The water feature in my backyard has two areas. There's the "pond" where the fish live, which is about three feet at its deepest point. That's the home of the Beast and her minions. On the backside of the big rock is gravel, also three feet deep. The water is pumped through these rocks; it mimics a natural filtration system. That's one reason why the pond water is so clear. Another reason is that the fish eat algae.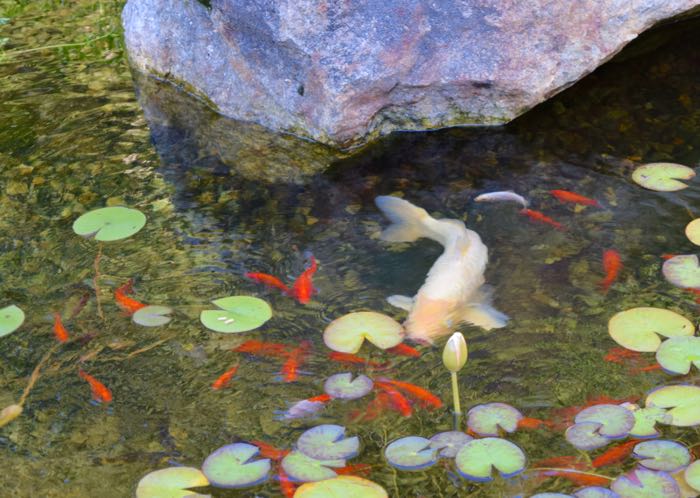 Water celery also helps to filter the pond. But, too much of it is detrimental. As the roots form thick masses, detritus collects. The goats help to keep down the growth.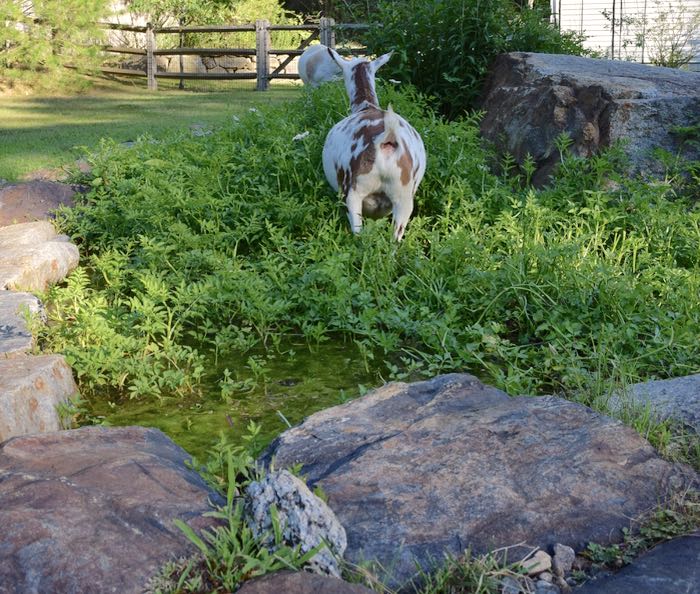 They are enthusiastic workers.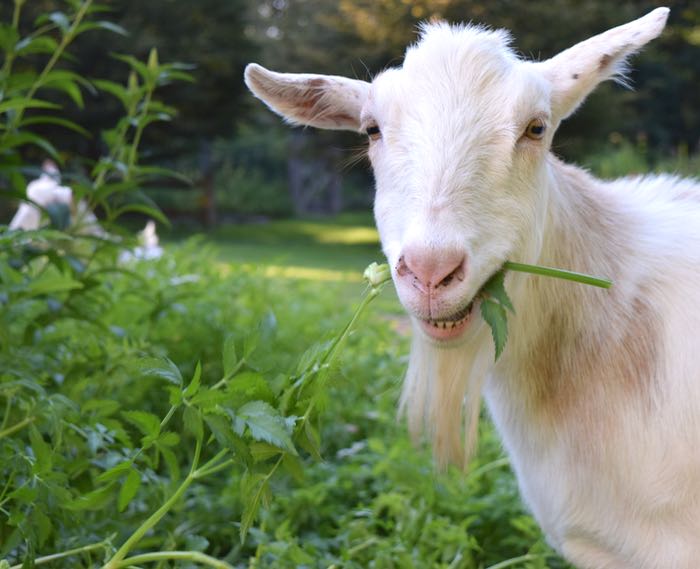 But even two goats aren't a match for water celery. Full, they head back to the barn to chew their cuds.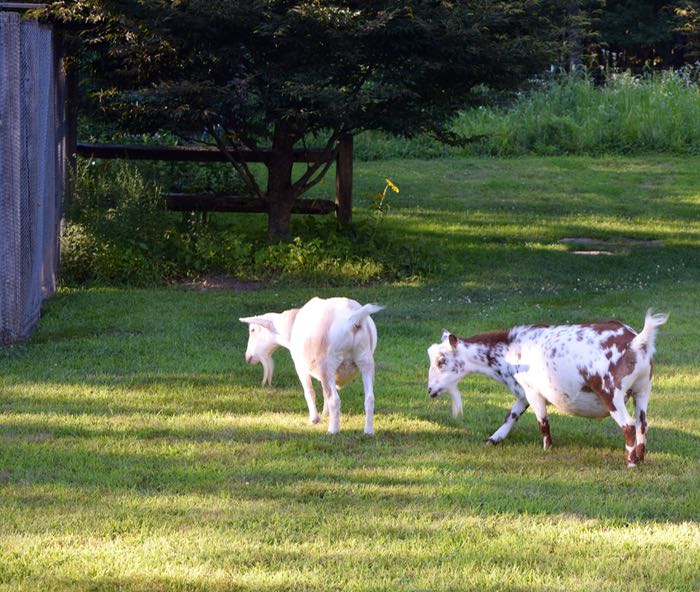 That's okay with the other creatures that live in the shallows.