It's time to wake up,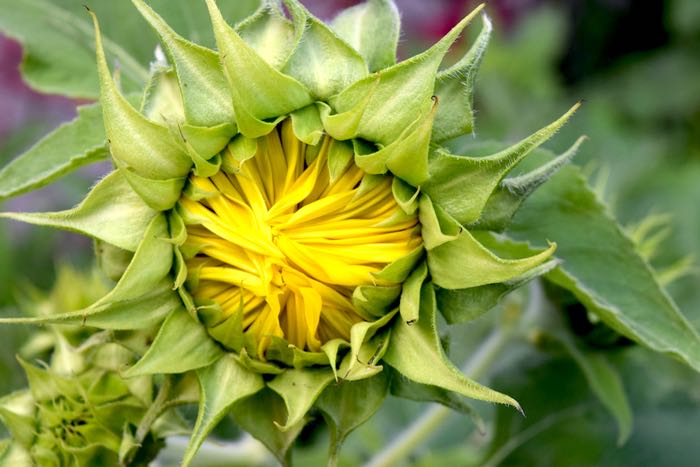 and face the sun.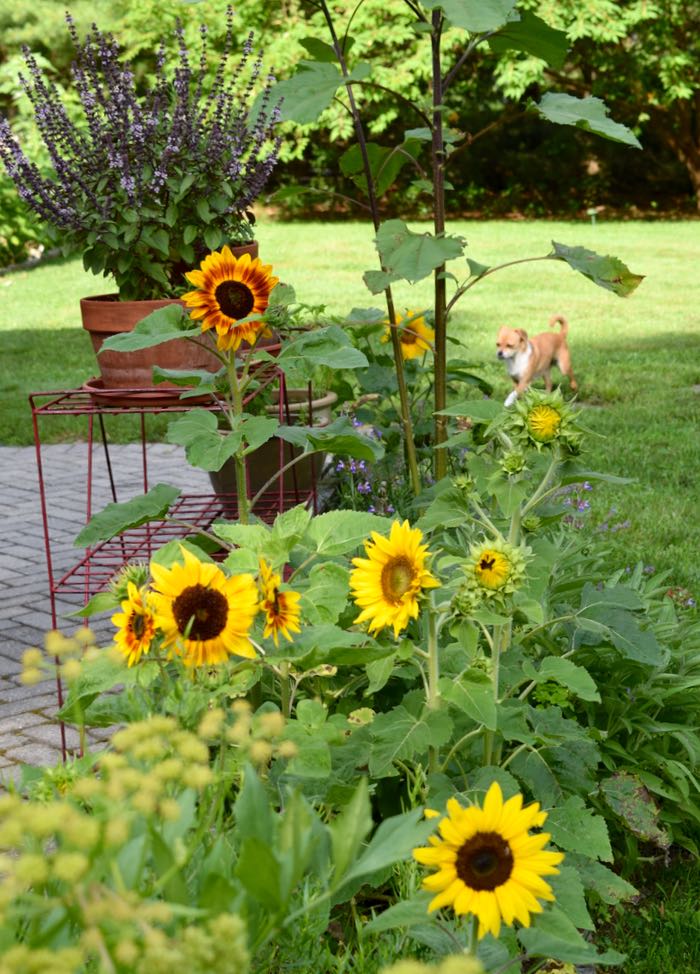 I've been gardening on this property for a dozen years, and in that time I've had plenty of failures (for the life of me I can't grow clematis!) but one success every summer has been sunflowers. Each year I plant more, and make sure that I have plenty of variety in color, size and height.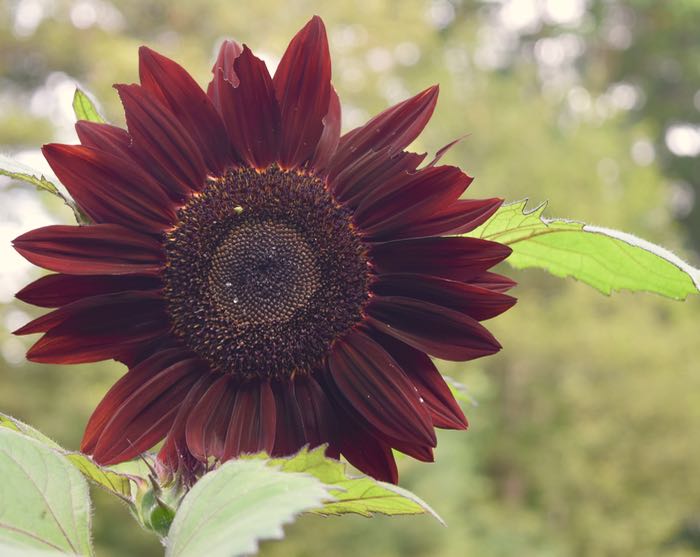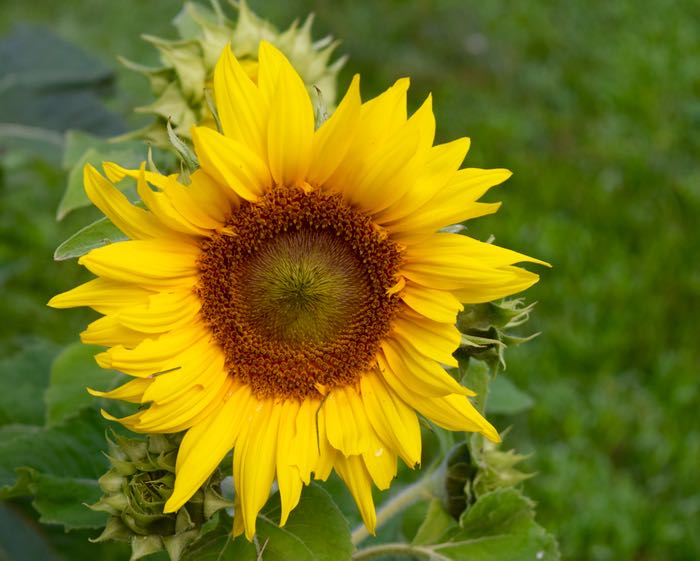 (Note the jagged petals – birds eat them.)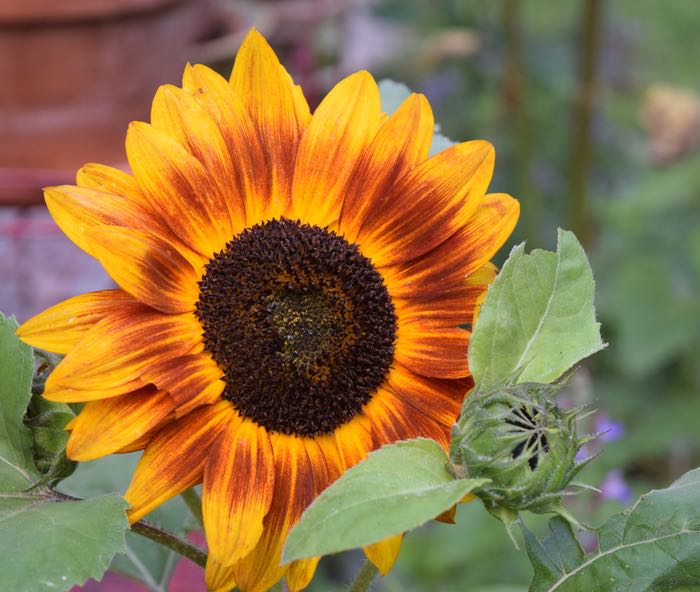 I purchase
Auto Amazon Links: No products found.
 from my local plant nursery. Always read the labels – although the "pollen-free" varieties are tidier in cut flower arrangements, there's nothing there for the bees.
It's not only the flowers which are beloved here. I give the stalks to the goats, who think that the leaves are delicious and that the tough stems are good for head scratches.
Not, yet, boys. The sunflowers will stay in the garden awhile longer!