The Beast lives in this little pond.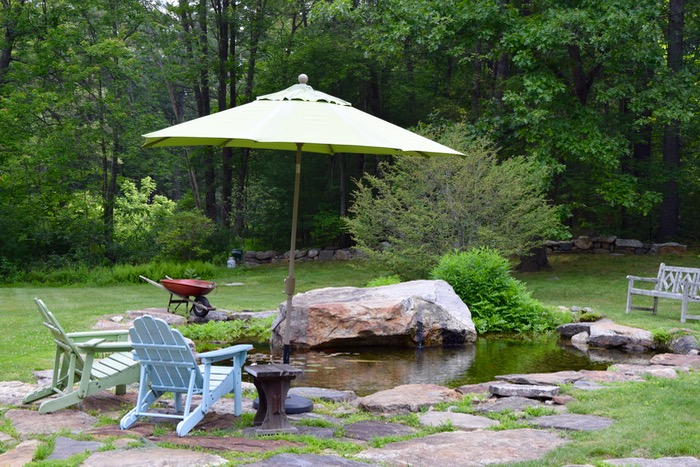 Twelve years ago, she was the size of a small goldfish. Like these.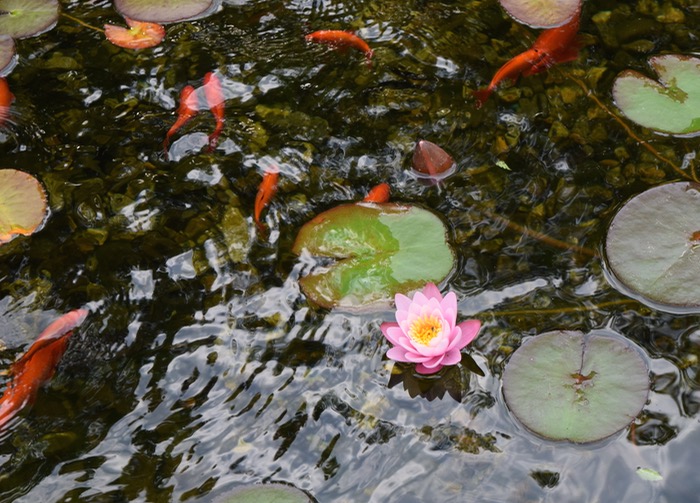 But, the Beast is a koi, and they can get big. Like this.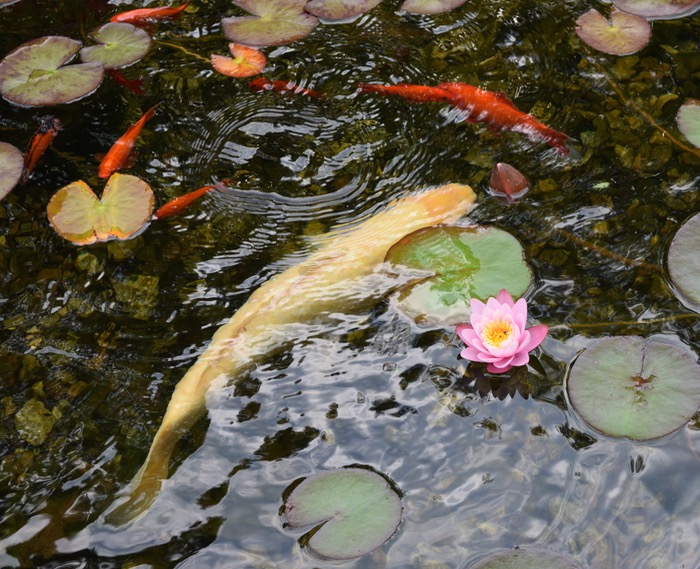 When we built the pond, I bought a few small koi. Some died for reasons that I don't fully understand (water quality?) but most were taken by Great Blue Herons. You have to be a savvy, wary, smart fish to live more than a decade. You also have to eat a lot.
The Beast and her minions are fed Tetra Pond Koi Vibrance Floating Pond Sticks, 8.27 Pounds. Like chickens, they are omnivorous, so along with eating vegetable matter, they'll eat insects, larvae, and even tiny fish. The Beast especially likes the algae growing on the rock where the water cascades down. On sunny days, it is tantalizingly our of her reach. She can't risk exposing her body to open air and hot sun. But when it rains, she lifts halfway out of the pond to get at the slimy green stuff. Smart fish.