The hens had an outing yesterday.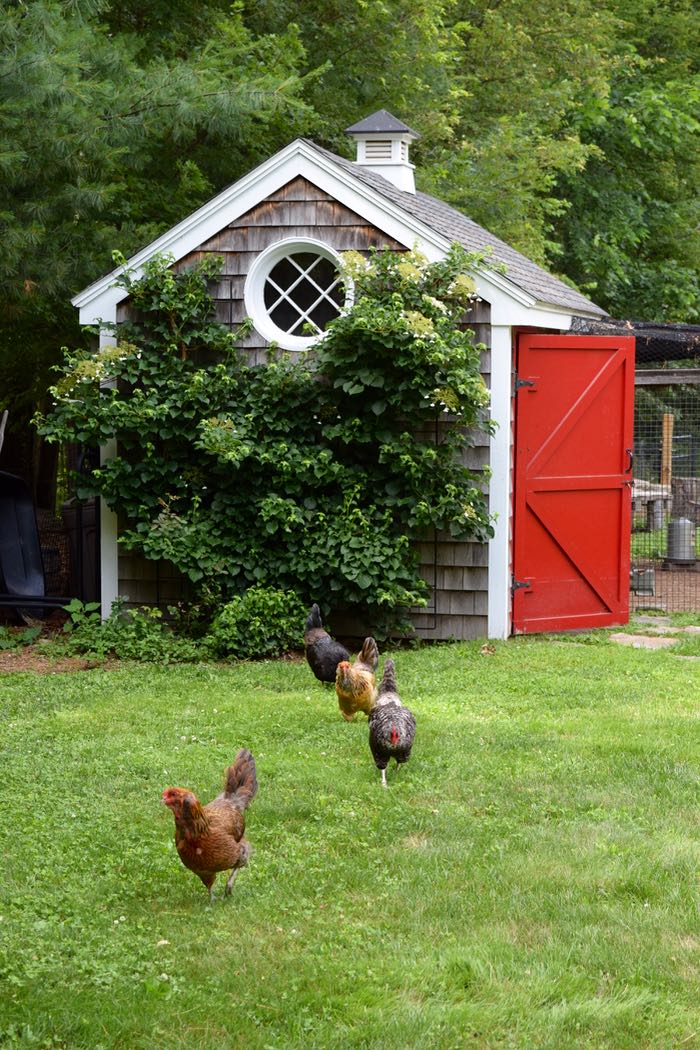 Owly is the first to head over to the raspberry patch.
It's looking really good this year. The winter's heavy snow cover gave the roots a deep soaking this spring.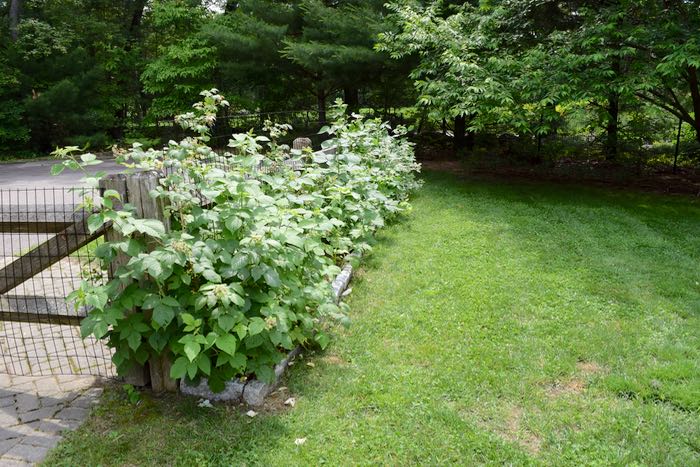 There are masses of fruit, which are just beginning to blush a hint of red.  Owly was disappointed to find that the berries are not yet ripe. Although chickens seem to eat everything, they will leave green fruit on the vine. Or, at least mine do, as there are plenty of other things that are better to forage for.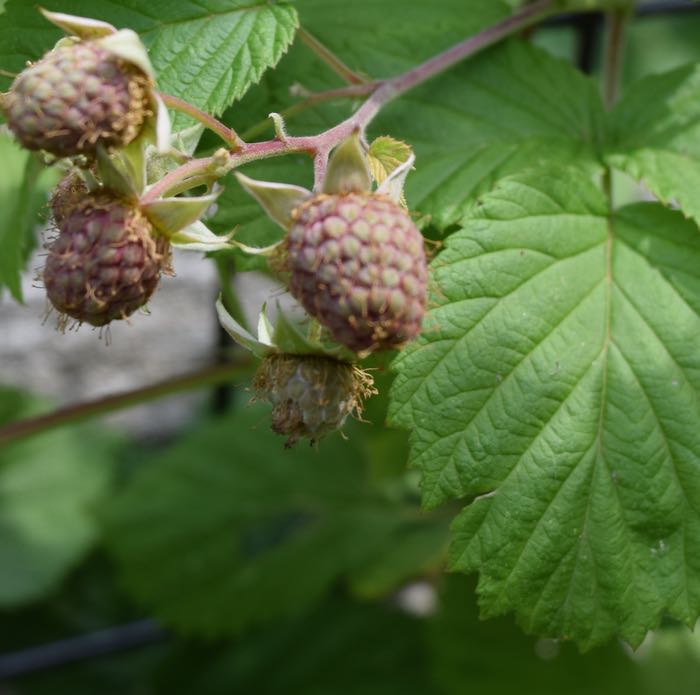 Owly and her friends are waiting for that moment of bursting red ripeness. As am I. Raspberries are too precious to share with the hens, They won't be on free-ranging when it's raspberry harvest season. Enjoy your time out now, girls!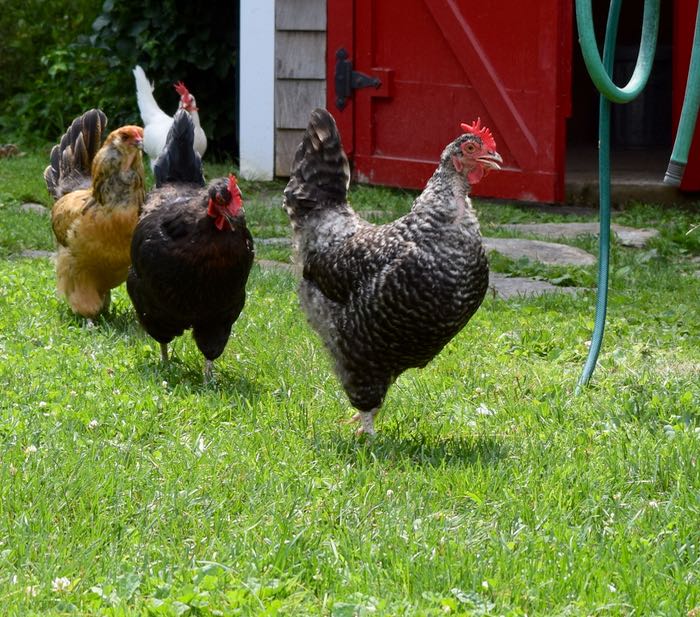 I discuss how to manage chickens and a garden in a lecture that I've created for garden clubs. Check my schedule. Many clubs welcome non-members to their programs. I'm already booking into next year. If your club would like to engage me for this talk, contact me.