People often wonder what their chickens see. It's so obvious that a hen can spy a tiny bug, or a shiny speck that we humans would never notice, and likely couldn't see even if we tried. But, what about color?
The short answer is yes, chickens see color. The longer answer is complicated science (geeks continue reading here and here.)
In fact, chickens see a wider range of color than us. We have three cones which enable us to see red, blue, green, and variations thereof. Chickens have another cone that detects ultraviolet light. They also have a double cone that likely enables them to detect motion. To make their color vision even sharper, they have a special structure that adds an oily drop to the cones, which helps them to filter out all but a particular range of light.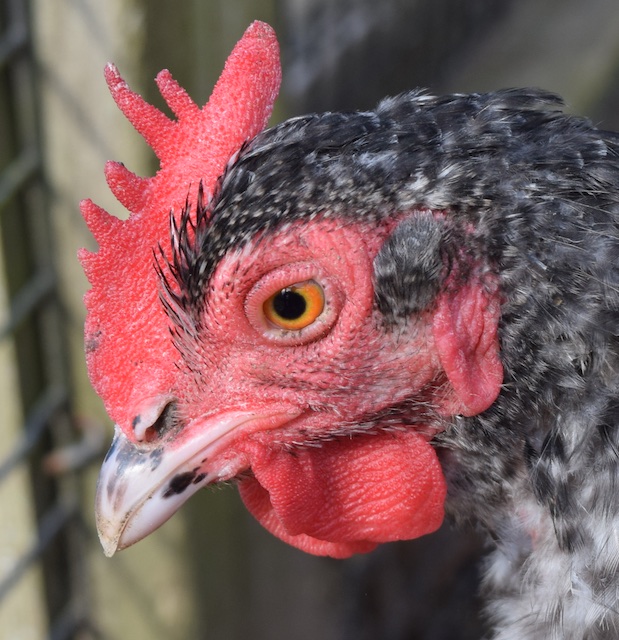 Perhaps feather color is so extravagant and important to our chickens because their world is so vibrantly colorful. Certainly it's why chickens are so drawn to bright things. I've learned not to paint my toenails red and then go into the coop in sandals! What colorful things are your hens attracted to?