I have no experience with cows. Actually, in my first year in the animal science program in college, a part of an introductory course had us looking at cows and judging which had the best udder. That didn't teach me anything about the essence of what a cow is -although I'm still able to point out good dairy cow conformation!
A hundred years ago, small farms would have had one or two cows. These animals would have been considered women's work. Extra milk would have been churned into butter and sold locally. Often, the butter money was what enabled the farm wife to bring essential groceries, like flour, salt and sugar, home.
In order to make milk, a cow must give birth. (Think about it – that's why milk is produced. For babies.) A female calf would have been especially welcome.
By the time this calf was ready to join the milking herd, this child would have been old enough to help care for the cows. I think that they would already have been friends.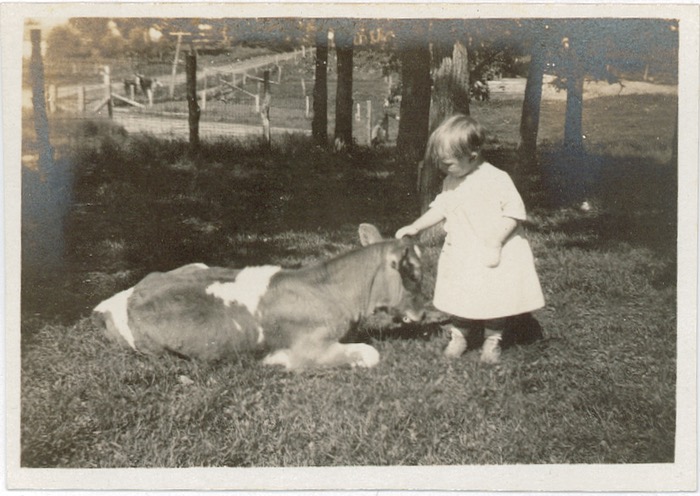 Have you had a cow (or an entire herd) in your life? Tell me about these animals.