As you've noticed, it keeps on snowing. It's like we're in a fairytale with an evil King who won't allow the seasons to change. We're New Englanders. We're used to challenging winter weather. But this is record-breaking snowfall and although we like to think of ourselves as stoic – we pride ourselves on our fortitude in the face of adversity – this is a bit much, even for us.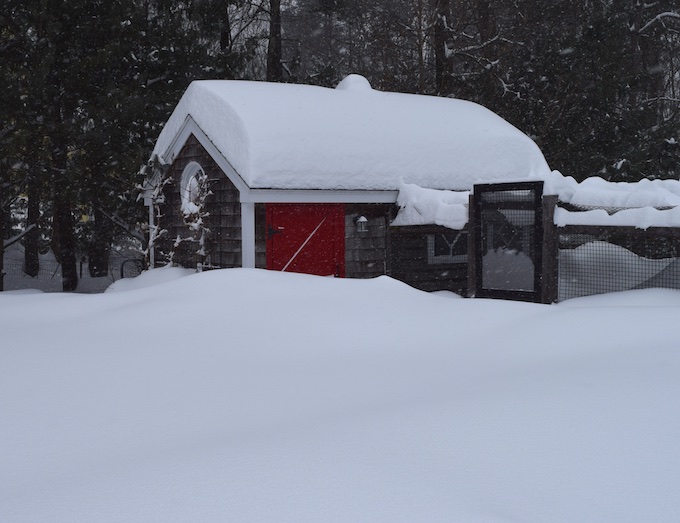 Here I am heading out to check on the animals. It is 2 pm. Steve snapped this photo from inside of the mudroom door. Just so you know, although he often, very kindly, does the barn chores first thing in the morning, I also do them in this weather!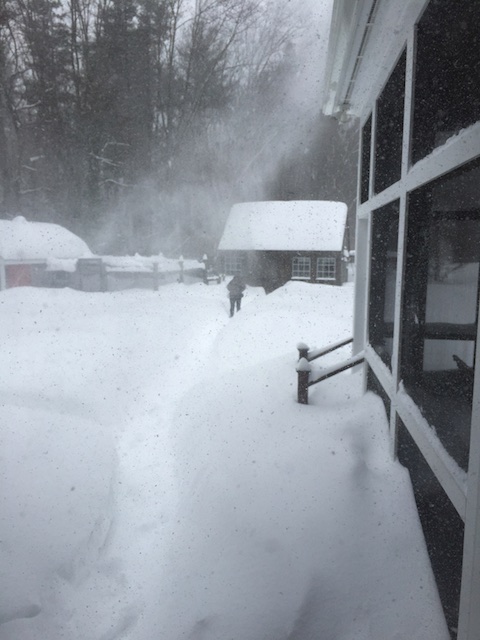 There's a reason that I had a barn built – not a little prefab coop the size and height of a rabbit hutch (that I've railed against in numerous posts.) On a day like this I'm oh so grateful for an indoor area that has storage for tools and the chicken feed.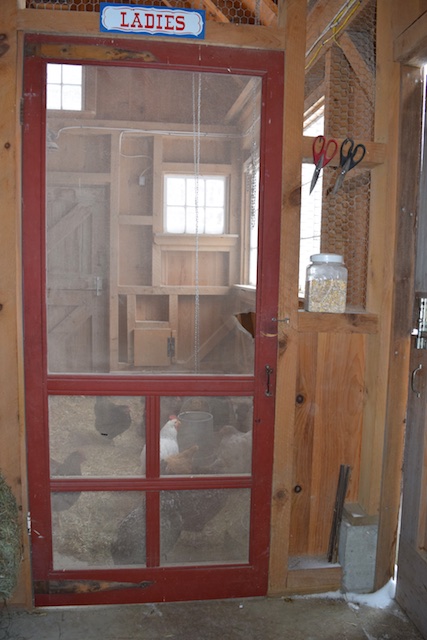 The hens are grateful for the light and the space. It's a winter like this that confirms that my criteria for chicken coop design of a minimum of 4 square feed per hen of inside space is not excessive. My chickens are active and despite the lack of outside time, there aren't any pecking order issues.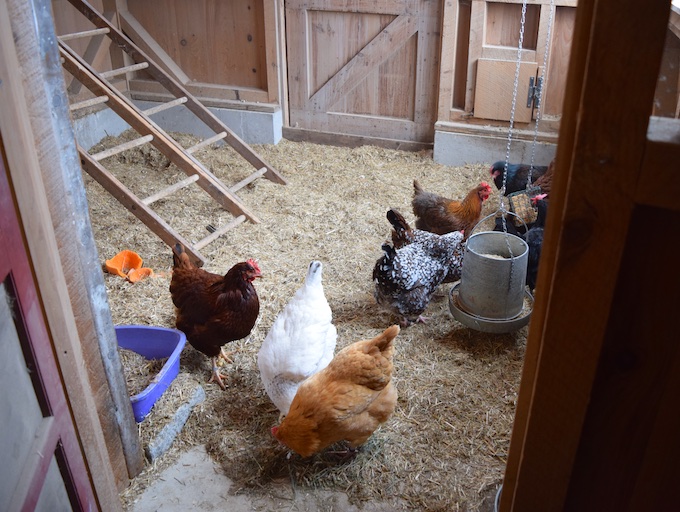 In fact, the Girls are content enough to be laying.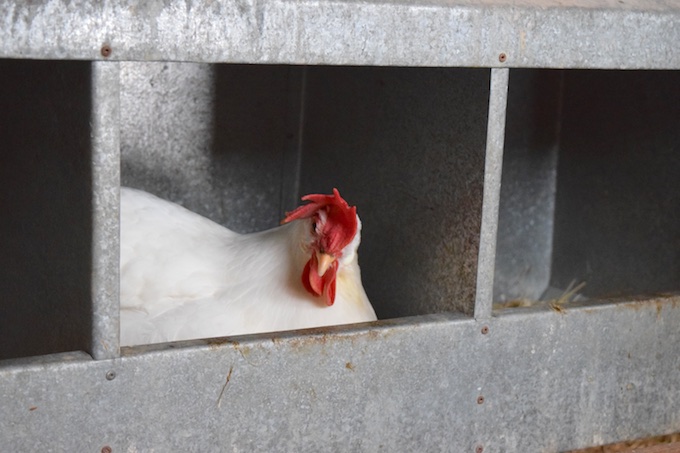 The biggest challenge so far has been what to do with the manure.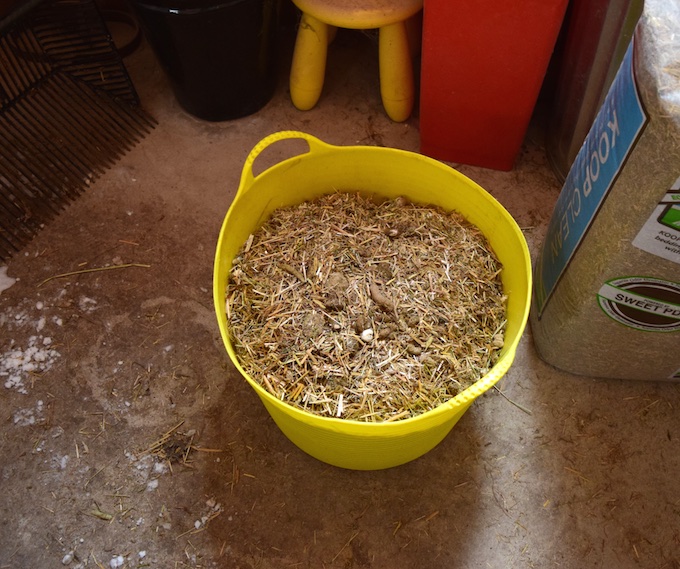 The manure pile is out back, beyond those two trees.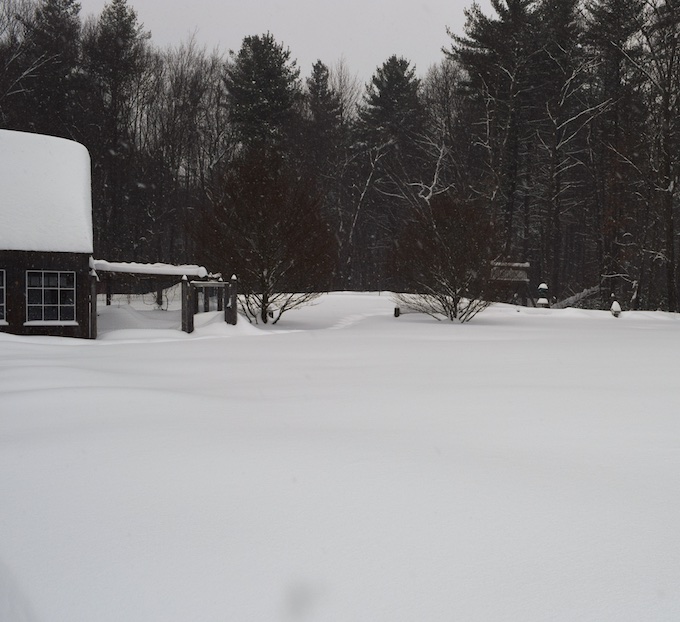 I am not about to trudge out through snow up past my waist. I have an alternate manure pile in the goats' paddock, and a short path will be shoveled out to that tomorrow.
My family doesn't ski, and the snow is too deep to take the dogs for walks in the woods, so none of us are particularly enjoying this bounty of snow. For now we are all staying safe and cozy indoors. Even Tonka is dry and well-cared for at his stable a half-hour away. There is, however, one amongst us who is having the best winter, ever.