I start the New Years by printing out a copy of my vintage egg laying chart. Click on the image for a PDF that you can use to keep track of your own flock's productivity.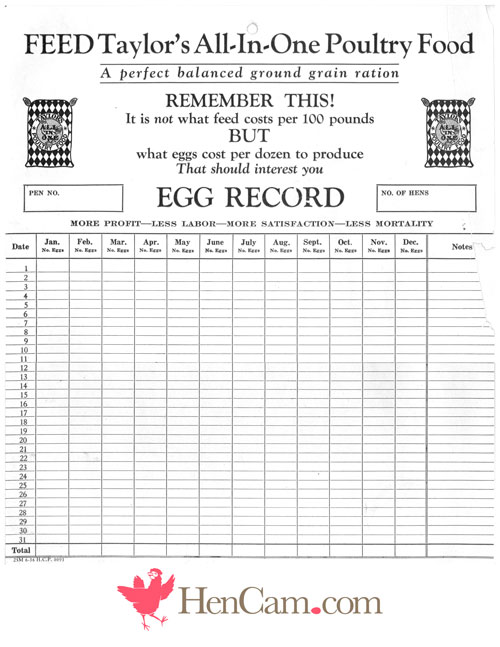 I'll be tallying up the 2014 egg record today. More on that later in the week.
Happy New Year!
Please share this page with your friends! It's easy, simply use the icons at the bottom right.