Every year I know it's going to happen. The change of seasons. The trees change color. You'd think that I'd become blasé. I'm not.
Every year I'm gobsmacked by how spectacular fall in New England is.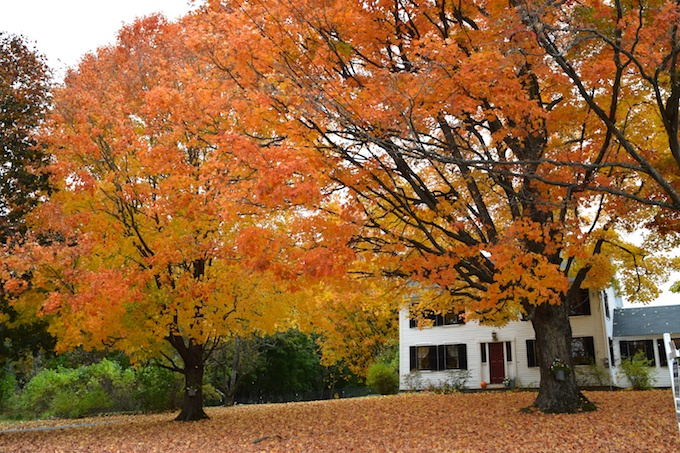 Isn't it wonderful to have an excuse to use that word? The colors are really and truly just like this.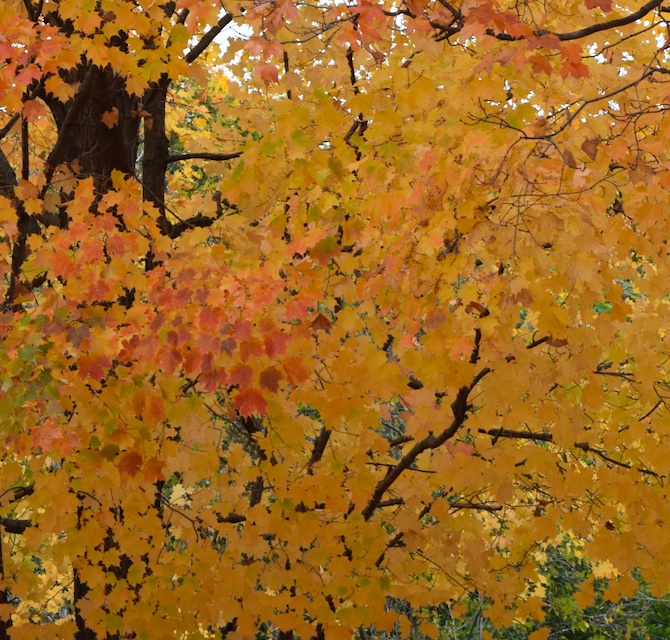 Three days ago there was a torrential downpour and the trees shed leaves. Last night was the first serious frost. We're now past peak. But fields still look like this.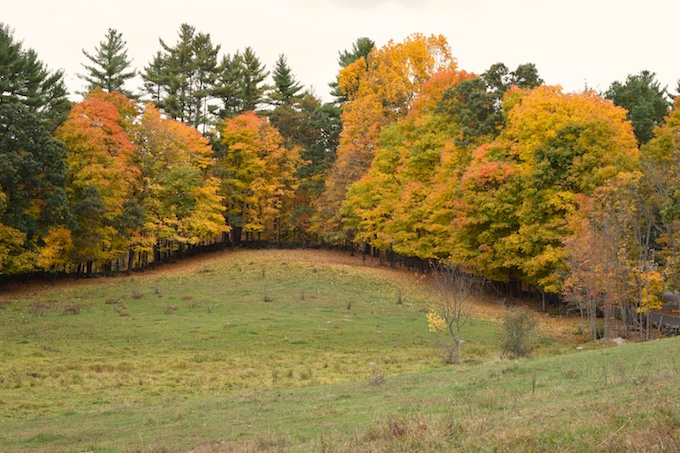 Yep, gobsmacked.