This is my front yard. The greens have changed to their late summer hues.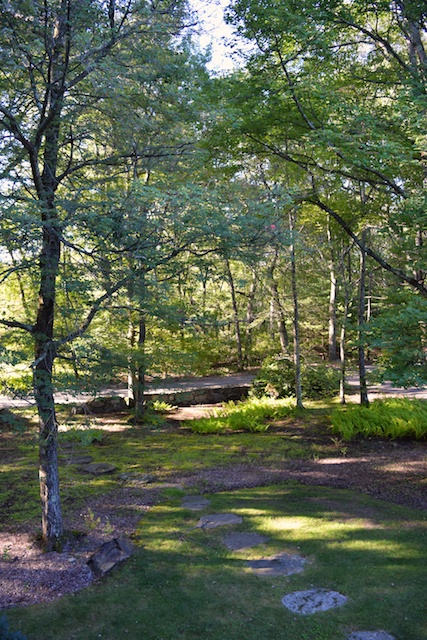 One branch on one maple tree is always the first to let me know that fall is here.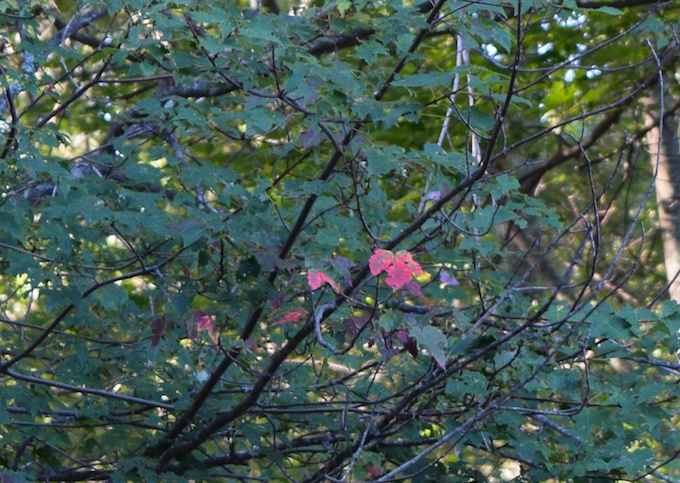 Temperatures at night have been in the low 50s. Days have been warm. If this keeps up, it's going to be a gloriously colored autumn.
The leaves aren't falling yet, but feathers are. Like the trees, there's always one that goes first.
Jasper has lost her tail.
This isn't a case of feather picking. This is how she greets the change in the seasons. I've collected all of her lovely Welsummer feathers from the floor of the coop.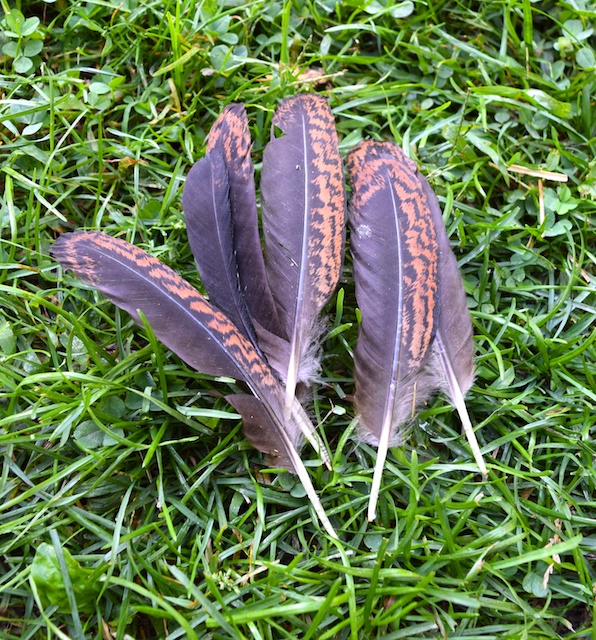 They're exactly what I need for my school visits, and I'll use them when I talk about the differences between feathers and fur, and to teach the children how one should pet a bird. Jasper's loss is my gain. She'll have feathers again by winter – a full tail of them! – but the trees will be bare until spring.