Mother Nature does things on her own idiosyncratic schedule. Usually, by early June, my perennial bed is full of color. By now the peonies in the perennial bed should be opening up into showy bursts (which soon become loose, falling petals that require tidying up so that the flowers below aren't buried in a soggy mess.) However, this year, despite the predictions that the Northeast will bear the brunt of rising temperatures due to global warming, Mother Nature is taking her time.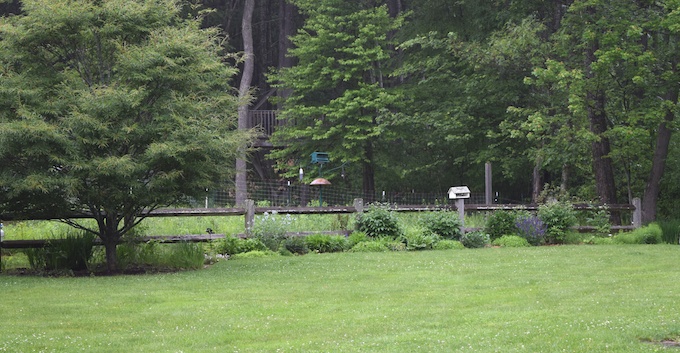 This year she seems to prefer a limited palate. Luckily, it's my favorite – blues that ease into the purple and red end of the spectrum.
Borage is one of the few true blue plants.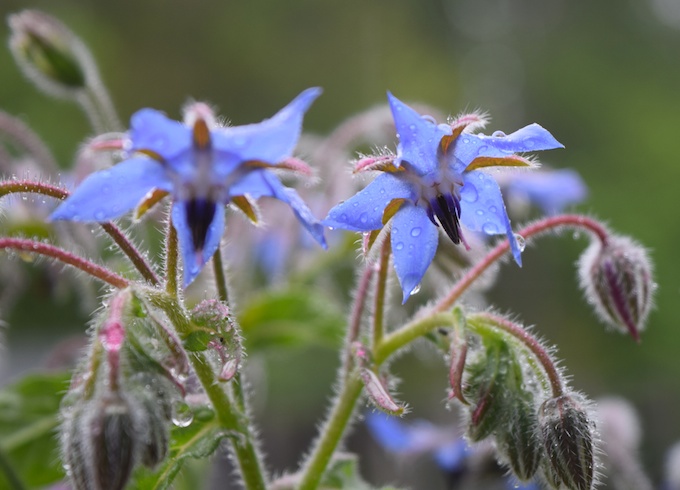 These flowers are shot through with a smokey blue. I can't remember what this is, and the tag disappeared over the winter. Can someone remind me?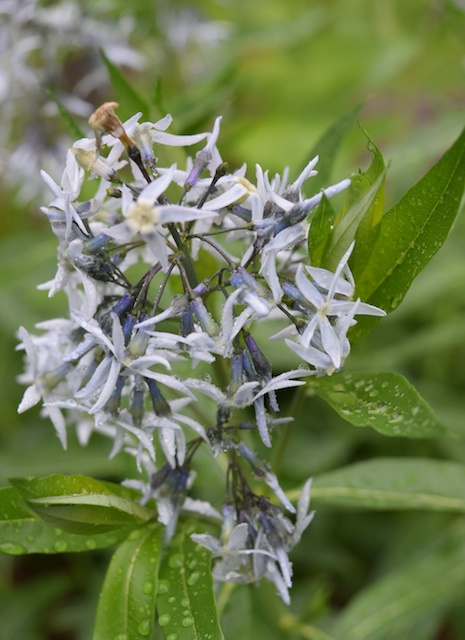 My inexpensive, fill-in-the-blanks petunias are stunning.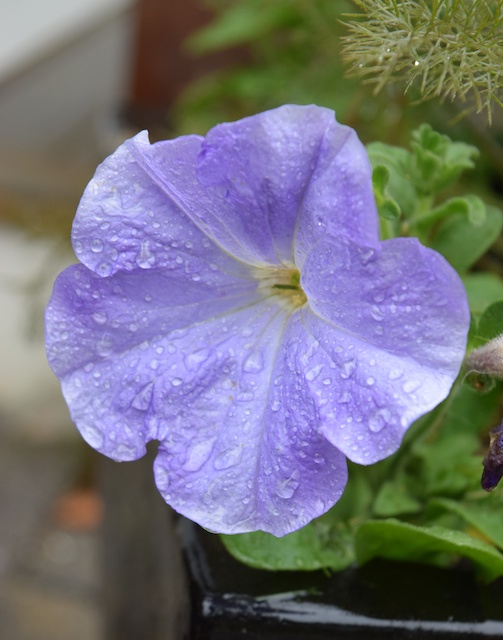 Although herbs taste best if you keep their blooms pinched off, I can't do that to this Vietnamese basil. The flower is edible, but there's so little color in the garden, that I'm leaving it there for myself to look at, and for the bees to gather nectar.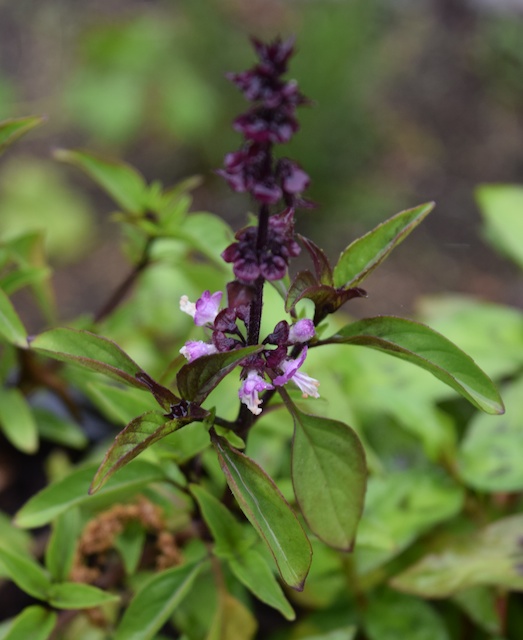 There's purple in the meadow, too, and I've already watched the pollinators eagerly going from bloom to bloom. Don't discount how important clover is for bees. I have plenty, and I pull handfuls to feed to Phoebe.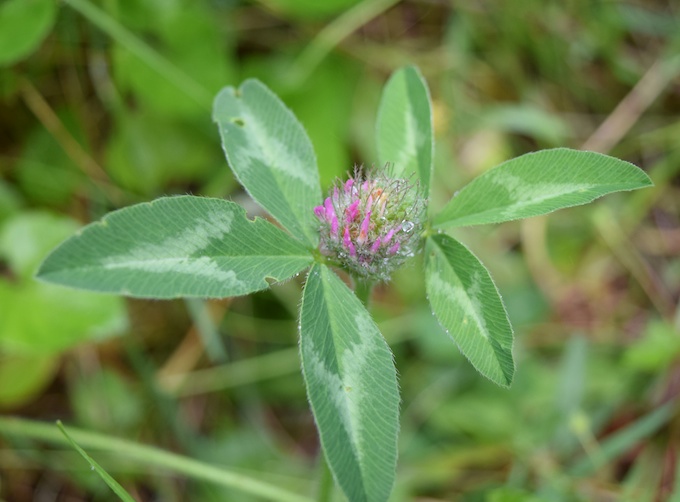 Chives are in bloom. Without the balance of the fragrance of the peonies, my garden smells distinctly of onions.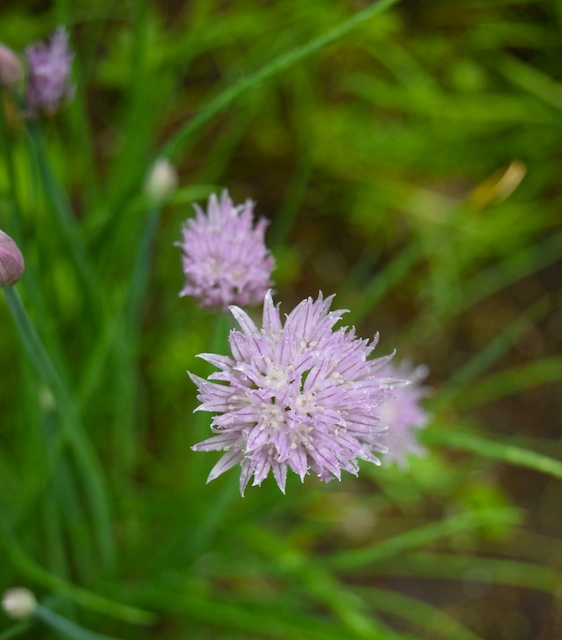 The salvia can always be counted on for a show all summer. How the bees and hummingbirds love it!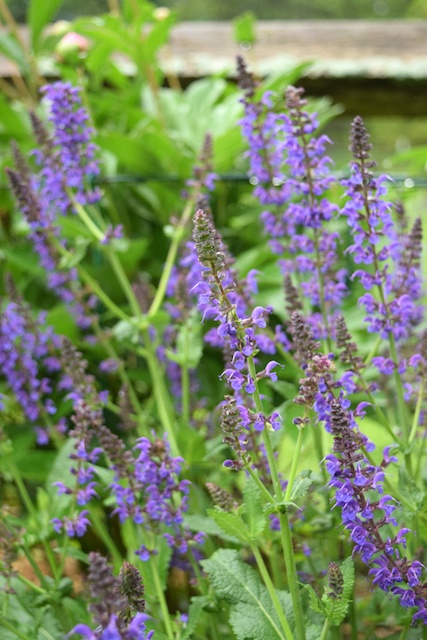 Usually, by the first week of June, the green swath of the meadow is dotted with yellow and whites of daisies, but they're still closed up tight. However, there are tall spires of lupine bursting with purple.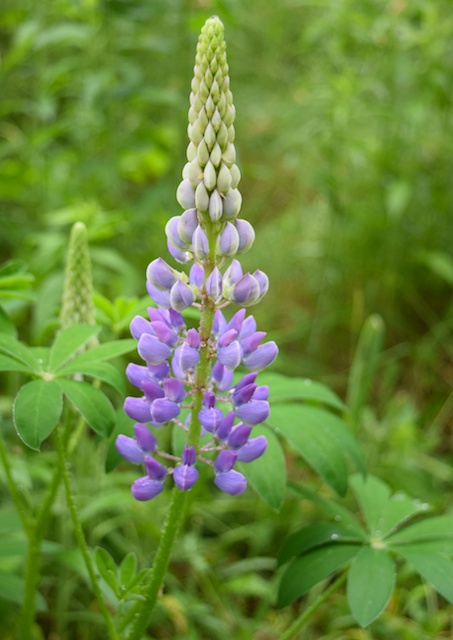 I'm guessing that Mother Nature will pull out her pink paints next, but I could be wrong. We'll have to wait and see.