The Beast and her minions survived the winter.
Despite the state of suspended animation that the fish were in all winter, somehow they managed to double in size! I will have to find homes for some of them.
Meanwhile, although patches of snow remain, the sun came out and I have begun the springtime yard cleanup. I raked and deadheaded the perennial herb bed. Those brown leaves on the ground? Frozen solid. I'll have to do another quick raking in a week or so.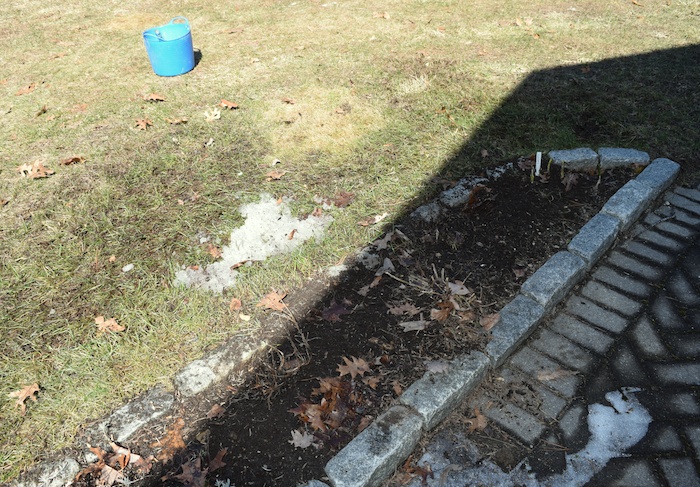 Yesterday, I cleaned up around the raspberries and lopped off old canes. Luckily, the bushes are on the right side of the fence. Three feet of snow remains piled up on the left, a reminder of the snow plow that we saw so frequently this past winter.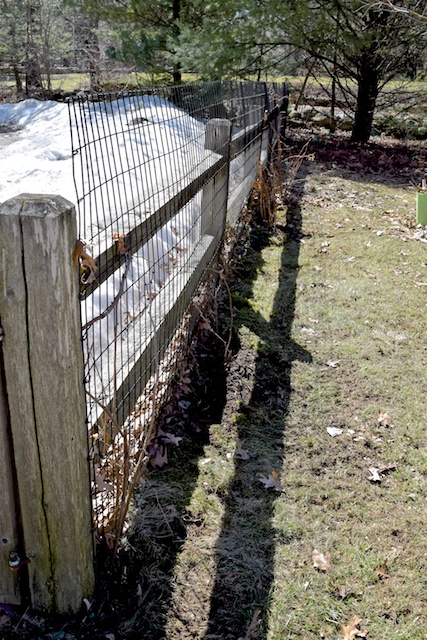 There's so much to do! The butterfly garden needs attention.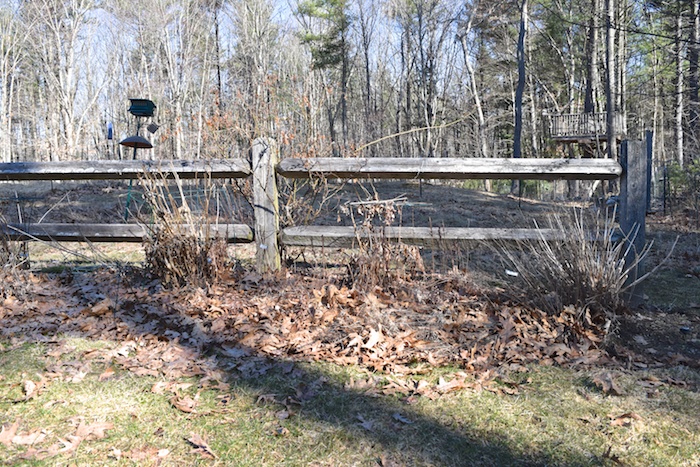 The Gems have offered their assistance and have been loosening packed down leaves and destroying all lurking larvae.
Yesterday I was in a store looking at gardening tools and noticed the seed display. There was a two for one sale! Despite the fact that I have not yet taken stock of the seeds leftover from last year, I couldn't help myself. I bought 18 packets. Even those of us who are frugal and careful shoppers suffer lapses and go on seed buying sprees this time of year. Kale will be sowed today.
Spring is here.