This time of year I always have hard-cooked eggs in the fridge. I also often have a jar of Pickled Beets and Eggs at the ready in the refrigerator (recipe here.)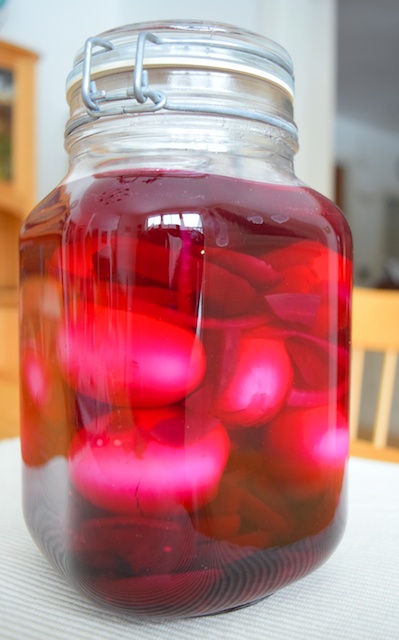 I came home from the supermarket with pecan-cranberry wheat rolls. I was hungry. In two minutes I made Pickled Beets and Eggs Egg Salad and had a gorgeous and yummy lunch.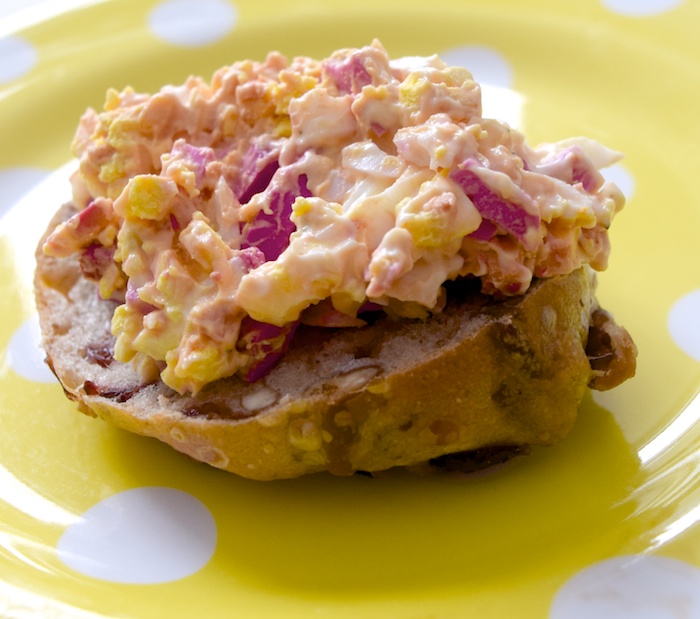 This is how to make it: Mash up hard-cooked eggs and beet pickled eggs. Season with salt – I used my Citrus Seasoned Salt (recipe in The Farmstead Egg Guide and Cookbook.)  Stir in just enough mayonnaise to hold it all together. Absolutely beautiful Easy. Wholesome. My type of quick lunch.