You'd think that after severely cold temperatures, that I'd welcome a break in the weather. I don't. The sort of warm spell that we're having today is when I worry.
This morning I woke to a serene and haunting scene.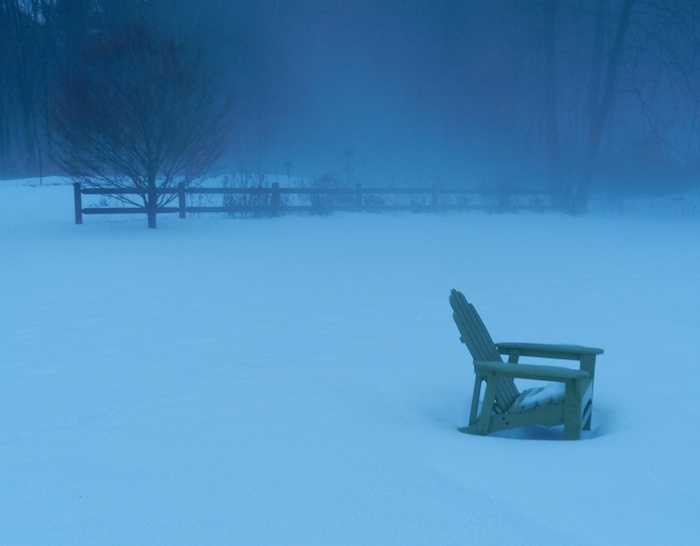 The paths had turned dangerous, as only a thin layer of water over ice can do. Even Lily knows to walk on the snow.
The runs are a sheet of frozen manure, ice, and dripping water.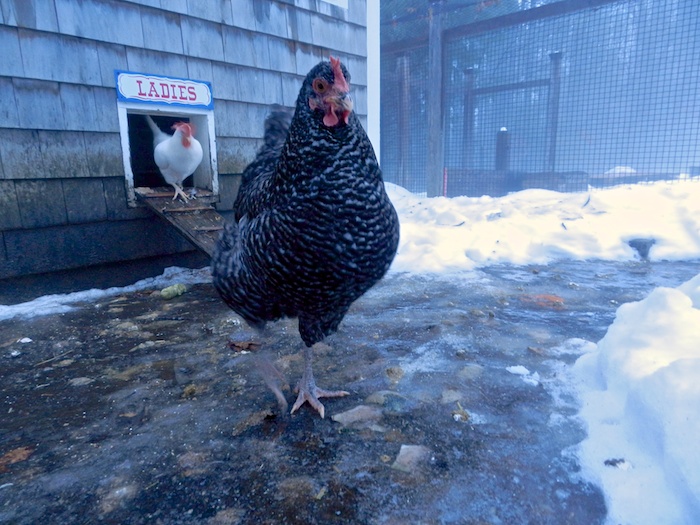 By 8 am, the air had already warmed to over 30º F;  it is expected to reach 40 before the day is over. But, there's snow on the ground, and this produces fog. The air is thickly damp. It is moist both outside and inside of the barns.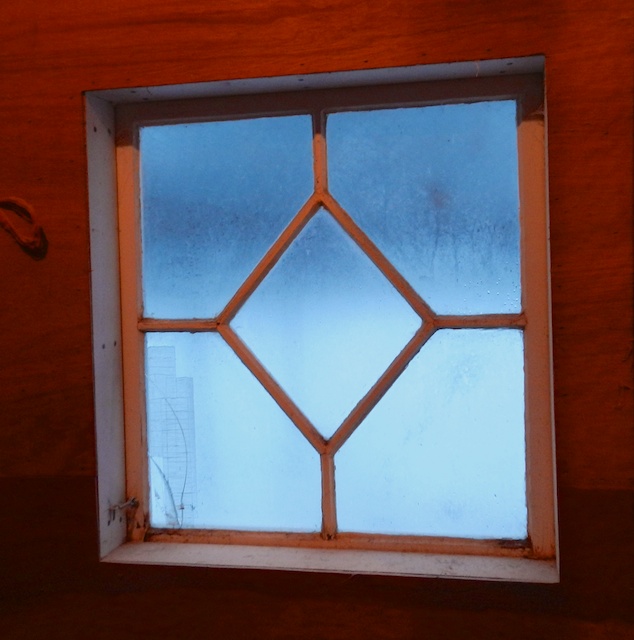 That damp is far more dangerous than cold. I'll do what I can. I'll skip out manure and put down dry bedding. I'll do my best so that respiratory disease doesn't blow in with the fog.
Tomorrow we'll be back to a deep freeze. I'll trade my worry over illness to caution moving around. The snow will solidify into a thick crust, and melted puddles will become slick ice, It will be impossible for hoofed animals and people to walk safely. Only the foxes and coyotes will be running freely. Phoebe, though, safe inside of the pen, will be kicking up her heels with joy. That's one reason why I like to have an animal around that enjoys the winter – the weather is better from her perspective.