My son waits for the school bus early in the morning, when it is still dark. The other day he left the house wearing his lightweight warm-up jacket. He did not wear gloves. It was -4 degrees F. He said he was fine.
Tonka does not have the option of being a teenage boy and refusing to dress warmly. A storm was predicted, and so I put on his extra-cold weather gear. He looked a bit like a fireman. Or a bumblebee in armor.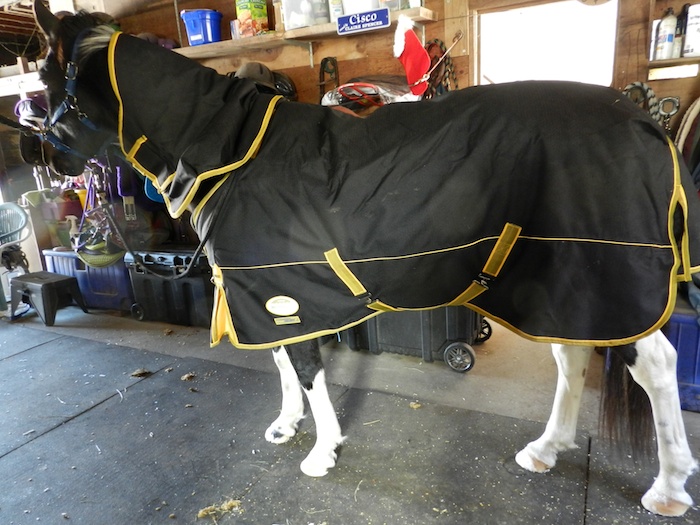 Unlike my teenage son, he didn't seem to mind my fussing over him, or getting dressed.
Like most of the horses at Little Brook, Tonka lives in a field. A 3-sided shed provides protection from the worst of the weather.
For many horses, like Tonka, this is a healthy alternative to stall life. Some horses don't even need blankets. Cricket, despite his advanced age, grows a thick coat that amply protects him. I can tell he's just fine by that glowing patch of dapples across his rump. A patch of sun, and he's cozy enough for an afternoon nap.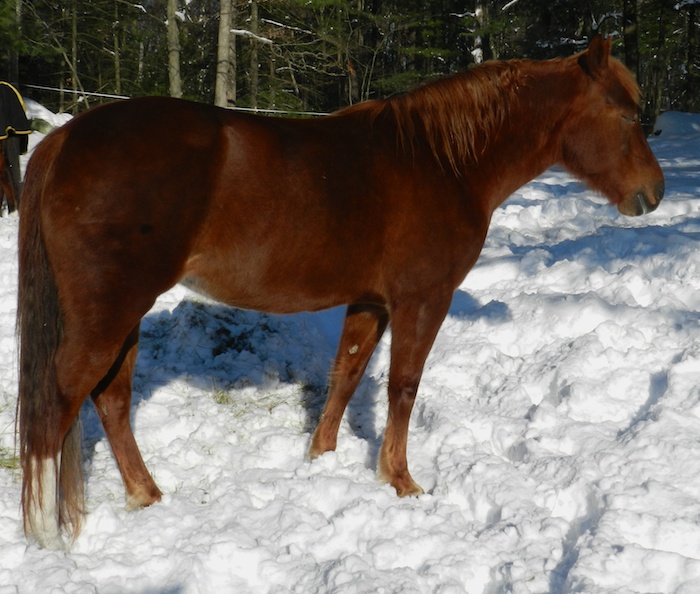 Tonka doesn't have Cricket's thick fur, so I do have to blanket him. But once the storm passed, I swapped his heavy-weight for a lighter turn-out blanket.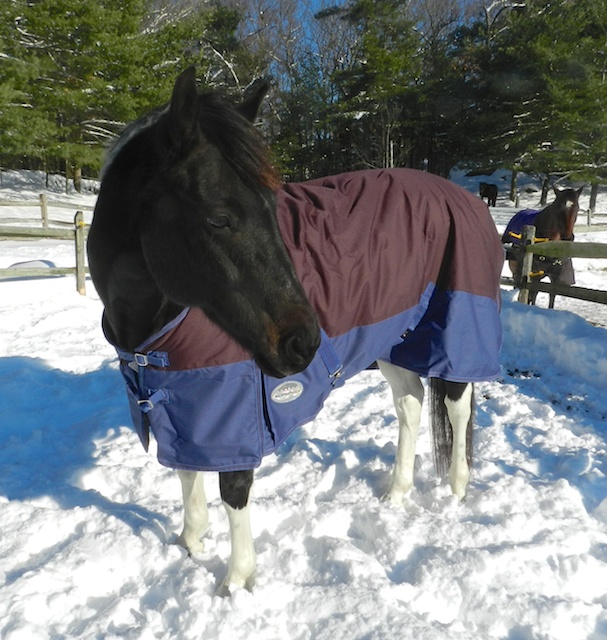 Temps are predicted to rise into the high-40s later this week. Tonka won't need any blanketing then. Most likely my teen will wear a t-shirt to school.