This is the view from my home office window.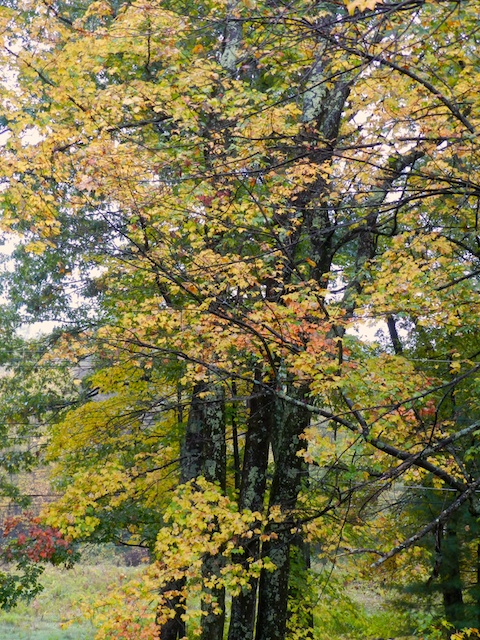 It has been a picture-perfect autumn. Every year I am dumbstruck by the the transformation in the landscape. Every year I vow not to be surprised, and yet I am. Anything that I write about how beautiful the fall is will come out cliched. So, I won't even try. Instead, here is a photo that Steve took a few years back of our friend, Larry Sorli's cows. The maple trees really do look like that.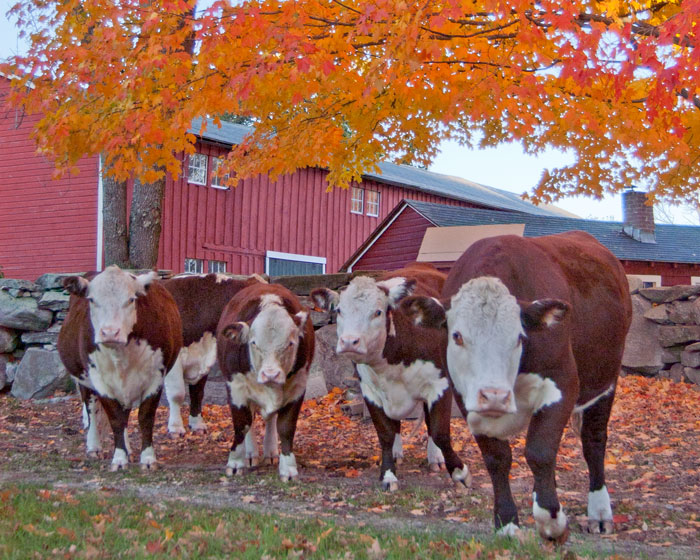 This photograph is in the calendar put out in collaboration of the Massachusetts Department of Agricultural Resources and Massachusetts Farm to School Project. Purchasing one supports the MAC. You can do so here.