I am not particularly adventurous when choosing plants for my vegetable garden. I tend to stick with the tried, true and easy that I know that my family will eat: tomatoes, green beans, lettuce, that sort of thing. Sure, I'll try a new variety, or two, of tomatoes each year, but I rarely put in something that's more outré, like kohlrabi. This year, though, I was given a packet a black turtle beans.
As a cook, who's worked a lot with dried beans, I know that although they look like they'll last forever, that actually, the texture and flavor of dried beans deteriorates over time. I've seen the difference in quality from local, recently harvested beans as compared to beans from a dusty bag found on a lower shelf at the supermarket. So, hoping that I could grow my own soup beans, and thinking that I didn't have much to lose except for a small corner of my vegetable garden, I dedicated one tower trellis to black turtle beans. It turned out that growing dried beans was exactly like growing climbing green beans, except the pods are left on the vine to age, and to turn brown and spotted and crackle like old paper.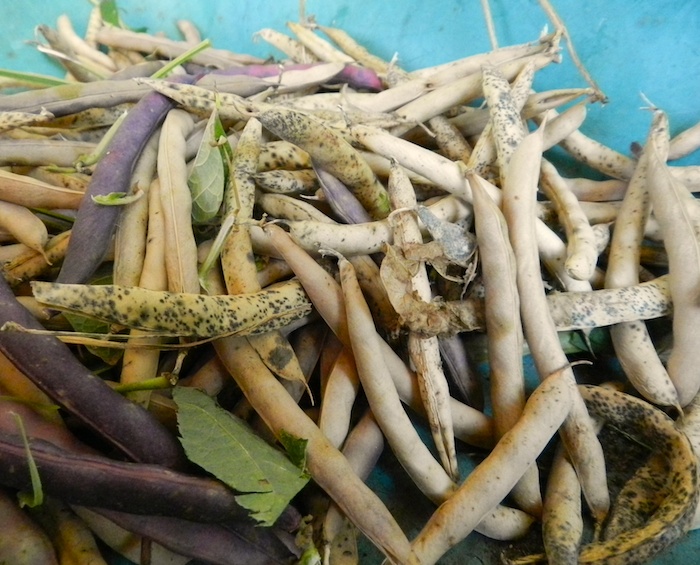 Inside were the most beautiful beans I've ever seen. Unlike ones I've purchased, these are glossy. They seem to glow. Perhaps that's because they were shelled by hand. Perhaps it's because they are so fresh. As I shelled them, I kept running my hand through the pile, scooping them up, and then letting them stream between my fingers, clattering back into the bowl.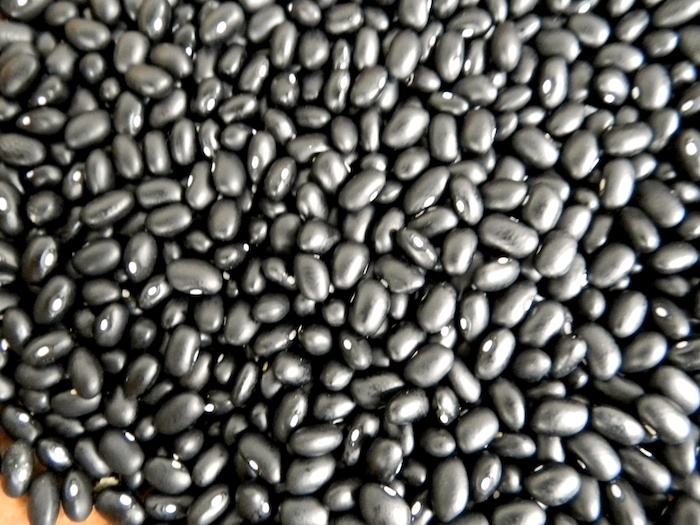 However, what appears to be an abundant tower of twining vines, once harvested and threshed (a wonderful farming term for separating the shell from the bean) yields only a scant couple of cups of beans. This is what I have.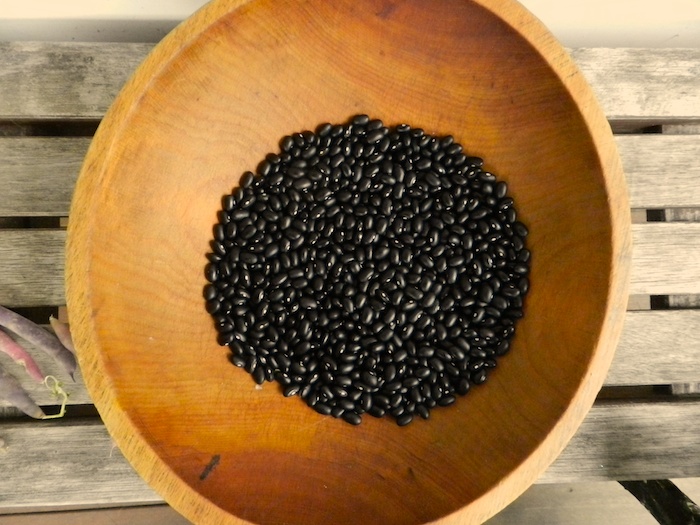 Beans are usually considered an inexpensive food,  used for stretching a meal. But these are precious to me. I have enough to make one good-sized pot of soup. I'm already thinking about what will go into it and look forward to the first wintry day when a pot of black bean soup should be simmering on the stove. What would you add to the pot?