I live a few miles from where the Concord grape was developed back in 1849. They've become part of the wild landscape. In the fall you can smell their sweet, musky scent along the roadsides. Concord grapevines grow near the woods across the street from my house. The Girl Scouts always get to harvesting them before I think of it, which is okay, because they make jelly which they sell to raise funds, and I buy it at the Harvest Fair. Anyway, they're welcome to traipse through the meadow and encounter poison ivy and ticks in order to collect the grapes. It's a lot of work for a fruit with a tough skin and center pits which are large and bitter.
I decided that I should grow my own grapes. I found three hybrids through Gurney's that are seedless, edible as table fruit, and yet grow in my northern clime.  I had a plan: grow the grapes along the Gem's enclosure, which the plants would climb, and eventually cover. The vines would provide shade, protection from hawks, and fruit for me (and drops for the hens.) The grapes arrived last spring as small bare root plants. This spring they were reaching for the sky.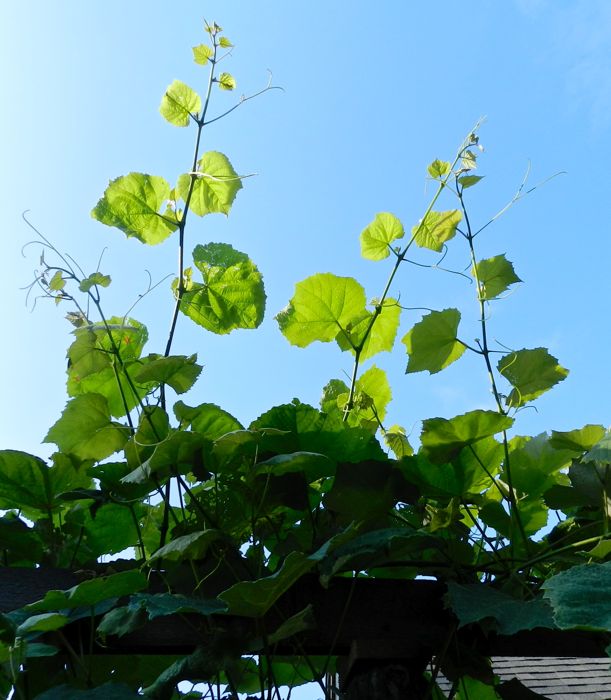 They were twining onto the strings that I'd criss-crossed the run with to deter raptors.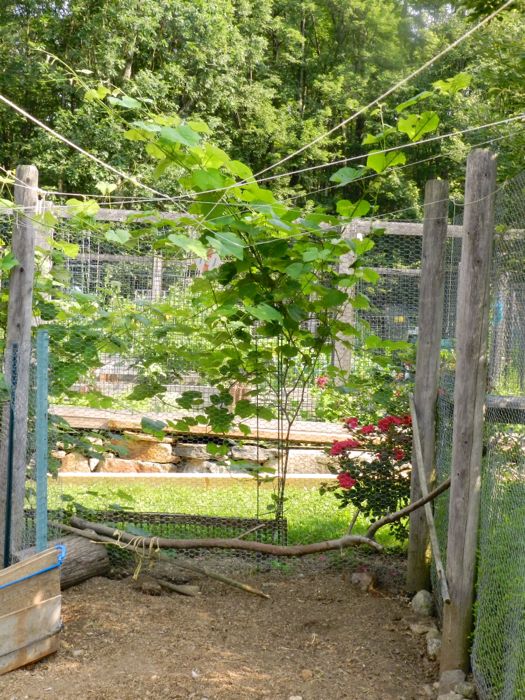 It was time to put in an arbor. My husband and son got to work.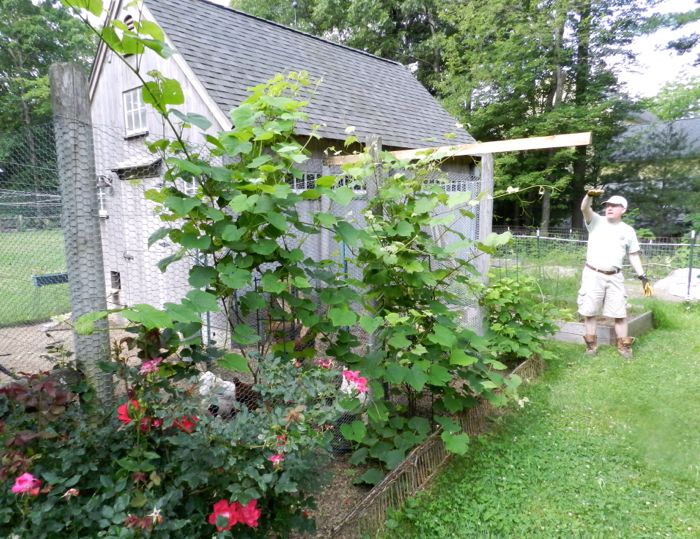 You can see that the Gems have crammed themselves into the shade at the side of the Little Barn.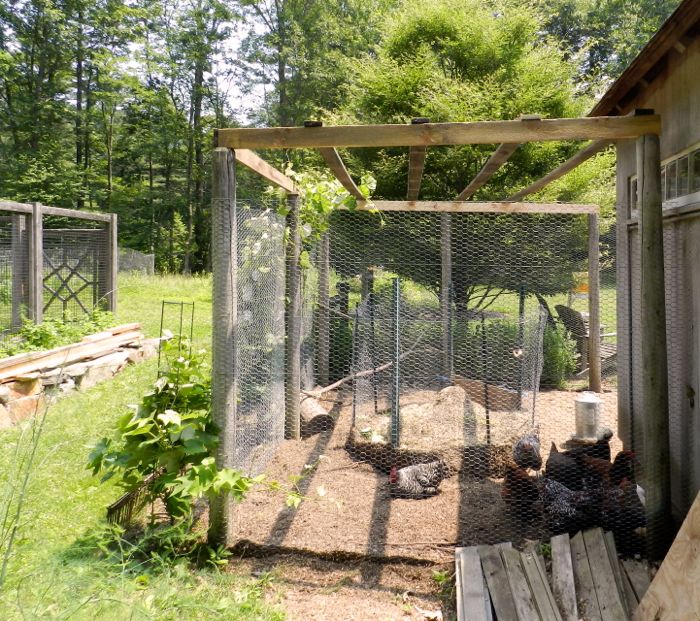 Just a few weeks later and there's already new shady area under the arbor.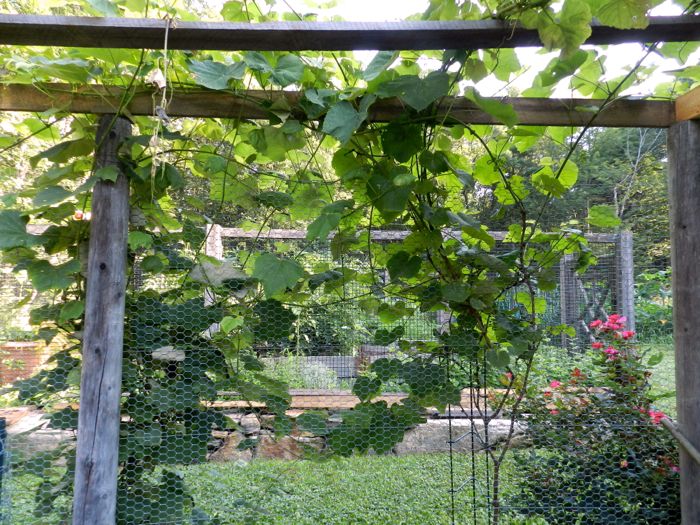 Grapes are forming. The hens look wistfully through the fence. Don't worry, girls, I think that there will be plenty for you!