One week ago the hens in the Big Barn were battling a virulent respiratory disease. Two were near death. Today they all greet me  clear-eyed and hungry. Despite the heat, their energy is back to normal levels.
Ruby was the first to fall ill, and the first to rebound.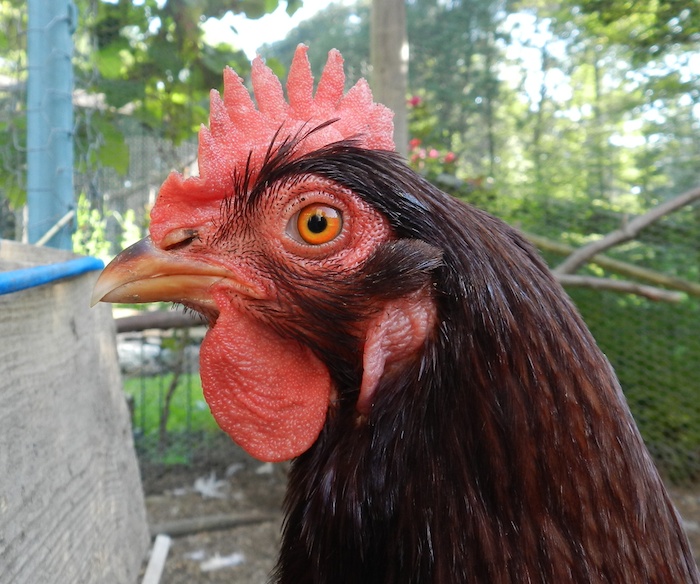 Amber, who one week ago was huddled in abject misery, is now back to her curious self.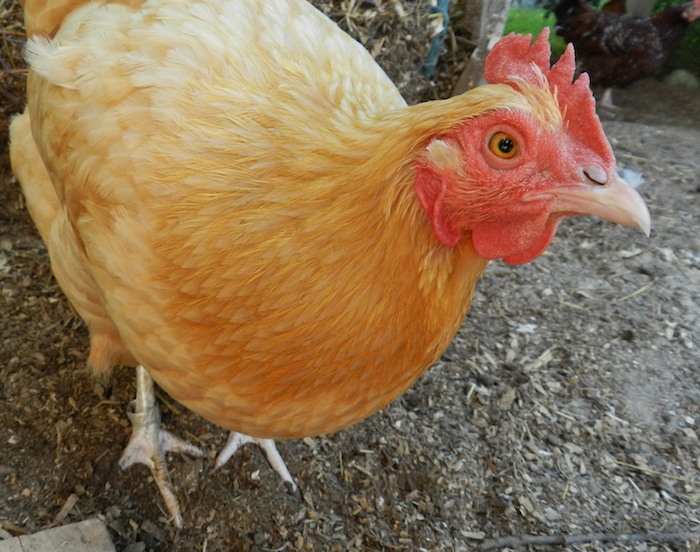 Onyx, who went broody right when the ailment hit, remained broody throughout. Her eye was swollen shut and she had difficulty breathing, but still she sat in the nesting box. She's still broody, but now her eyes are wide open and she glares and huffs at all who dare to pass by.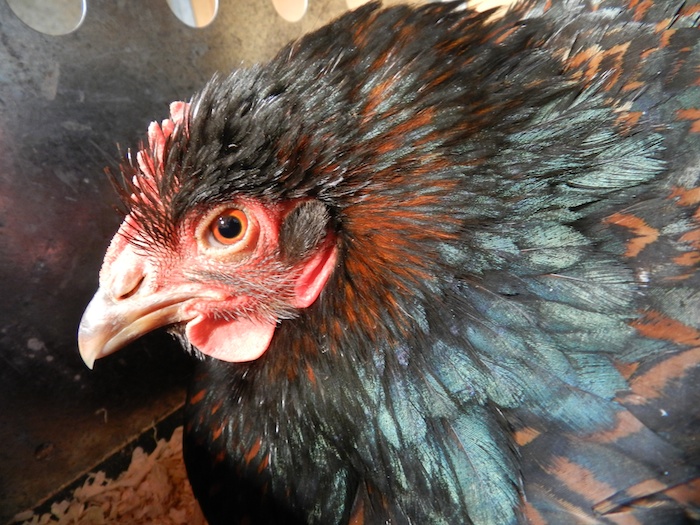 I stopped medicating them with antibiotics on July 17, and so am collecting the eggs, cooking them thoroughly (to inactivate any residual drug efficacy) and am feeding them back to the Gems. I'll start using them for my own table on the 20th.
A few weeks before the respiratory disease outbreak, I wrote about the wrinkled, ridged and thin-shelled eggs that the Gems were laying. That was likely due to a virus, infectious bronchitis (iB). Sometimes a secondary bacterial infection follows the virus. I think that is what happened here.
In the last week, I've noticed a change in the eggs that the Gems are laying.  They are now perfectly smooth and sturdy.  I had thought that the iB was going to be a permanent presence in the flock. It looks like that's cleared up too.

Tomorrow the Girls in the Little Barn will be 16 weeks old. Some pullets lay their first eggs by the age of 17 weeks (others won't be until 24 weeks.) I'm going to put wooden eggs in the nesting boxes to give the Girls a clue as to where to lay. Keep an eye on the nesting boxes and let me know if you see anyone trying them out!