After my experience with the American Robins and the mites, you might think that I'd wish all of the wild birds would leave my yard, but that's not how I feel at all. I just don't want them on my porch or in my barns. Yes, there's an inherent risk that my hens will be in contact with their wild feathered cousins and contract a disease or parasites. But, prudent management (without going overboard and locking the hens up) minimizes the likelihood that my flock will be endangered. I'm happy to provide homes for bluebirds.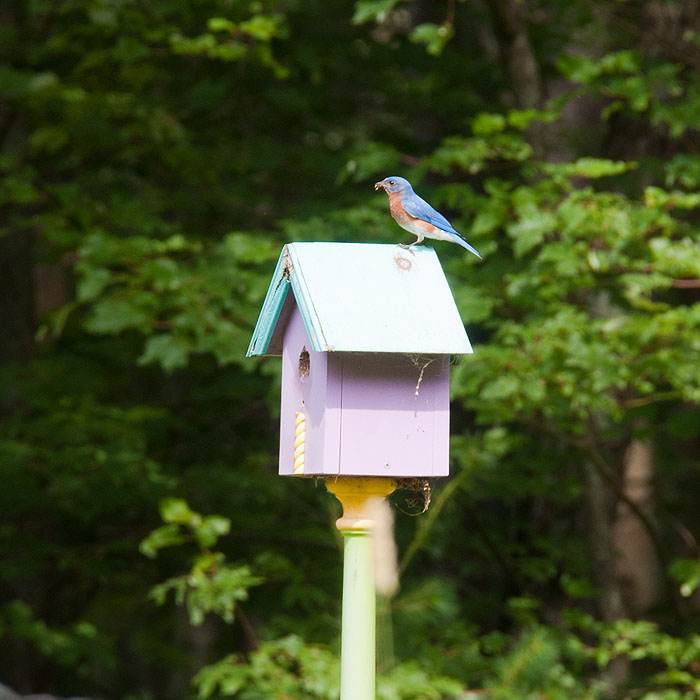 I'm delighted to see them reducing the insect population to feed their babies.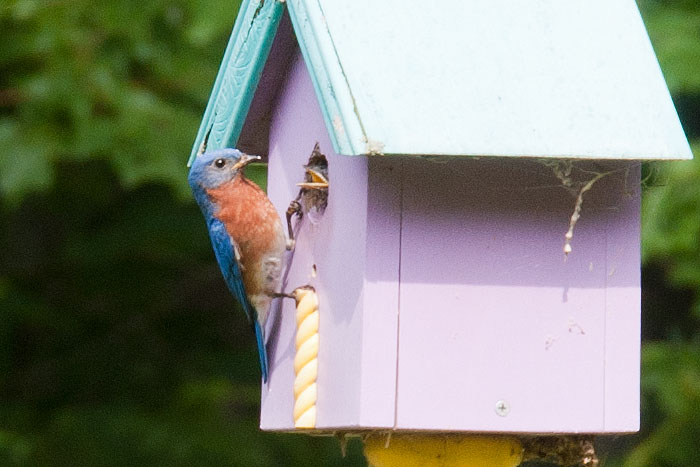 Those little ones are voracious and demanding!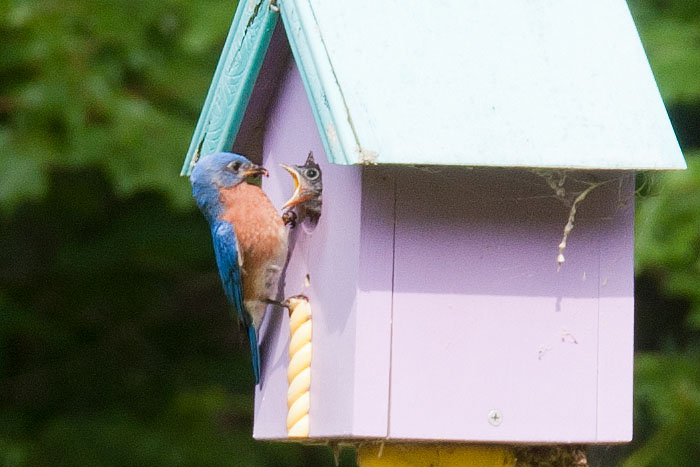 I love seeing flashes of blue in the backyard.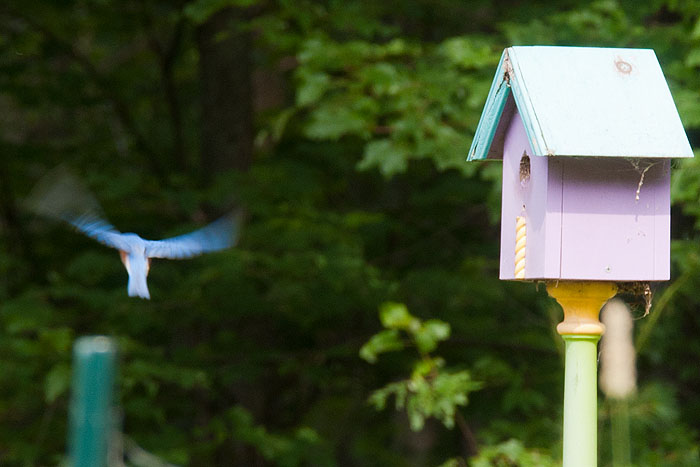 I'm looking forward to watching the local bird population from my nest and mite-free porch.
(note: photographs taken by Steve)