Here is the front view. How adorable is that face?!!!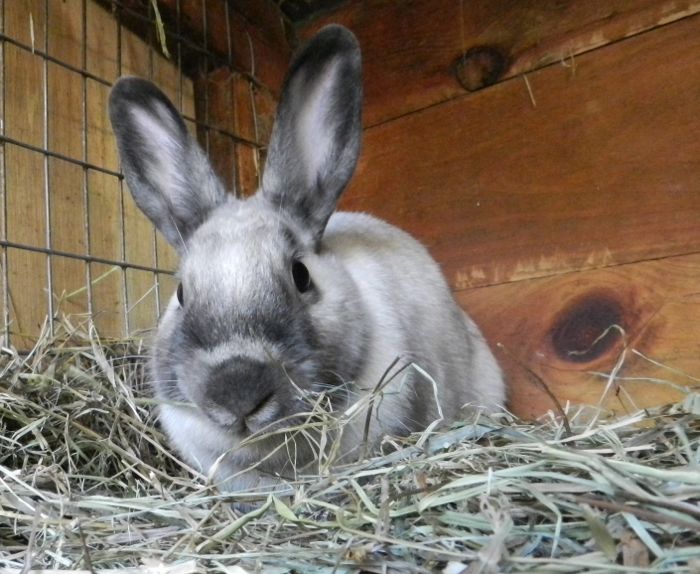 Here's another view of her delightfully quirky markings.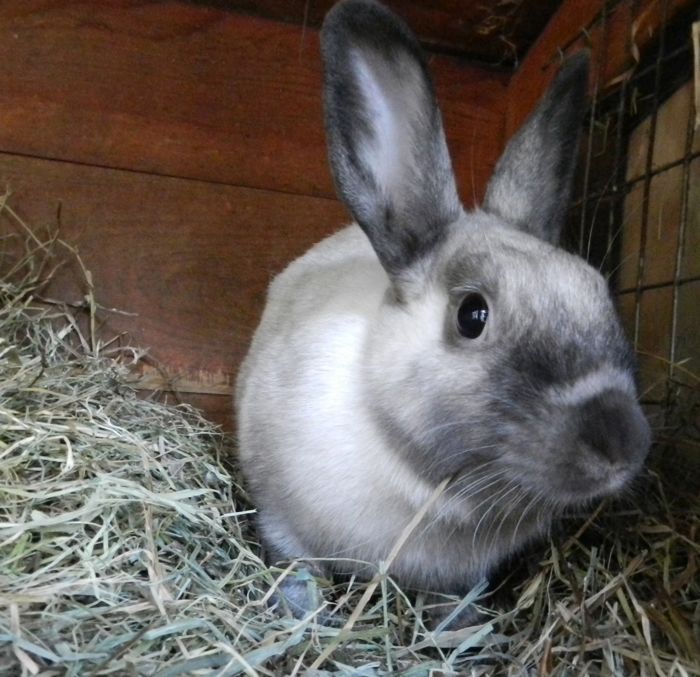 And the rear view! Her tail is the opposite of white cottontail. It looks more like a chunk of charcoal.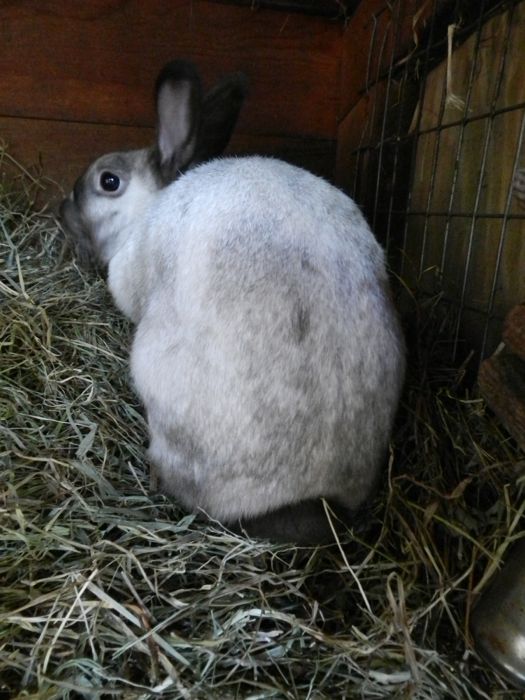 Here's the story: I've been looking at that sad empty hutch all winter. The weather has warmed up. The chicks are now pullets. It was time. I had a few criteria: short, upright ears (best for outdoor bunnies), and friendly yet with lots of energy so as not to be intimidated by the goings-on of a hen yard and goat neighbors. I wanted a neutered bunny, so it would already be through that stress before moving into the hutch. And young, because I want her here a long time. I went onto Petfinder.com, and this one year-old mixed breed rabbit was at a shelter in Brockton, which is about a 45 minute drive from home.  The listing said "friendly and playful." Spayed. I saw those ears and that stripe on her nose, and that was that. She was exactly as described on-line.
She'll stay in the hutch for a couple of days to get a sense of home and surroundings. Then I'll let her out into the yard without the chickens. Once I'm sure she's comfortable and knows how to get in and out of the hutch, she'll get to mingle with the flock.
So, now with this added information, keep sending the names!