Yesterday I took Opal, the Delaware, to her first school visit. She's the largest hen that I've ever brought, but Opal is so easy-going, and she talks in such happy low chortles when meeting the children, that she wasn't at all intimidating, even though many of the kindergartners had never before seen a chicken up close. When we came back home, Opal deserved a bit of free-ranging in the meadow.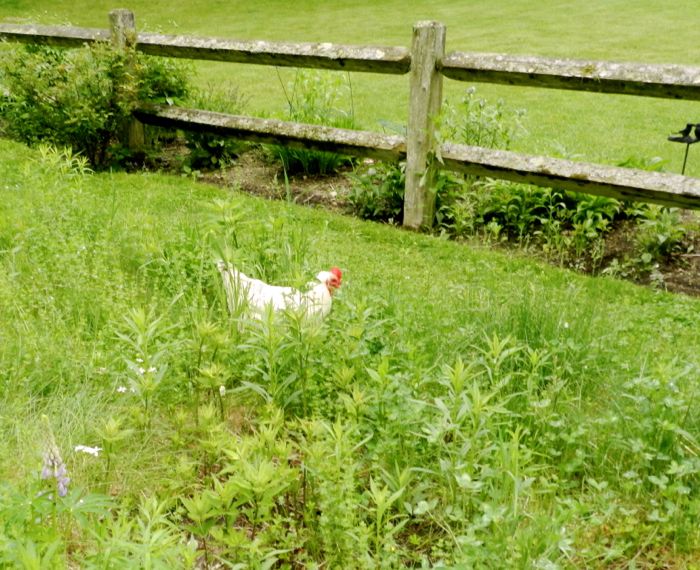 This corner of the yard is planted with native wildflowers and it is just coming into bloom. For the last half-dozen years, I've nursed it along. I've weeded out the invasive buckthorn and removed brambles. I thought I knew what was there. But, I don't recall seeing this flower. I don't remember planting it.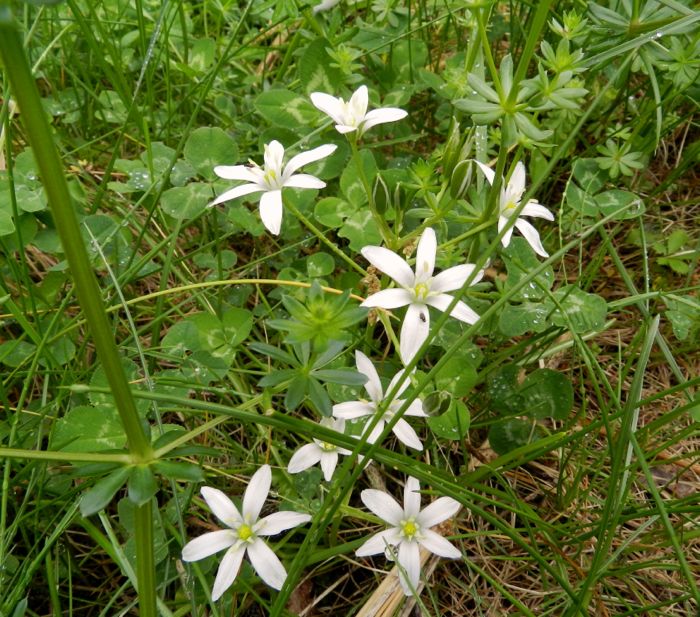 Does anyone know what this is?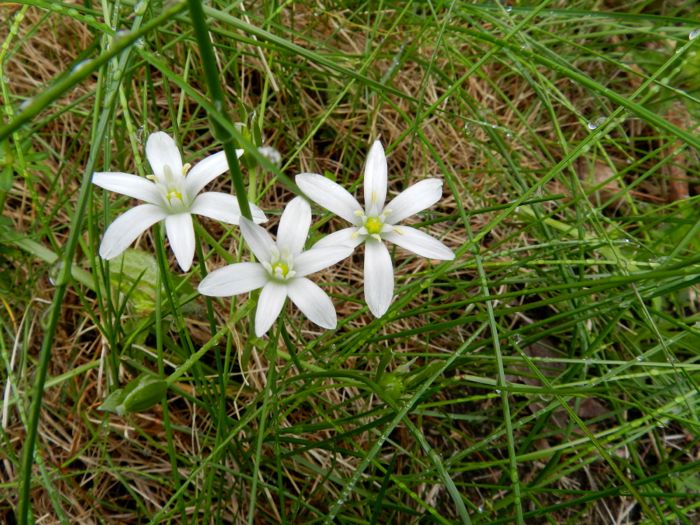 It's ever so pretty. There's a few blooming underneath the peach tree, too.
I'm delighted to see it, whatever it is. I love these surprises in the garden.