My best guess, having seen the evidence, is that Lily killed the shrew early last week and then let it ripen in the meadow until it emitted exactly the right aroma for rolling in. Which both dogs did. A very small dead animal, properly aged in the sun, can be quite the potent perfume.
Both dogs were given baths yesterday.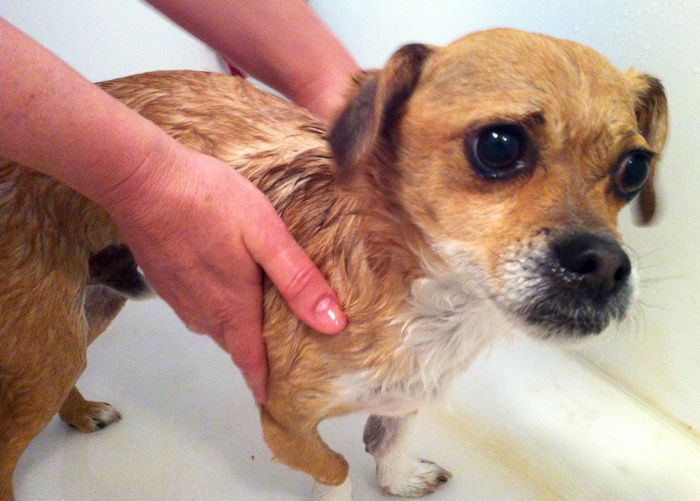 Fun has its consequences.