The chicks are just over two weeks old. I told you that they wouldn't look like like quintessential Easter chicks for long, and I was right. Their necks and legs are longer. Their down is coming off and feathers are coming in, but in spurts and in patches. It's a gawky stage.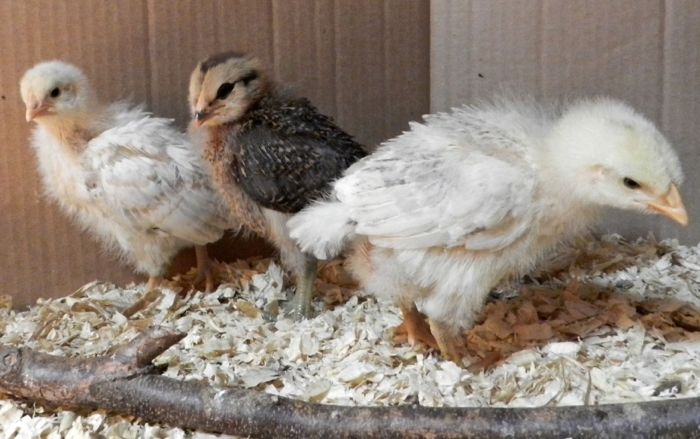 The new feathers are most noticeable on the wings and rumps. There's a marked difference between how quickly the breeds are maturing. The Delaware, developed as a meat bird (but which happens to be a good egg producer and have a docile temperament), is ahead of the rest (but grows nowhere as fast as a modern meat bird, thank goodness.)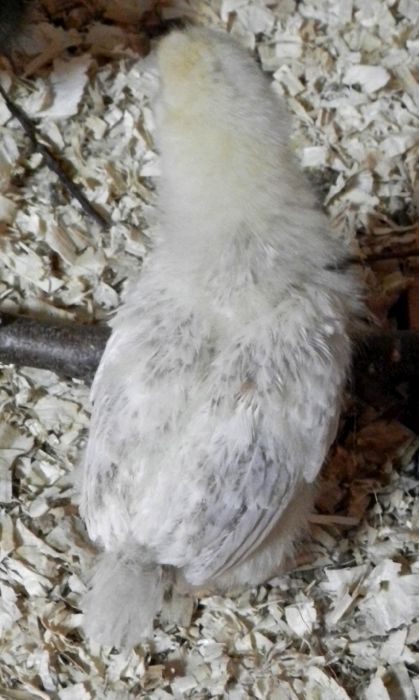 This black star is a tad slower to grow her tail feathers, but they're there!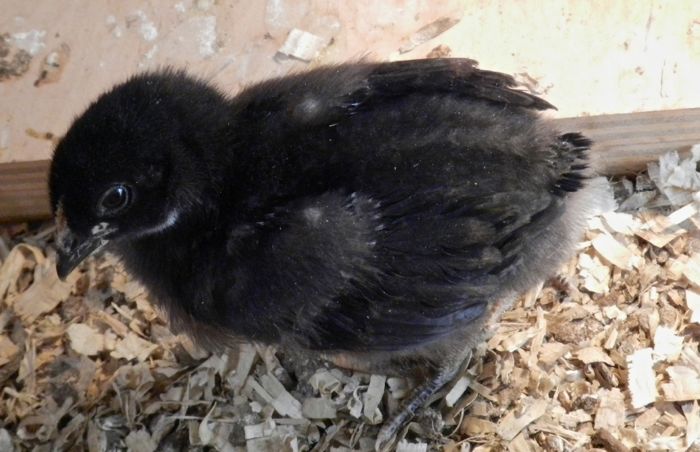 This little chick arrived with almost no down on her back. Her skin was dry and rough. Perhaps she had difficulty hatching? But she's thriving and bold in nature. Even she has a wiggle of a tail.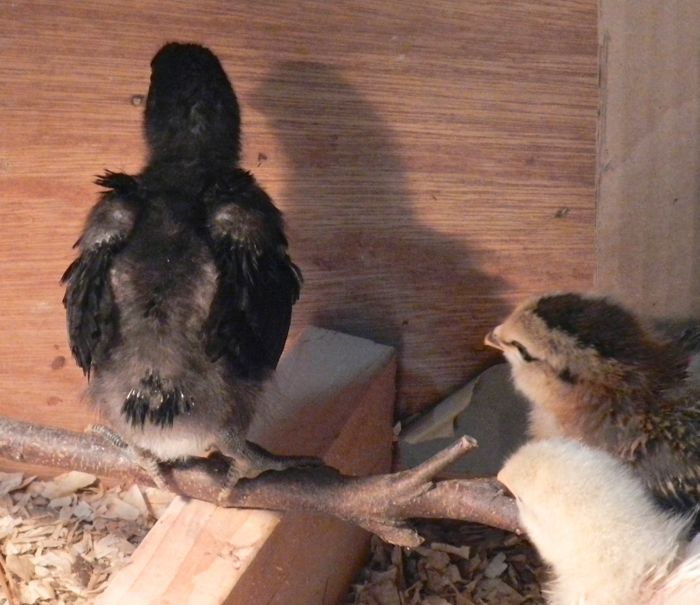 The chicks are quite aware of their transformation. They've been flapping their wings. A few have achieved lift-off! I'll be raising the sides of the brooder soon.