Remember these chicks?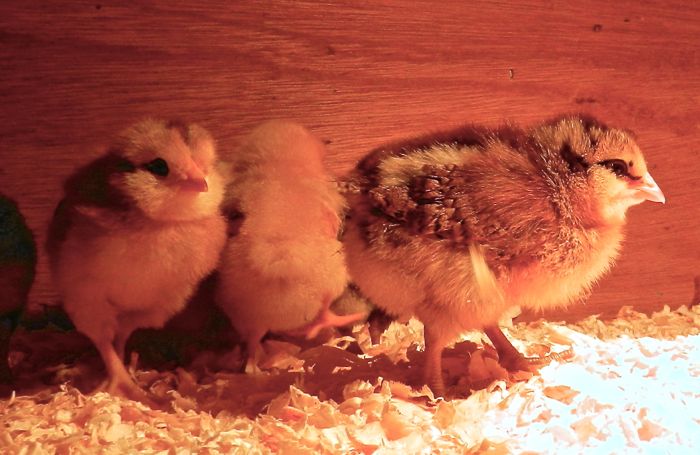 On day 18 they have entered the mini-pterodactyl stage. Here is a pile-up of dinosaurs.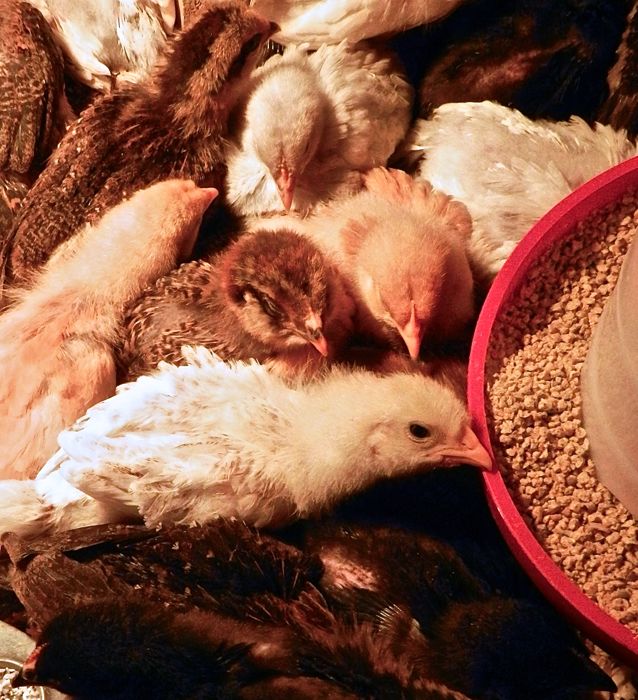 Each breed is maturing at a different rate. This is a Black Star. She is as curious and bold as she'll be when full-grown.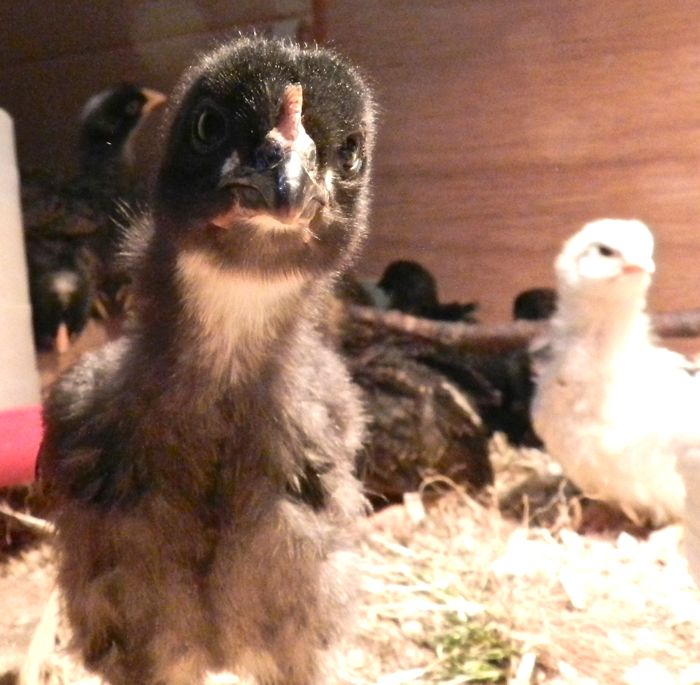 Leghorns mature quickly. The white Leghorns are already growing combs. They'll have bright red floppy ones when mature. I believe that this is a Brown Leghorn. She's already lost most of her baby down.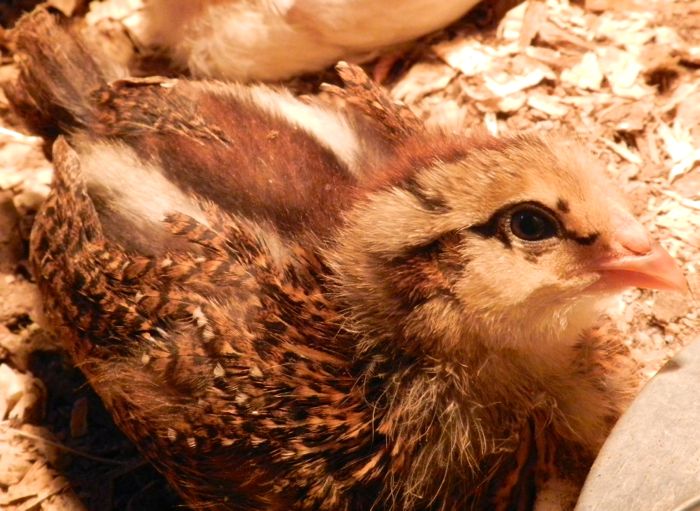 i already have favorites. This Ameracauna has been calm, gentle and friendly from the first day. Such a sweet face!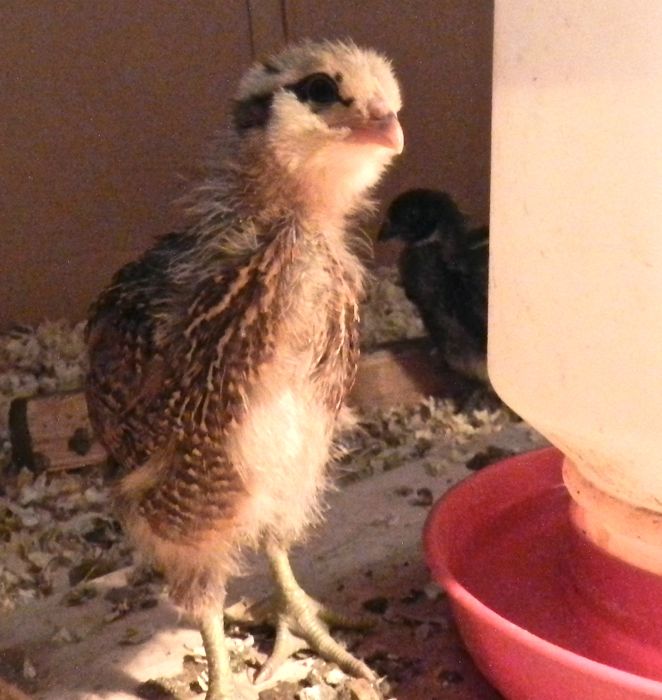 I'm not naming the chicks yet, as most will not stay here. Five of the chicks are going to the nursing home, where they're already talking with the residents about what the names will be. Perhaps they'll use old-fashioned ones, the names of the residents' mothers. I'll be keeping only four (or five…) and the rest will be sold. When I settle on the chickens staying here, we'll have the fun of thinking up names. Stay tuned!