Chicks need to be kept safe from predators, warm and dry, and in clean bedding. What they don't need is to be kept away from all dirt and microbes. When chicks are raised under a mama hen, they venture forth for short forays. They peck at the ground, taste a bit of green grass, and get exposed in small increments to the germs naturally living all around them. Some of these microorganisms are beneficial. Certainly, the bits of grit and minerals in the earth are good for chicks, as are tiny amounts of a variety of foods.
It's still too cold for my chicks to go outside, so I've brought a bit of the outside in. Every couple of days I dig up a clump of dirt with some clover attached. (I'd dig up dandelions but they're not growing yet.) I set it under the heat lamp in the brooder.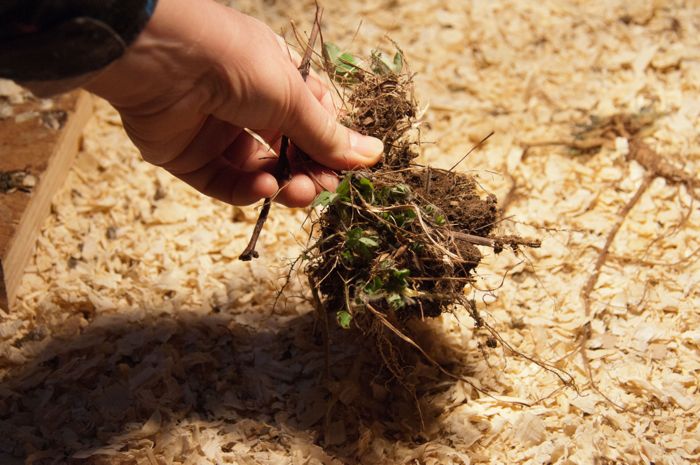 The chicks think about it. The boldest come closest first.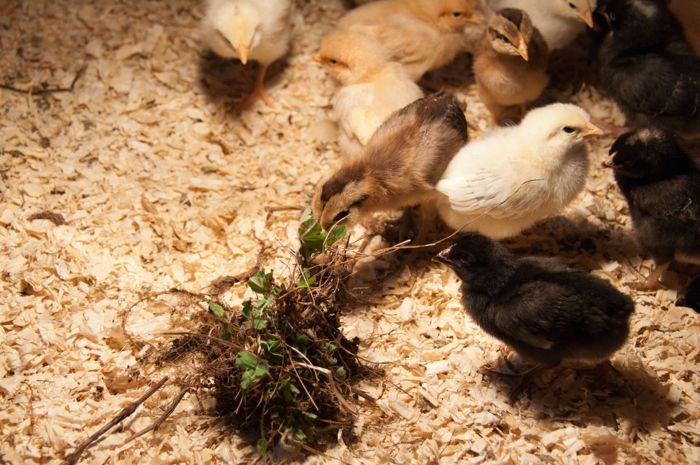 And then they all join in.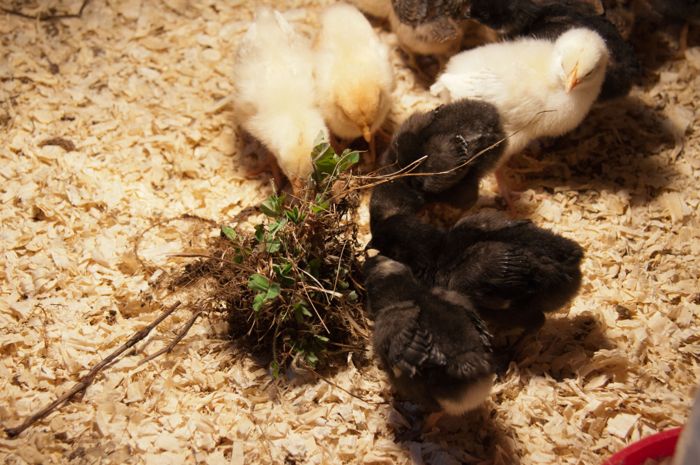 However, the best benefit of putting these dirt clumps into the brooder isn't nutrition or disease resistance. It's behavioral. From the first week, the chicks learn to peck at dirt and food and not at each other. I did this when the Gems were babies. I've never had pecking or aggression issues in that flock, even with a variety of breeds housed together. So far, these new chicks haven't pecked each other at all. All is peaceful and friendly, and I attribute much of that good behavior to simply giving them a clod of dirt.