This 25 day old chick has something about her him.
The comb is larger than the other chicks' combs.
These days, when I put my camera into the brooder, I get a lot of these photographs: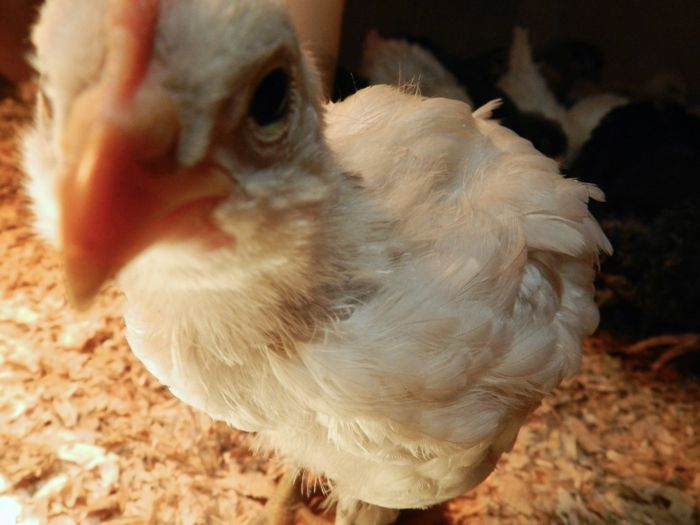 This Blue Andalusian is bold, curious and more interested in the shiny lens than in food. I might be wrong. It might be a she. But if it is a he, anyone want a strapping, healthy, handsome young fellow for your flock?