Fluffy little baby chicks need to be kept warm in a safe container. This housing is called a brooder. The first week of their life that brooder needs to be at about 95 degrees F. Each week thereafter, as the chicks grow, the temperature is dropped by 5 degrees. Many people, especially those who get only a handful of chicks, like the idea of keeping the chicks in the kitchen where they can keep an eye on them, and get the full dose of their adorableness. For several reasons this is a bad idea.
First of all, although those chicks start out tiny they grow very fast and are soon too big for a tidy plastic box on a table. Like adult chickens, chicks need plenty of space or you'll have health and behavior issues. Secondly, chicks poop. A lot. It stinks. They also scratch the ground, just like adult chickens. The scratching shreds the manure into a fine dust. Also the chicks lose their down, quills erupt and those feathers unfurl, which sheds dander. The fine particles of manure and dander will become airborne and coat your tables, your chairs, your counters and your food. At the least it will smell and be nigh on impossible to clean up. At the worst it will contain salmonella and pose a health risk.
And that is why I put the brooder in the coop. If you don't have an outbuilding with electricity, put the chicks in your garage. Lacking that, put them in the basement (as long as it's not damp.)
I had intended to move the old hens in with the Gems and turn the LIttle Barn into a brooder. That was when I'd thought that Buffy and Sioxsie would no longer be part of the flock. But, they've survived the winter. There's no way that I can integrate them in with the Gems. So I will use plan B.
I'm still going to put the chicks into the Little Barn. There's enough room in the storage side for the brooder.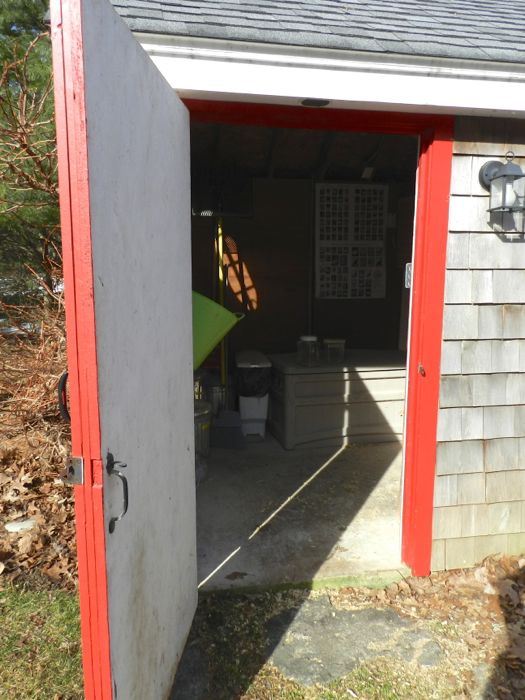 I
It needed to be cleared out,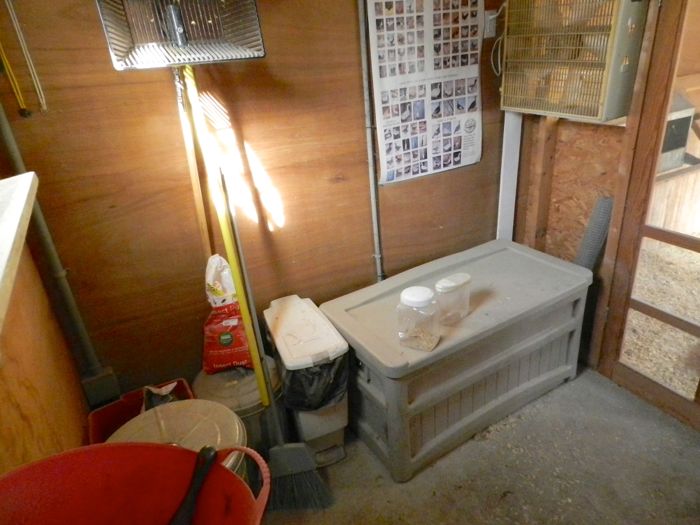 which Steve did. He also vacuumed. Dust harbors germs, so giving the coop a thorough cleaning before the chicks comes is a prudent thing to do.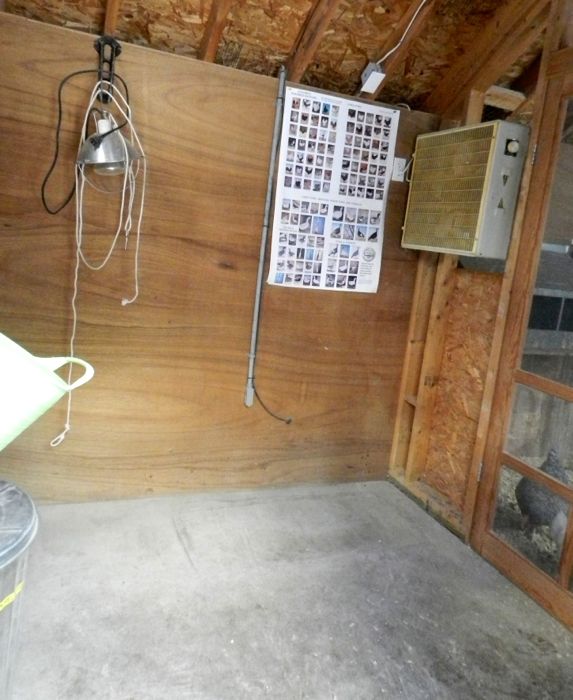 When the chicks arrive, the InsideCam (seen here where it is currently installed above the waterer) will be moved into the brooder and will become ChickCam.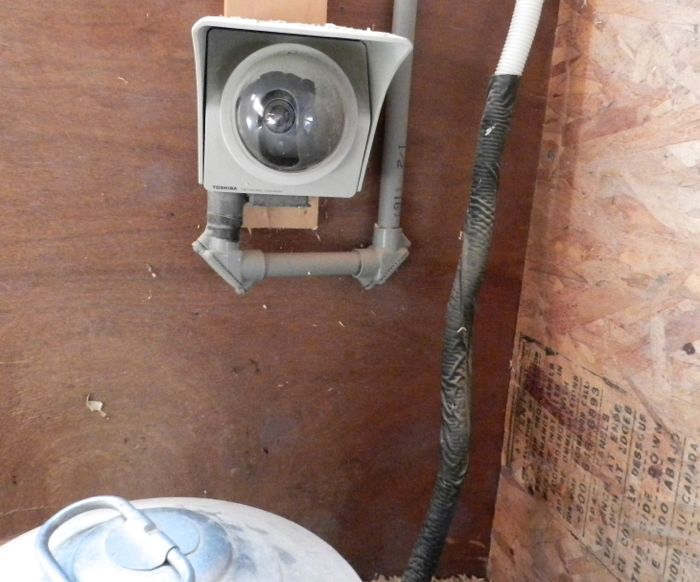 I'm often asked how the cams work. You need a bit of wiring in the barn.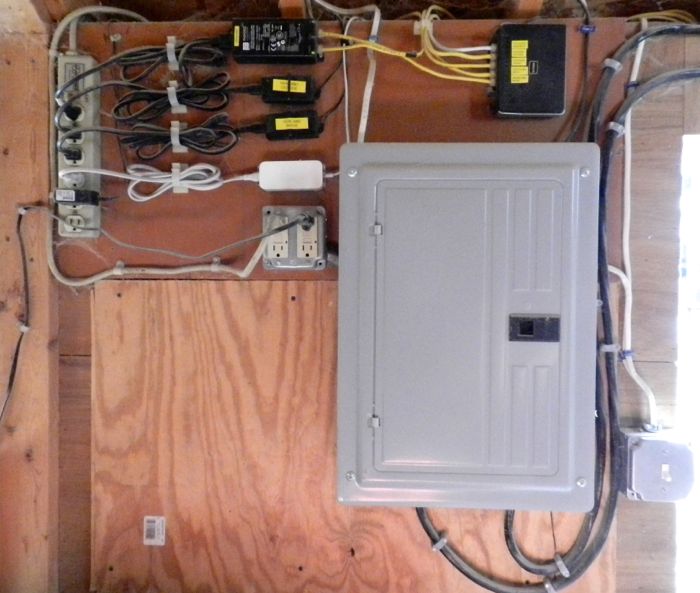 It's complicated. Steve explains it in this FAQ.
In my next post, I'll show you how to build a brooder box. That's easy.