The goats have been hemmed in by snow for months. (They claim that it's been years, but they tend to exaggerate.) They've had only a small clearing in their paddock to hang out in and no place to browse. But, today the snow melted enough so that I could fix and turn on the electric fence, and open their gate. They were astonished!
First the boys had a celebration in the paddock.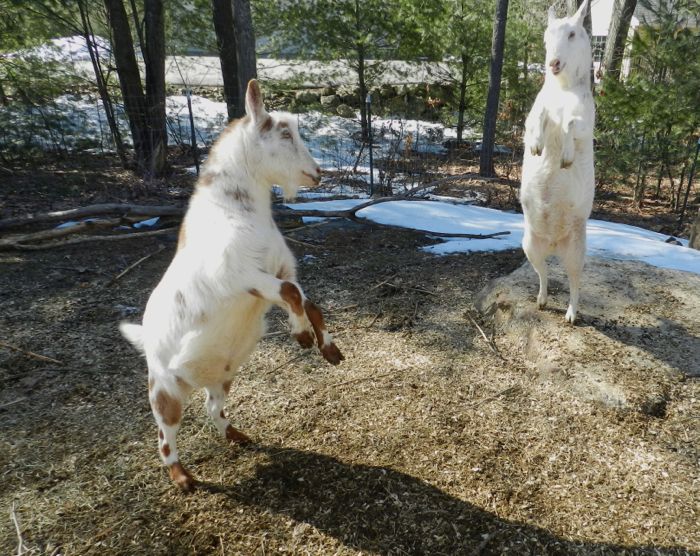 Which was tiring. Pip wasn't sure it was worth the trit-trotting into the pasture, and he was right as there wasn't much more than some matted down brown grass and dead leaves there, but Caper was eager to see what he might be able to find.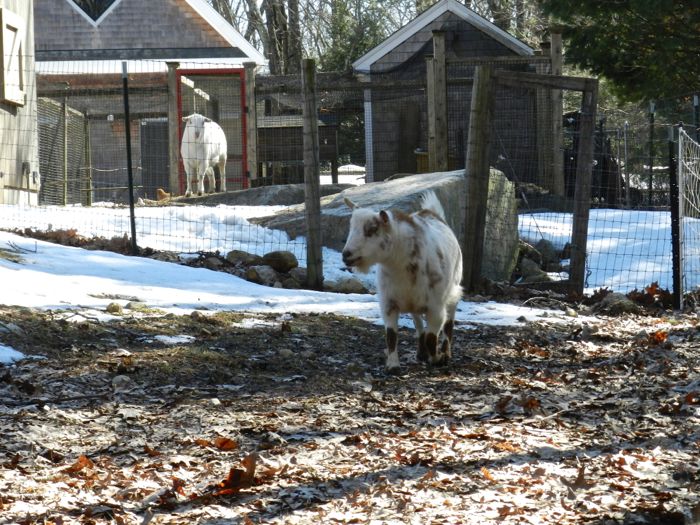 Pip saw that Caper found a downed pine branch to eat, and so he deigned to push aside join his brother.
Which was cause for more celebrating.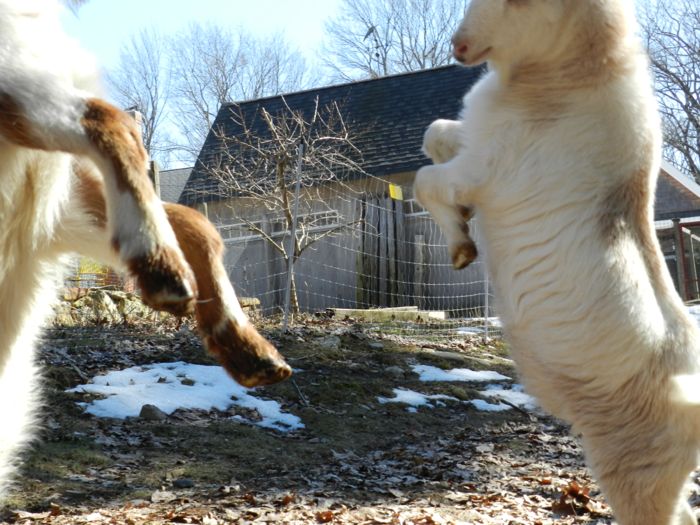 (Perhaps this is not the most flattering picture.)
When that was done, Pip looked around and decided that he'd rather be back at the barn.
"I told you it wasn't worth the effort."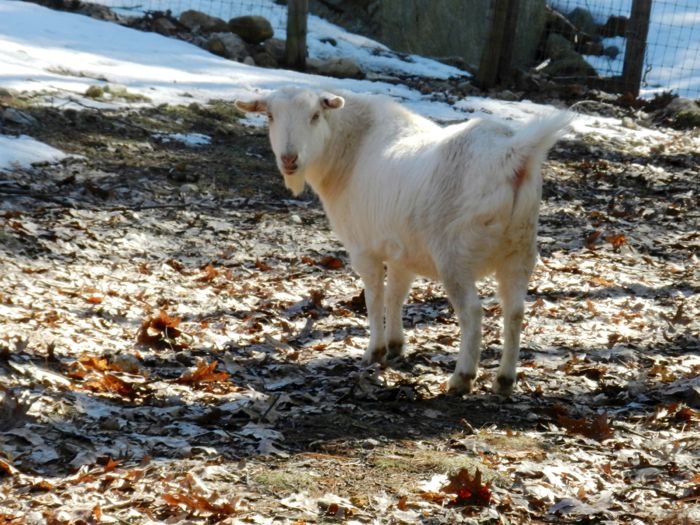 That pleased Caper, because now he had the scratching post all to himself.