The goats' paddock is mucky and slushy and hemmed in by piles of snow. They have nowhere to go and nothing to browse. Life is boring. I knew something that would help keep them busy. I went out to the woods behind their summer pasture where there are white pine saplings.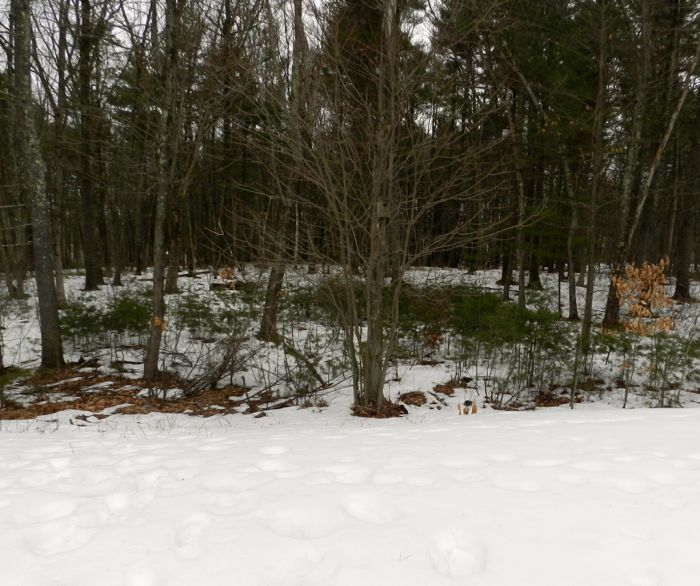 I'm planning on extending their fence out there this spring, so this is a good time to use up the only green forage in sight.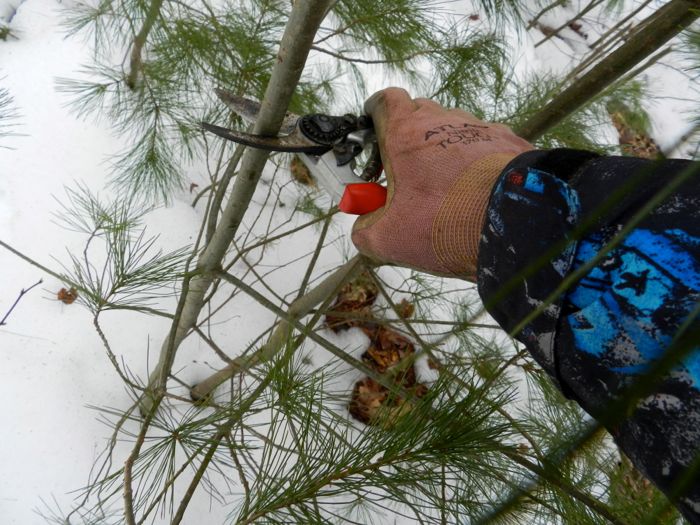 The goats are bored, but obviously not underfed!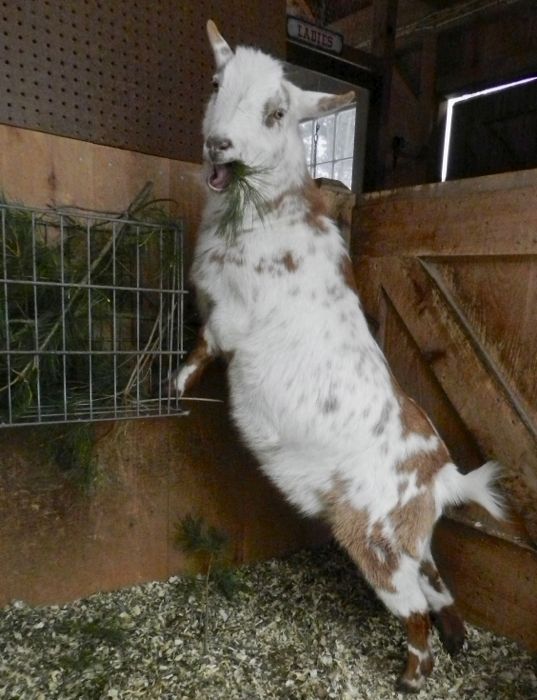 While the boys were enjoying their pine needles, I visited the girls. Agatha came right up and got her face into the camera. Of course.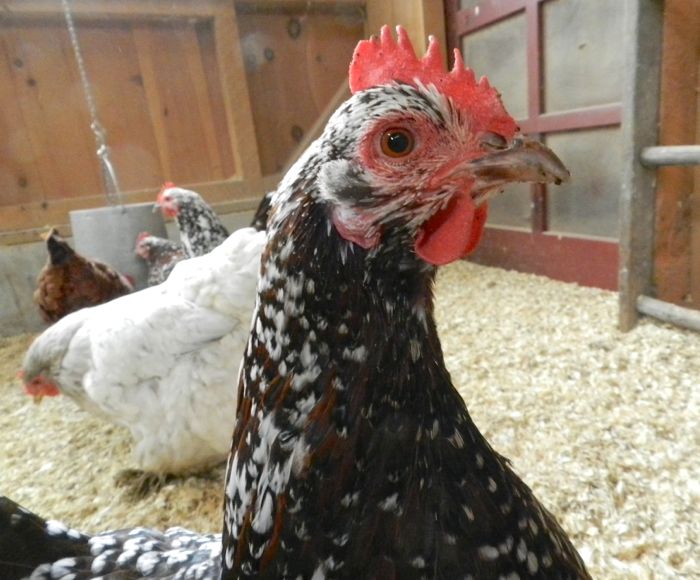 I spent only five minutes in with the hens. When I came back to the goats' stall, they wanted to know what I was going to bring them next.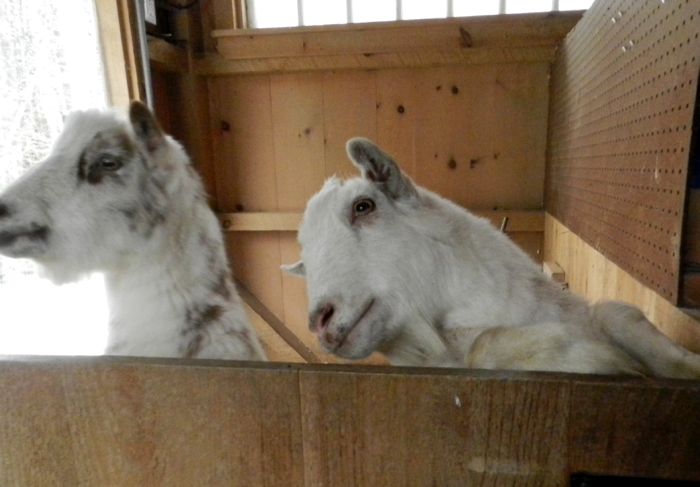 They'd already finished their pine trees.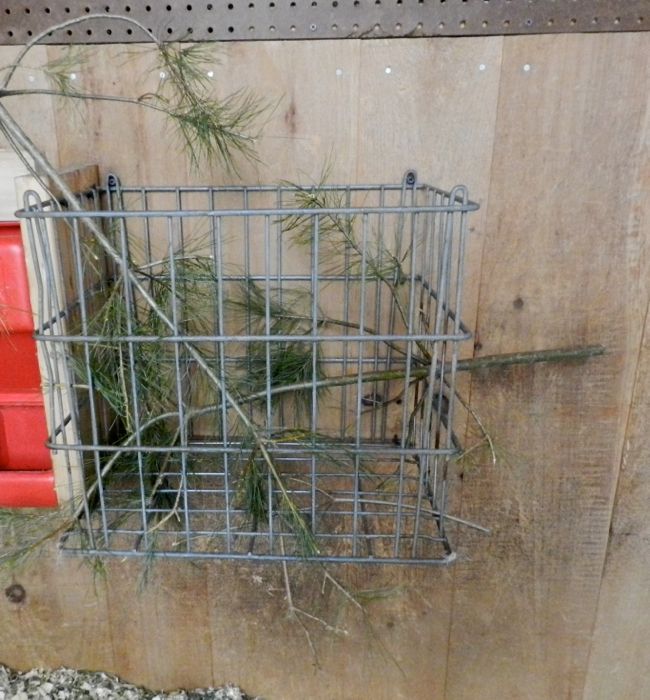 The boys showed off a bit.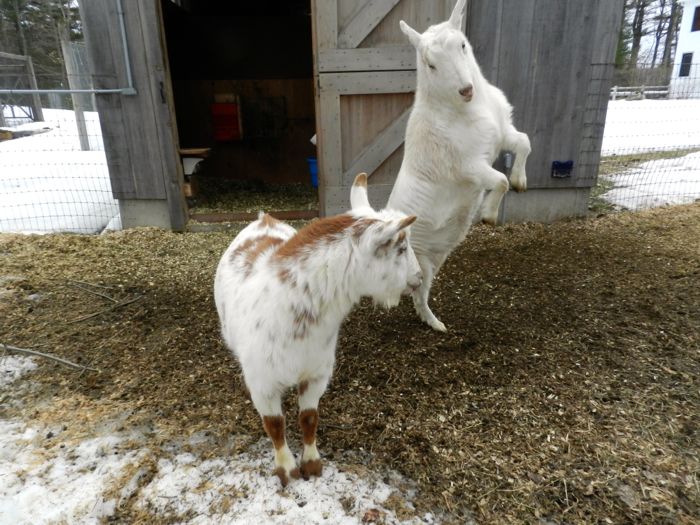 And then Caper let me know exactly what he thought about this winter.