Flock dynamics don't change "just because." Hens don't suddenly become aggressive because "they're mean." When a stable and content flock attacks one chicken, that behavior is provoked by something. But, we humans don't always know what that something is.
Two days ago, Edwina turned on Buffy. Siouxsie also decided that Buffy should be pounded on. They got Buffy's comb (what little is left of it from other past aggressions.) Blood spurted. Buffy huddled under the ramp.
So, I set up the Rest & Relaxation Coop to the left of the old bunny hutch.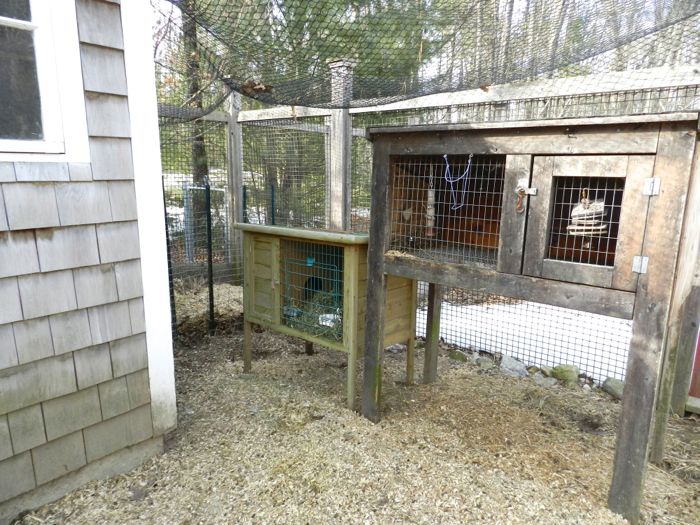 Because wire isn't good for a chicken to stand on, I bedded it with hay. Buffy can sit there, with food and water within reach, and watch the other hens. She spent a few hours doing that today. Meanwhile, the other hens were certain that Buffy had something much more delicious than pellets in the feed cup. (She doesn't.)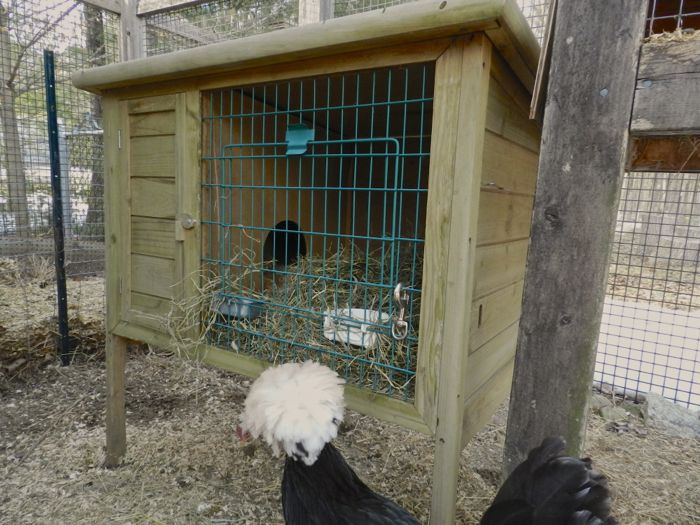 What's perfect about this hutch is that there's a cozy inside area. It has a wooden floor, so it's bedded with pine shavings which are absorbent and easy to clean. Buffy has difficulty walking, but she moves between these two rooms seemingly with ease. She rather likes her peaceful, alone space, and was not pleased when I opened the door to take the photo.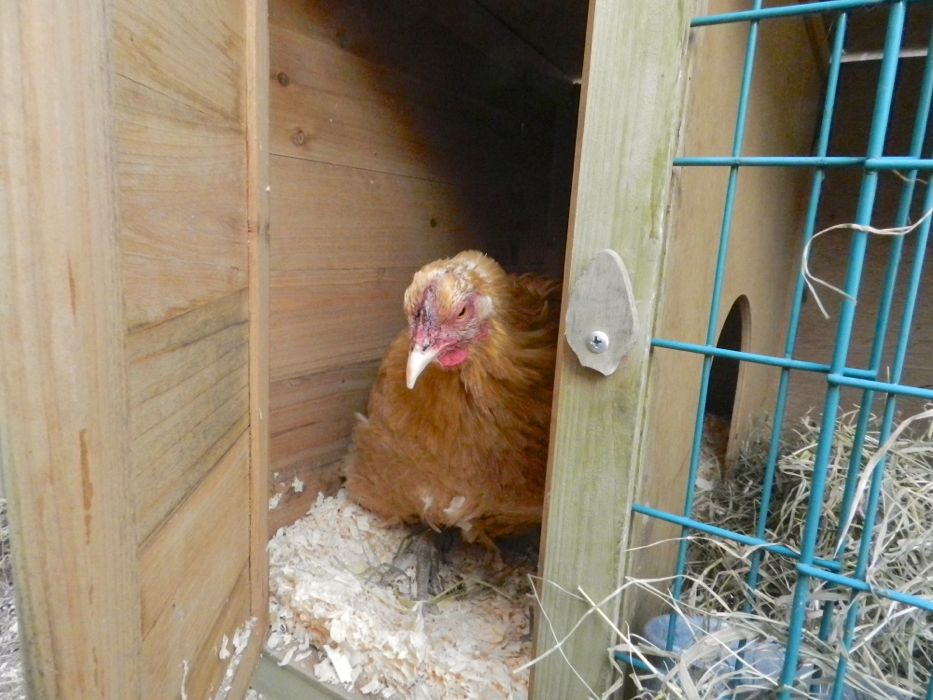 If it was any other chicken, I'd say that she has only days to live. But it's Buffy. She's a tough old bird. We'll see what a little R & R does for her. In the meanwhile, she's out of view on the cams, but rest assured that she's living in top-notch accomodations.