The goaties were stuck in their stall during the blizzard. It was cramped and boring, but it was worse outside. By the time the snow stopped falling their paddock looked like this.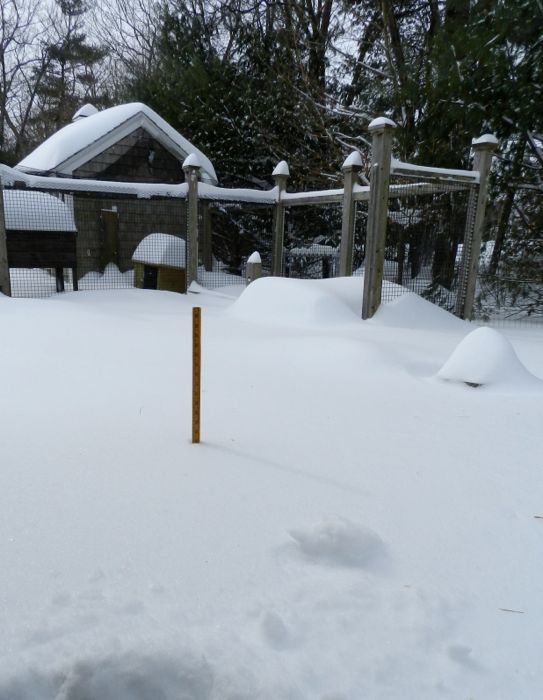 Two feet of snow and deeper where it had drifted.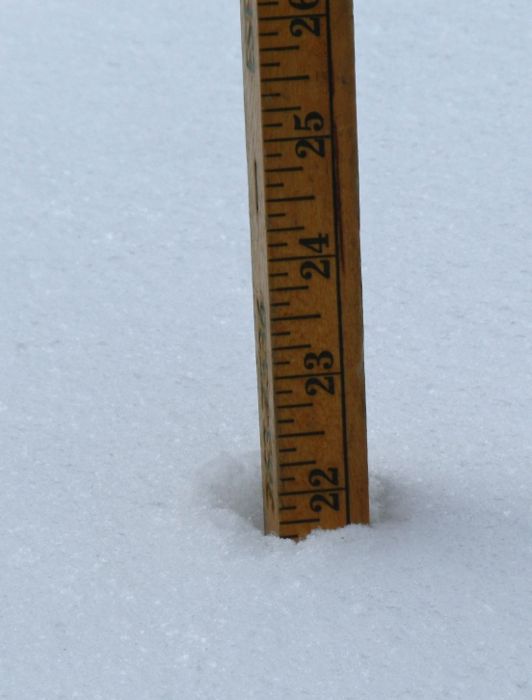 The only way to let the goats out was to climb out their Dutch door. I'm sorry that I don't have a photo of Steve clambering out. Caper would have joined him. If only he could. Steve tells him to have some patience.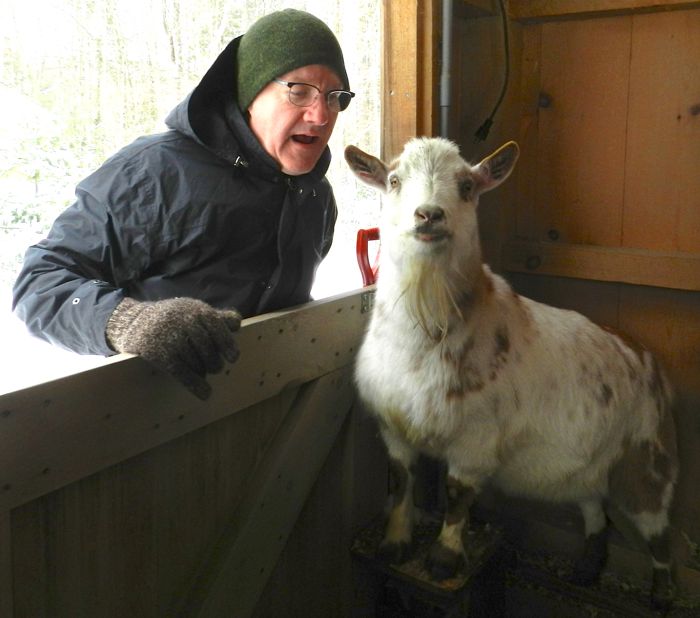 Soon enough, the boys had their freedom.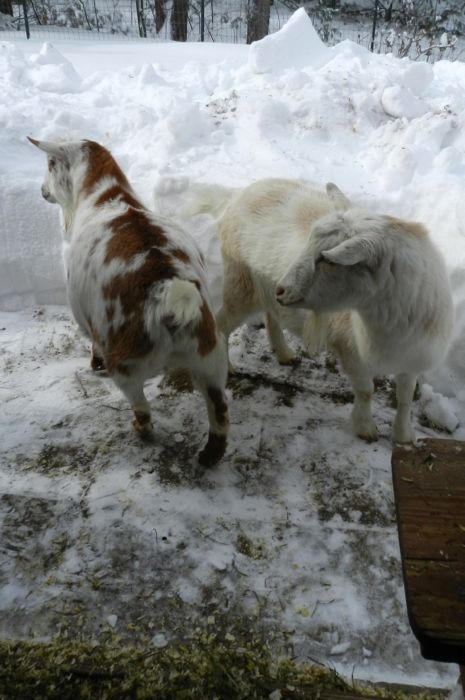 Such as it was. Even though they were still boxed in by walls of snow, there was some head-butting rejoicing.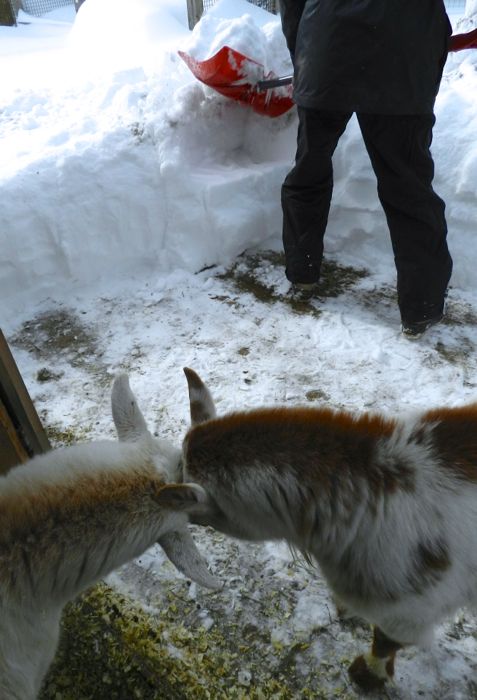 Steve kept shoveling. The boys helped. They were quite encouraging, while overseeing the details.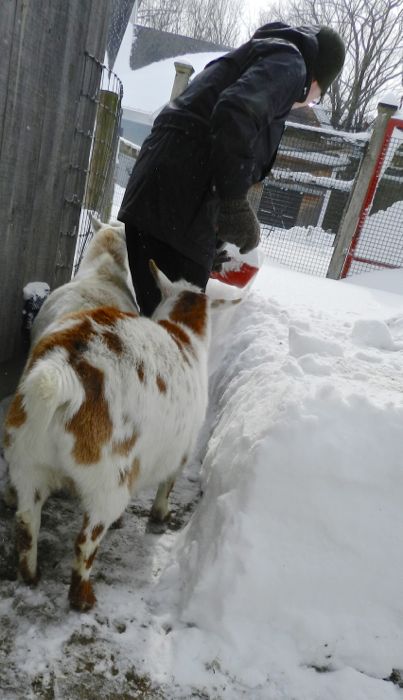 Pip wasn't interested, but Caper enthusiastically tasted the snow.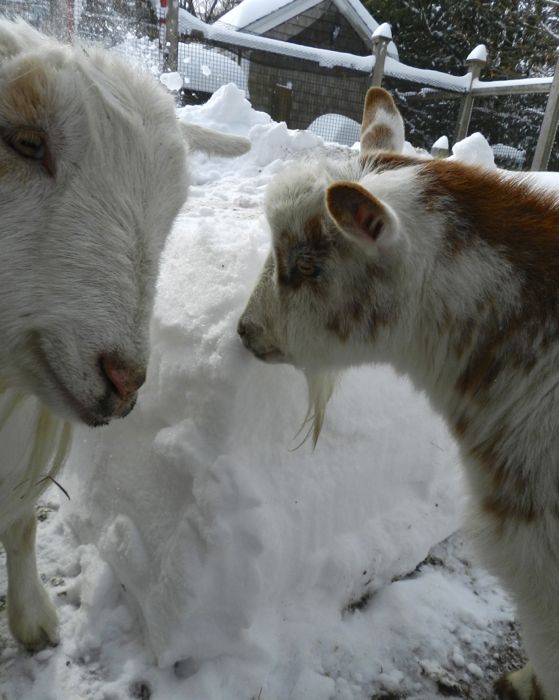 Delicious!