Last night it rained the the next town over, but it snowed here, and so when my son walked to the school bus stop at 6:45 this morning, the road looked like this.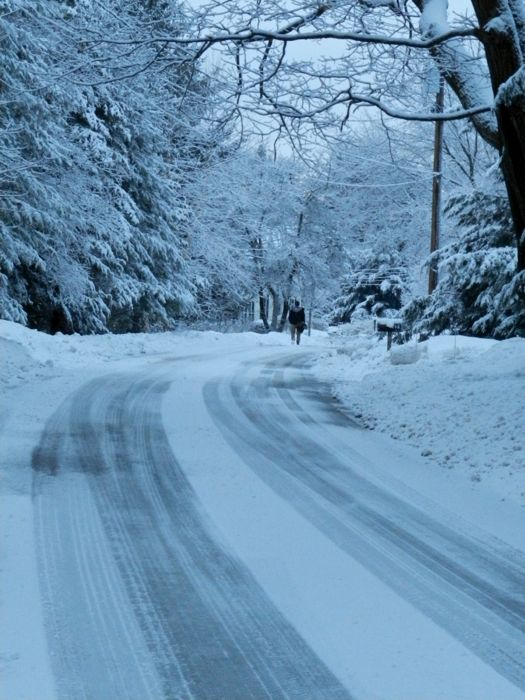 Each branch, each leaf, was defined by a coating of snow.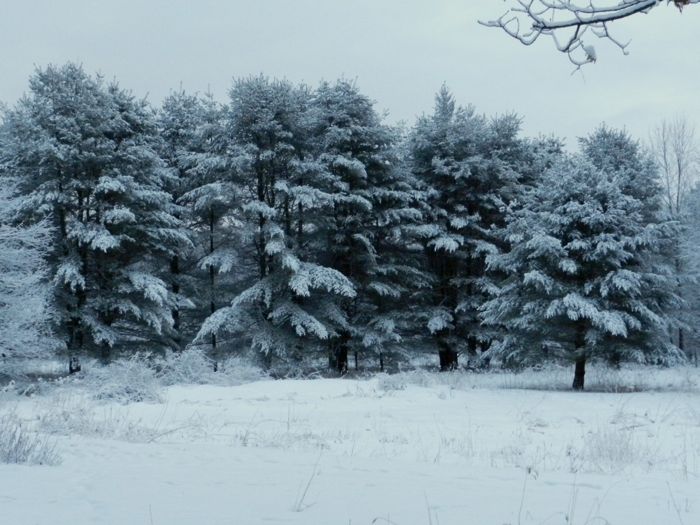 These early morning moments of beauty are not uncommon here in the winter. But somehow the transformation to a clean, new snowscape never fails to make me stop in my tracks.
My backyard, a view that I take for granted, comes sharply into focus.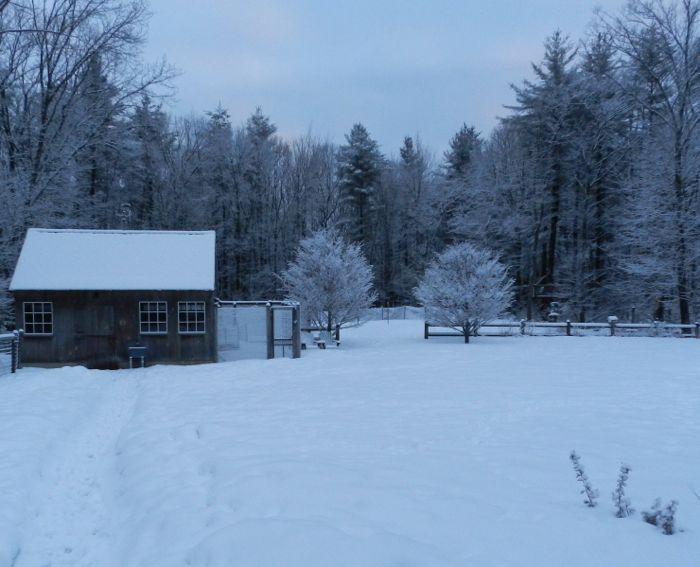 At first glance the colors seem to be reduced to black and white, but there are warm colors in the trunks of the trees, brown curlings of leaves, and pink in the sky. Still, one reason to paint a barn door red is to have this pop of color on a snowy day.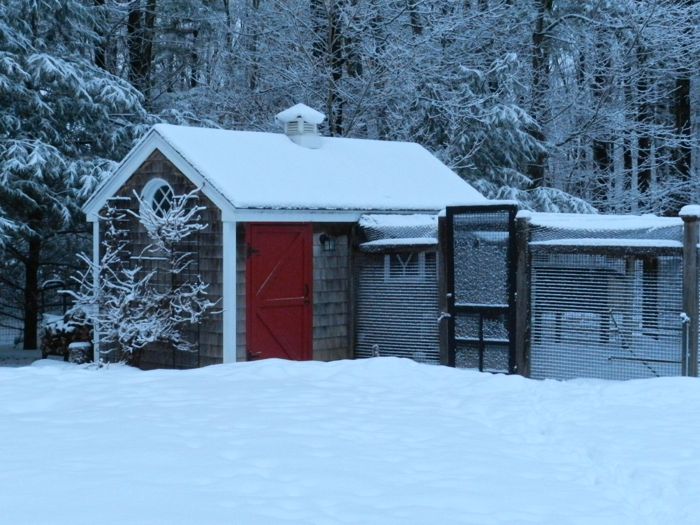 What's colorful in your world this morning?