Dawn came pink and sparkly. An hour later, it was blue and white. Pretty is too bland a word for the world outside on this cold but still morning.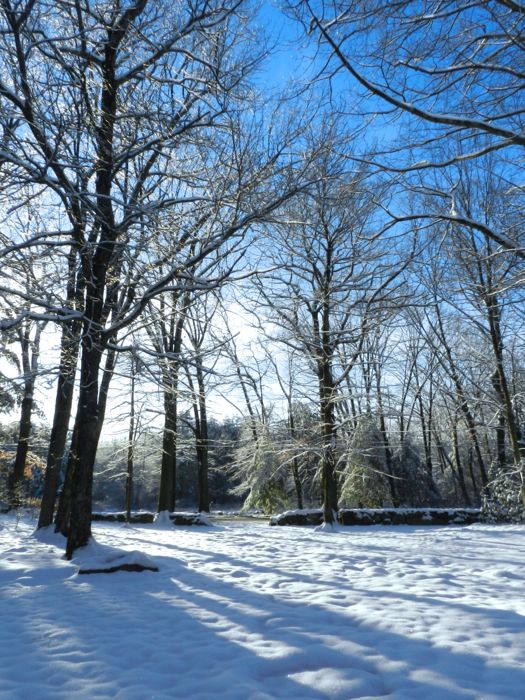 Yesterday, the chickens and goats were all safe and snug in their barns while the snow fell. This morning Steve shoveled a dry patch in their pens so that they could enjoy the day.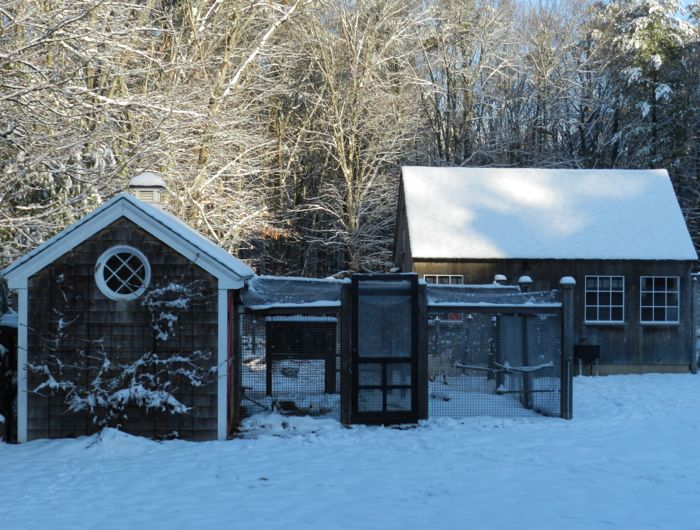 The fish move slowly through the pond.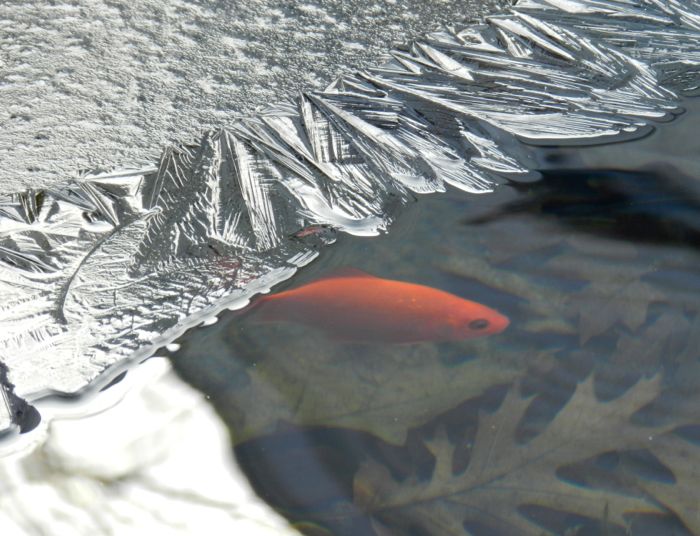 It all looks peaceful, but look closely and you'll see tales of wild animal comings and goings.
A fox trit-trotted past our back door.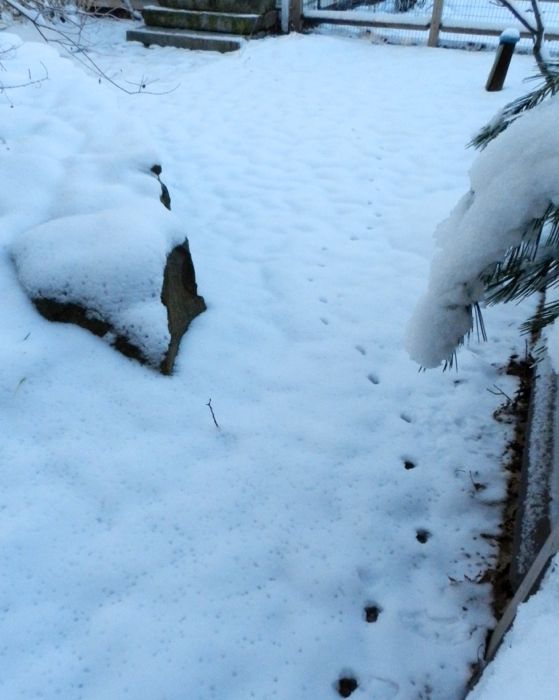 It's fox mating season, and Lily has been waking us at 5 am to let us know that the males are yipping in our woods. This fox cut through our front yard. For some reason, it make a half-loop. I wonder what caught it's attention and caused it to swerve like that?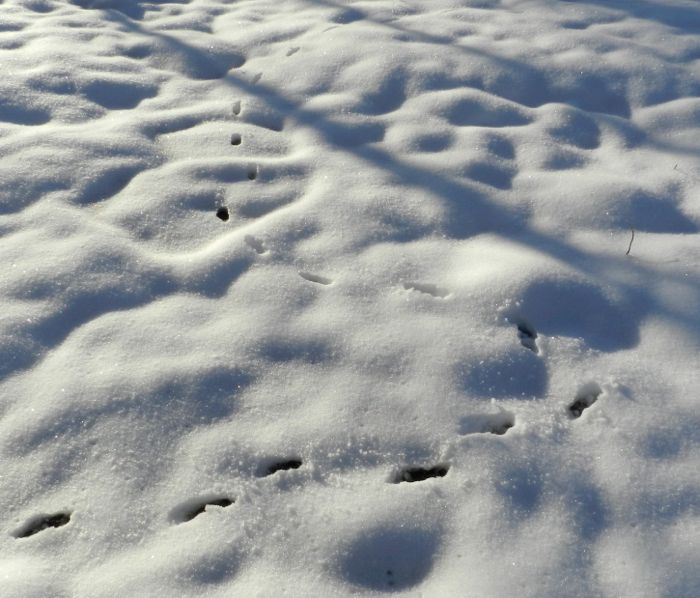 Near the stonewall is a high traffic area. I see meadow vole, fox and deer tracks. I doubt that they were all there at the same time.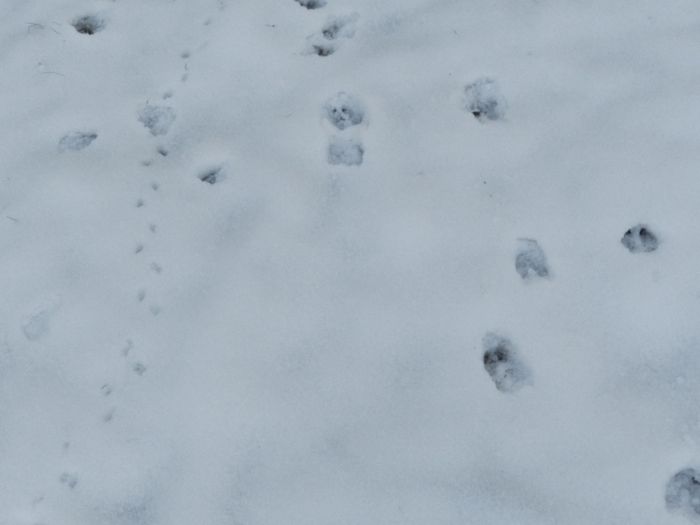 But, the animal that leaves the most tracks is Lily.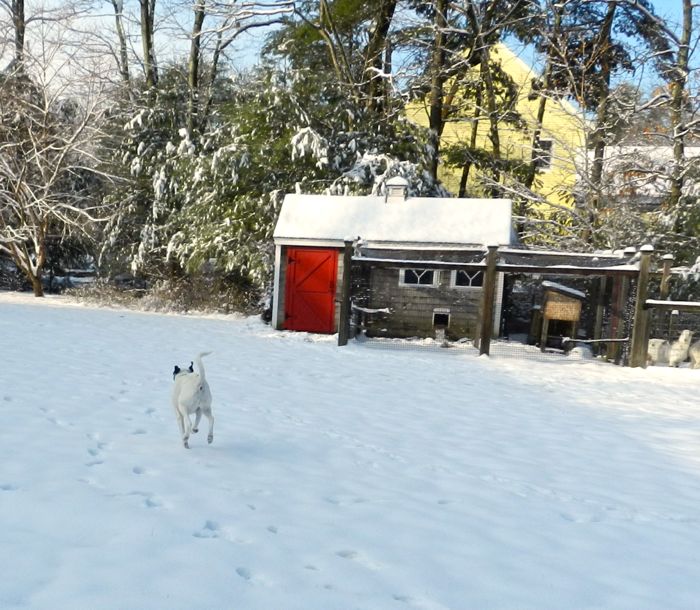 As I sat and wrote this, Lily's barking alerted me to a fox cantering through the meadow across the street! I saw it's plumed tail disappear into the woods.