I found this odd egg in the nesting box.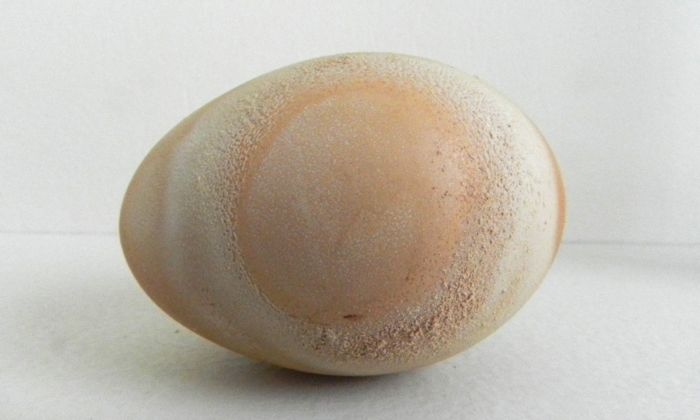 If I see an egg like this in the summer, I worry. Perhaps an older hen is having difficulty laying. Perhaps the flock's diet needs adjusting. But, I'm delighted when I get an egg like this in the winter because it means that one of the girls is back in production.
In order for an egg to by uniform in shape and color, it needs to be moving, and slowly rotating, all the way along the reproductive tract.  My guess is that this is the first egg laid since the molt, and, for some reason, it stayed too long in one spot in the oviduct.
It tasted delicious for breakfast.