As much as holding the dinosaur chicken was a thrill, seeing others with poultry in arms was also fun. The most inspiring place to see chickens being handled was at the showmanship competitions for the youth.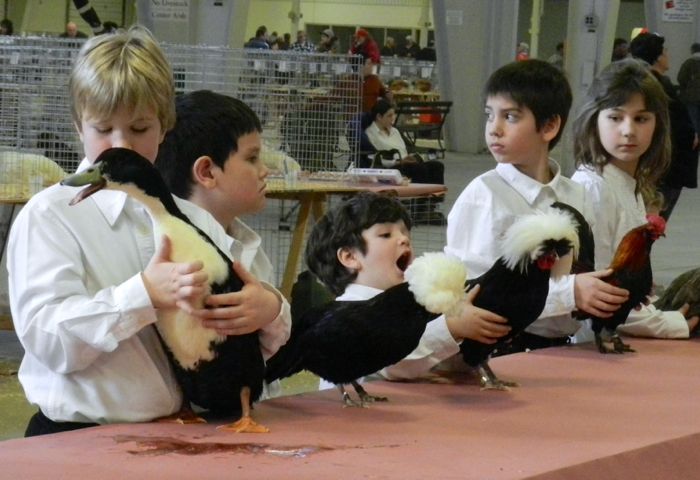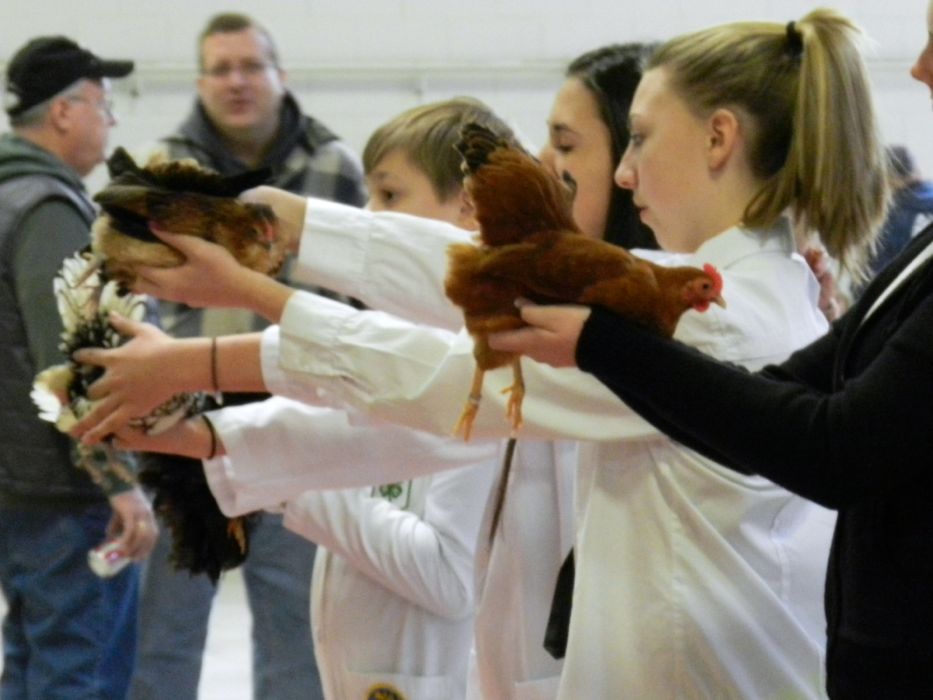 These children don't just show their birds; they dote on them.
This girl's rooster loves to be cradled in her arms and have his belly rubbed.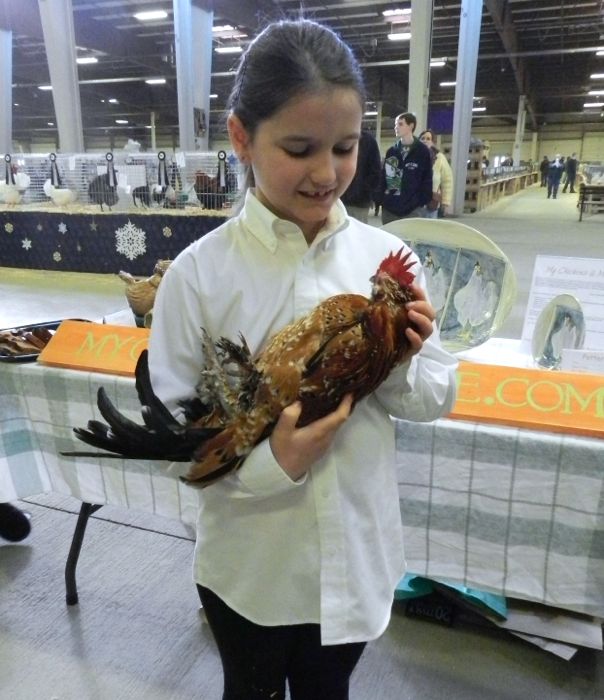 I think that the "fancy" (as the world of bird shows is called) is in good hands!