I spent Monday at the humongous (no exaggeration, it takes up the Javitz Center and two Piers) NY Gift Fair. This is THE place to go if you are a creator/purveyor of …. stuff! Things for the home, gifts for your friends, artist-designed stationary, clever items for the office, luxury for the bedroom. It's all there, and more. Buyers from retailers big and small come from all over the world to find stock for their shops at this event. My book, Vintage Chicken Postcards, was there, at the Ellie & Friends booth. (Ellie is a rep, who sells to delightful indie shops.)
Of course, while looking about, I kept an eye out for chickens. There was this teapot.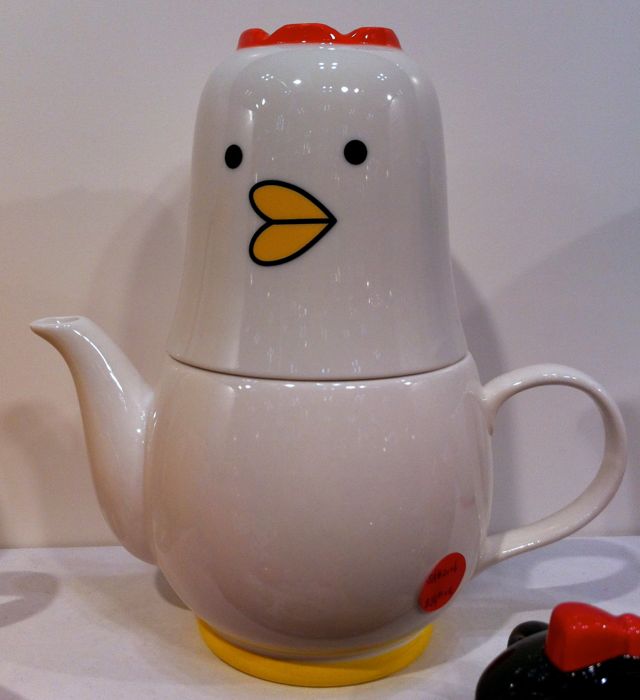 Take off the top (and use it as a cup) and underneath that is another cup. Under that is a tea strainer.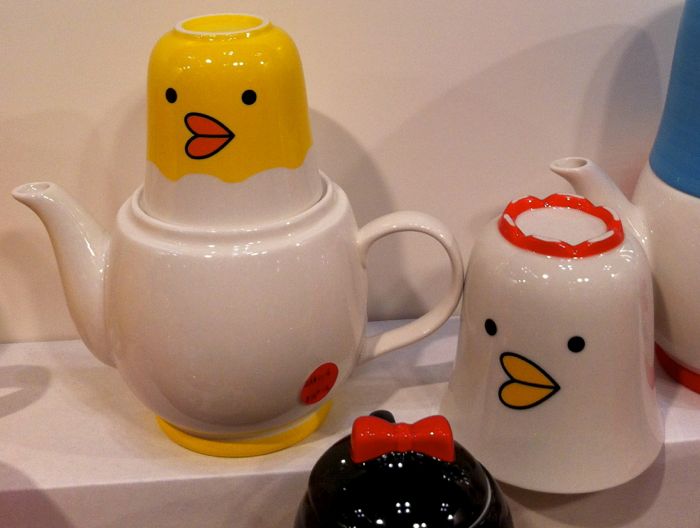 A Danish company was selling Scandinavian design home accessories. Which I love. Especially the egg cups. Just looking at them made me happy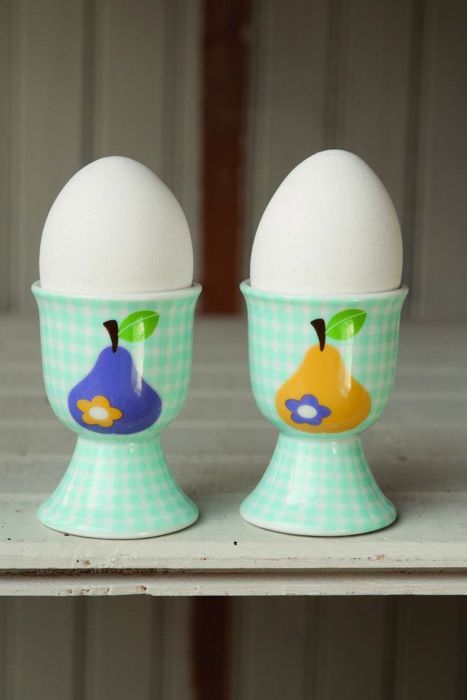 I met a woman who designs and sells temporary tattoos. Did you know that you can put them on eggs? She has this chicken tattoo that I might have to wear at my next Chicken Keeping Workshop.
But, you don't have to go to the NY Gift Fair to find beautiful chicken-themed items for your home. You could go to a poultry show. This platter was at the Northeast Poultry Congress at the My Chickens and Me table.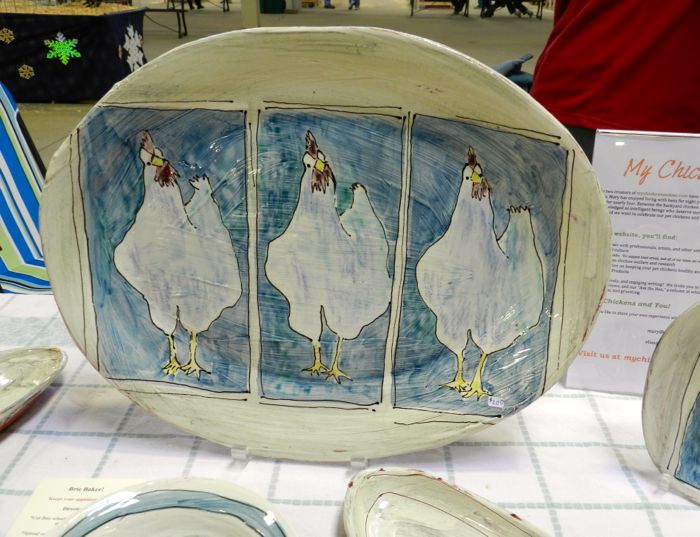 So much creativity and talent all around! What have you seen lately that inspires and makes you smile?