Karen Robinson was one of Candy's many fans, and like all of us was saddened to hear of the great bunny's passing. But, since Karen is also an artist who specializes in animal portraiture and wildlife paintings, she was inspired to do more than send me a sweet note (which would have been enough!) Karen was moved to paint a tribute to Candy. I received this in the mail today. It came all the way from Karen's home near Devon, in the UK.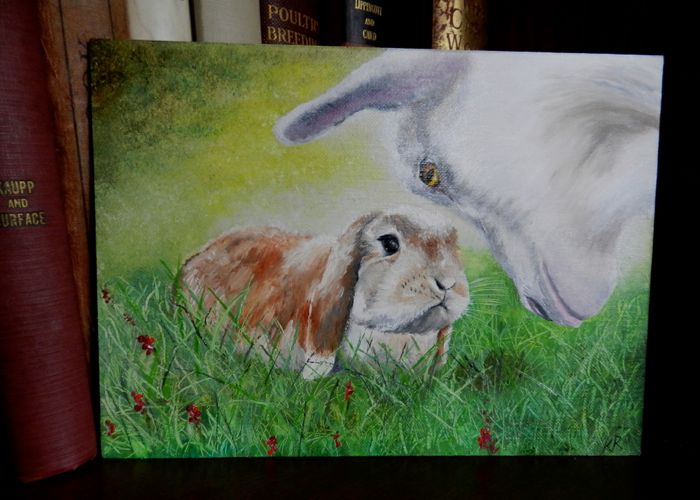 She painted it from the photo that I took of Candy and Pip conversing.
Karen's website has a gallery of her work. Take a look at these. What great dogs! She keeps a blog where she writes about her commissions and her artistic process; I always enjoy a peek into the working life of an artist.
Thank you, Karen.