It's been below freezing at night and so a thin sheet of ice has spread across the surface of the little pond. Underneath, the fish float, barely moving. Their fins swish back and forth, holding them in position for their long half-sleep through the winter.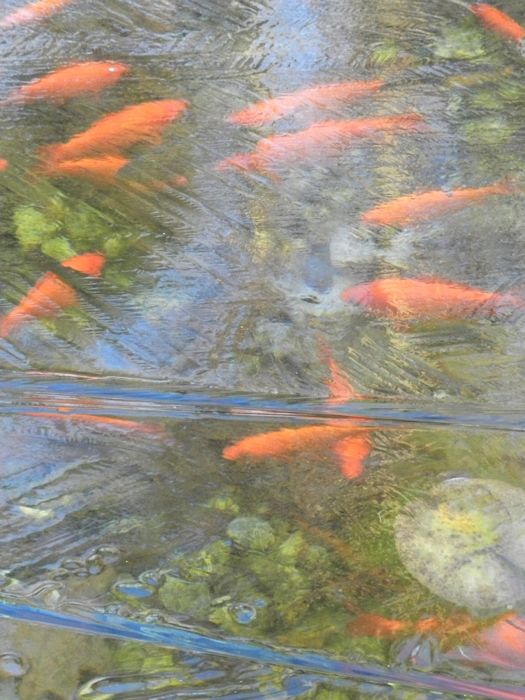 The pump works all winter. Water flows up and out of the big rock (there is a hole drilled all the way through it) and circulates through the pond. This keeps the water from freezing solid. It also give the wild birds a drinking fountain even during the worst weather.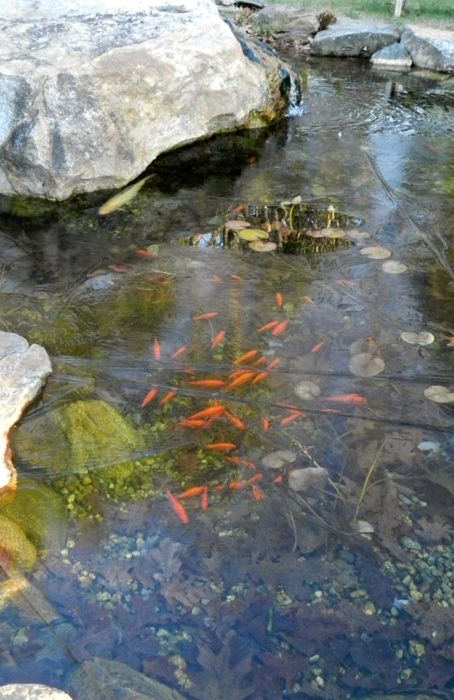 The 17-ton rock in the center of the pond was installed on top of two large, oblong boulders, forming a cave. The Beast's lair. She is a savvy old fish, and while the small goldfish float in the center of the water feature, too cold and slow to move away from danger, she lurks in the shadows, safe all winter.