I let my hens free range only when I can stay outside with them and keep an eye out for predators. In the summer, they get to forage for long stretches while I garden, but in the winter the outings are shorter and less frequent. There's a limit to how long that I can stand around in freezing temps watching the girls.
The old hens are as eager as the young ones to get out, but then they don't do much more than find a place in the sun and wait to go back into their pen.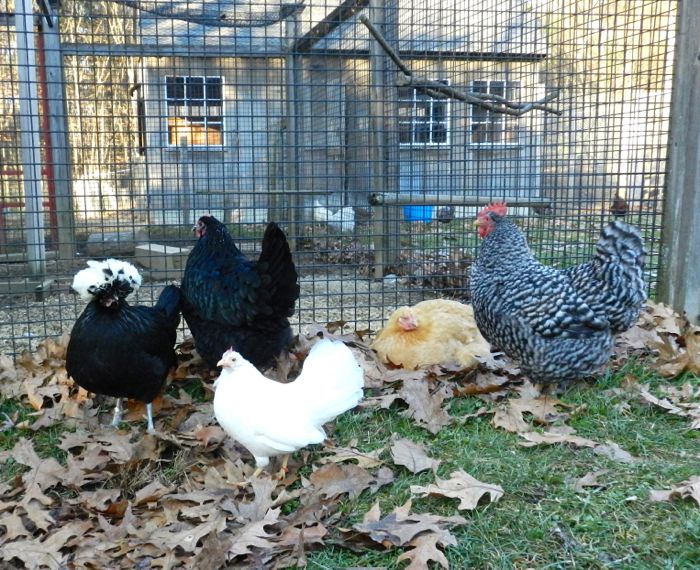 The 19 month old Gems, though, rush out and spread across the lawn to forage.
All of them, except for Agatha.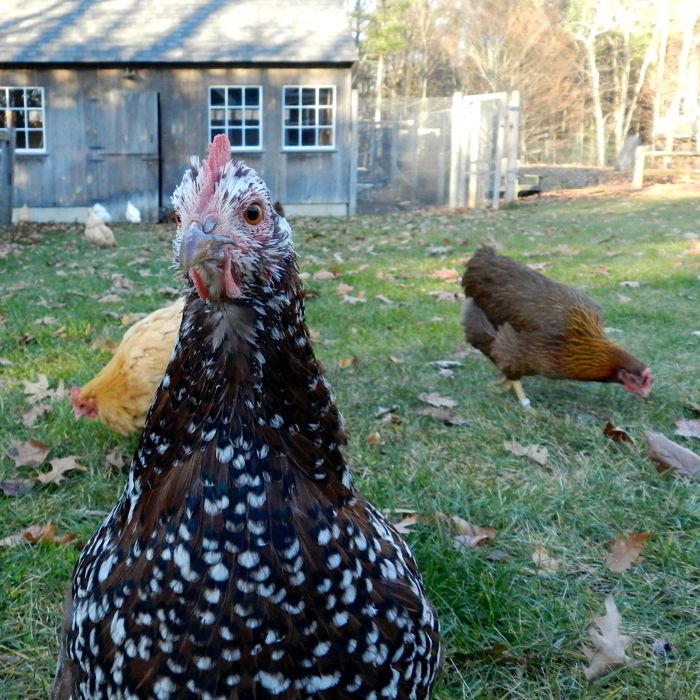 She sees me. She sees the camera. She wants to know what's what.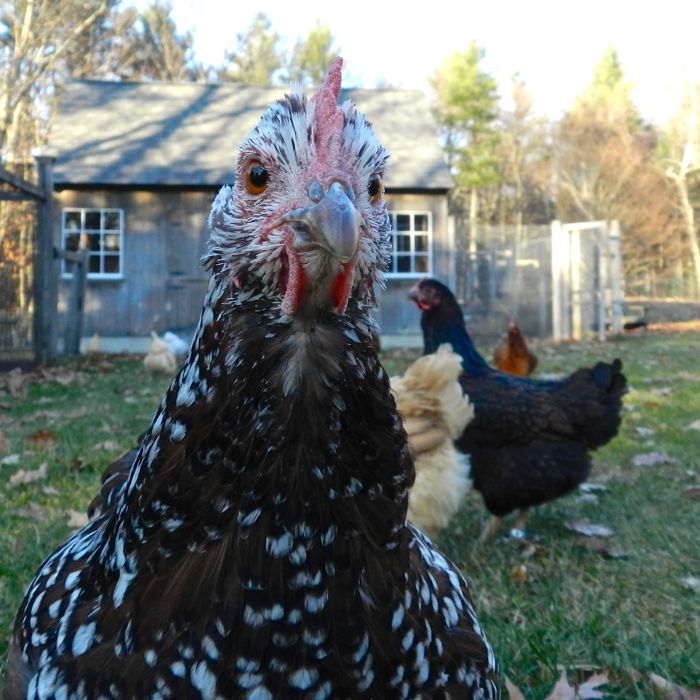 This is why I've included three Speckled Sussex in my spring chick order. There's bound to be another inquisitive, friendly and slightly bonkers hen like Agatha in the bunch. Every flock should have one.