One of the benefits of keeping hens is that nothing goes to waste. In fact, kitchen disasters get a joyful reception from the flock.
I bought a new microwave.
Same wattage as the 12-year old one, but more powerful, as I learned when the first batch of popcorn burnt.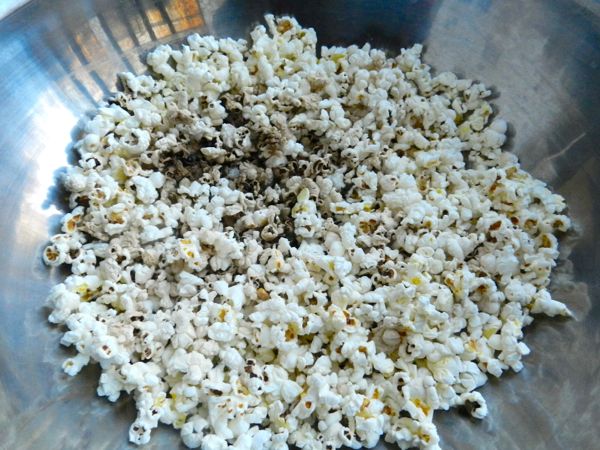 But, no matter! The Gems devoured it. No surprise that Beryl (she of the full crop) is photographed here being a glutton.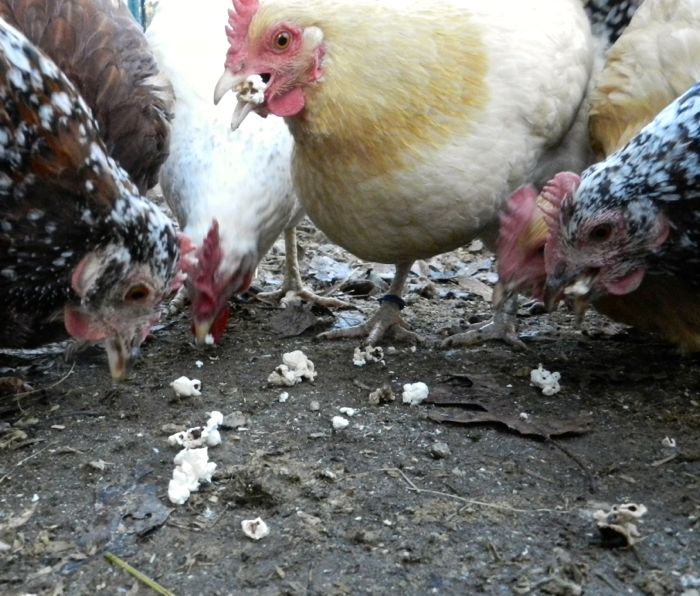 The goats leapt up onto their stumps in anticipation of the treat.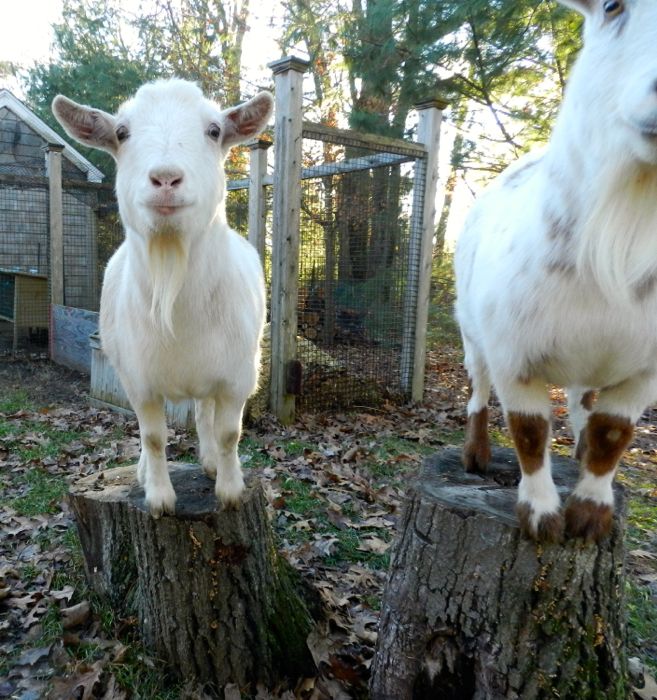 This is Caper's popcorn face. He wants more.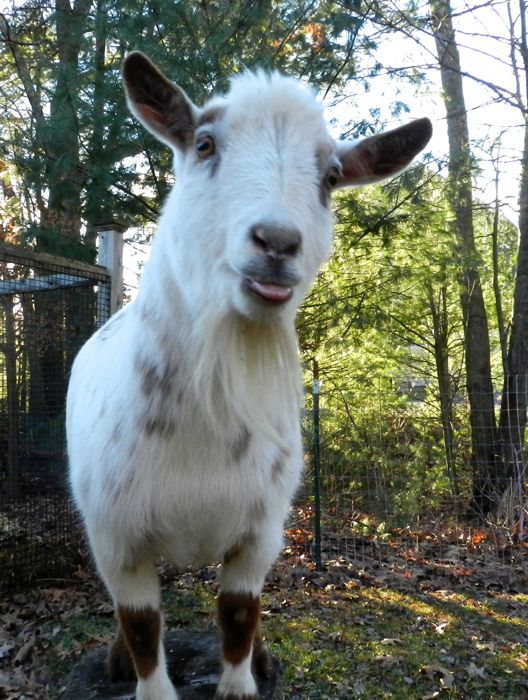 The old hens also enjoyed the popcorn, although they ate it in a more polite and sedate manner.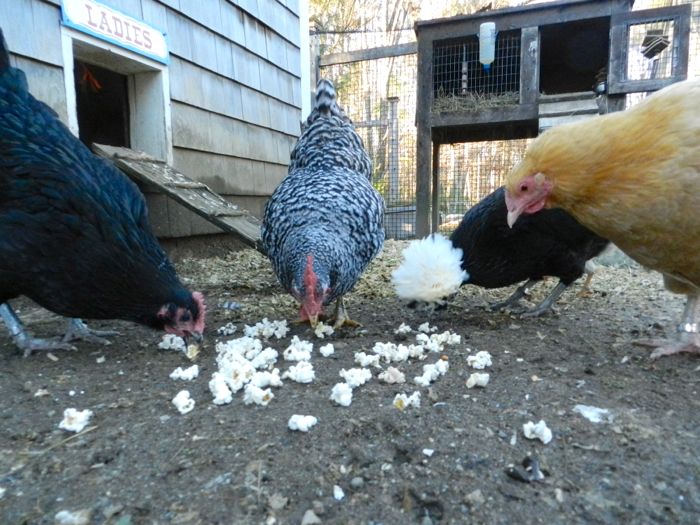 Only Candy was unimpressed.