When it comes to animals there are no absolute hard and fast rules. When you have a flock of chickens, you'll find your assumptions upended. For example, those of us who choose to keep only hens do so to avoid traits that we find undesirable in roosters. We want quiet. Having only girls, though, is no guarantee of a muted flock; it's usually the roosters that crow, but once in awhile you'll have a hen that loudly yodels. Some hens can really make a racket.
We like our hens for their feminine looks. Here are Betsy's clean and dainty legs.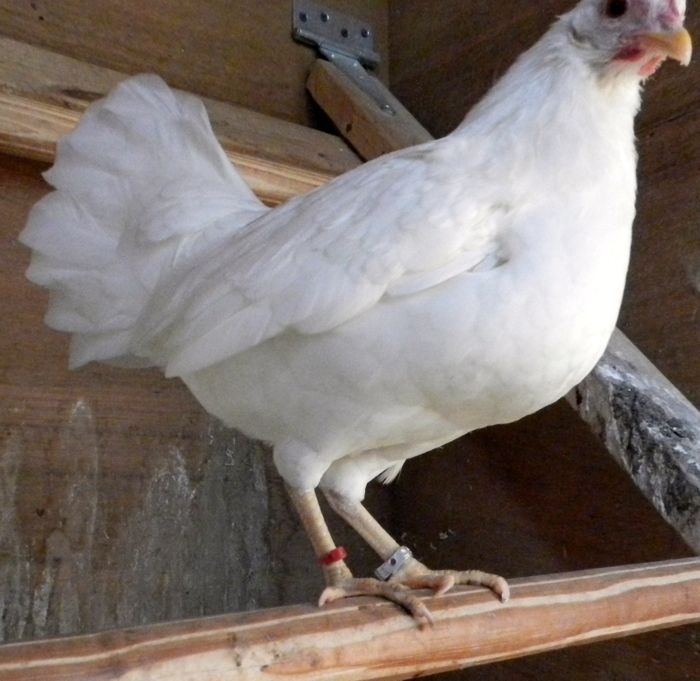 Roosters have long, sharp and dangerous spurs. Hens do not.
Wrong, again. All chickens have buds on their legs from which spurs can grow. In most hens they remain latent, but spurs are not that unusual in the females of Mediterranean breeds. Polish hens often sprout them. When Tina and Siouxsie were about two years old I noticed that they were developing spurs. Over the years their spurs seemed to keep growing, like fingernails, but slower. Still, they got longer and longer. I left the spurs be, but then the other day I noticed that Tina was strutting like a rooster. Now what was going on with her? I watched and I realized that her spurs had grown so long that in order to walk she had to pick her feet up and out of the way of each protuberance.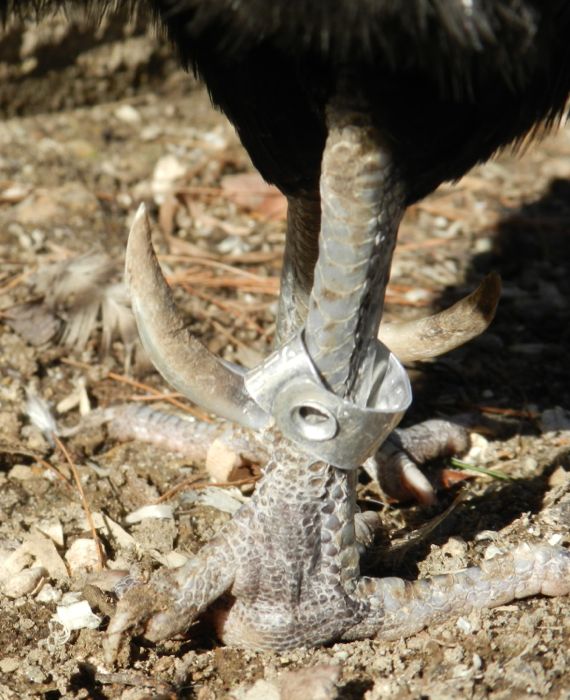 Can you believe the size of that spur? It was time to give both Polish hens a spur trimming. I got out the tools. Those are dog nail clippers, which are perfect for clipping round bird toenails. Since spurs do have a blood supply, I always keep blood stop powder at the ready in case I nick it.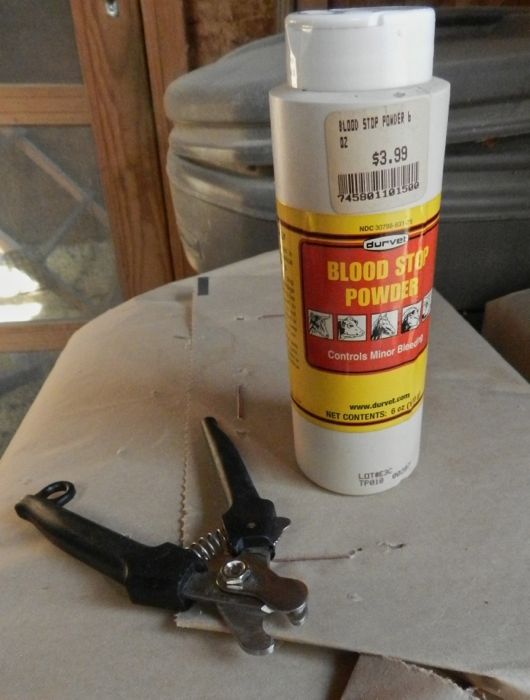 Steve held each hen. I carefully trimmed each spur. I did this in small increments, about 1/8-inch each snip, so that the nails wouldn't split and so that I would remove only the dead cartilage and not cause bleeding.
Success!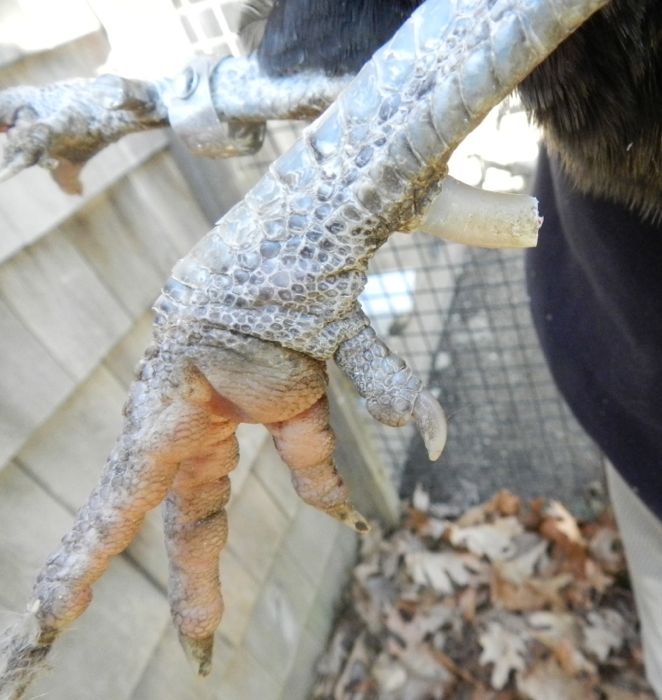 It's much easier to walk now.