For two days I baked and baked. The final tally was fourteen pies of twelve varieties. I made three different crusts, plus the mashed butternut squash for the Shepherd's Pie.
Each pie had was carefully crafted. Trimmed bits of crust were rolled out and turned into decorative leaves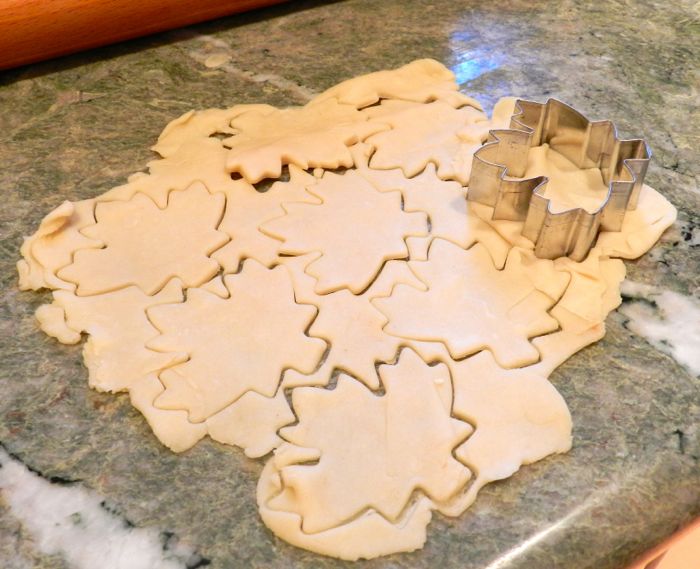 to circle the Brown Sugar Pear Pie (which is shiny from an egg white wash and a dusting of sparkling sugar.) I also had enough crust for a few Pie Crust Cookies.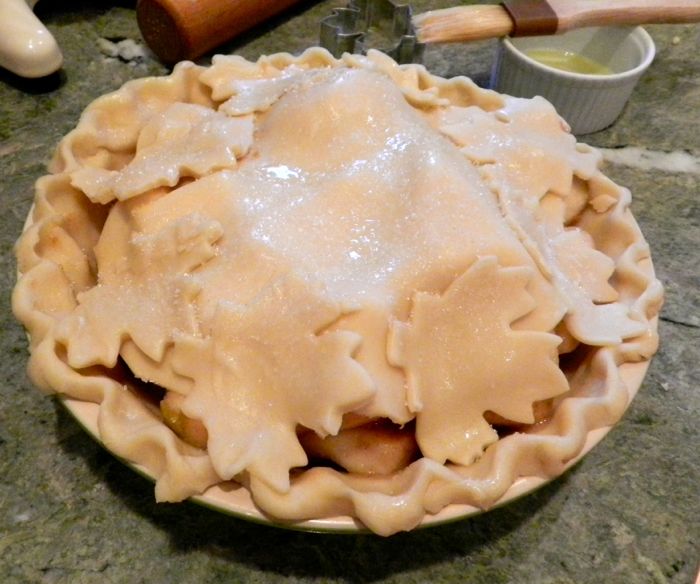 This is what the array of pies looked like before the guests arrived.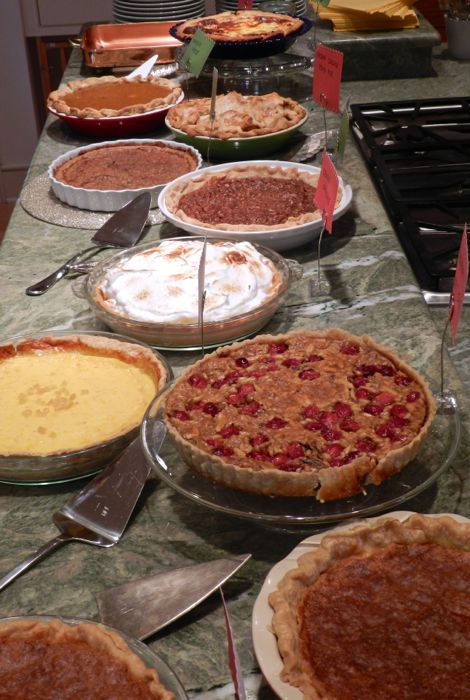 And here it is after: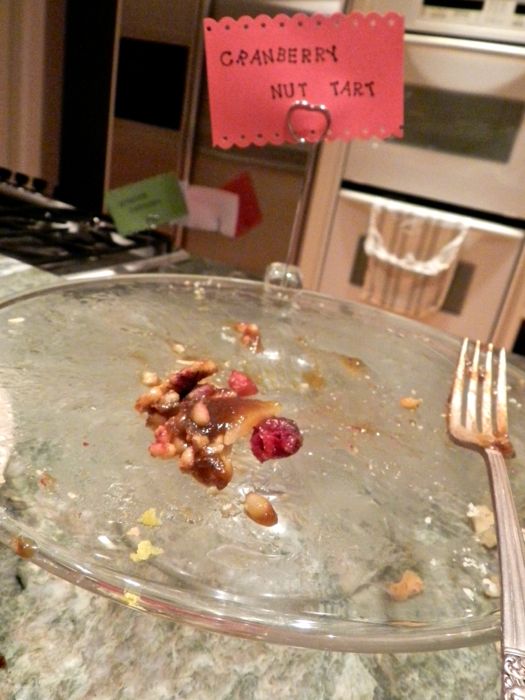 25 adults and four children attended. Almost twelve pies were eaten. I was glad for the few leftovers. I had a slice for breakfast.