I tend towards understated table settings. I'll spiff up the house (and take the dog sheet off of the chair) for a party, and even enjoy decorating, but I don't tend do elaborate homemade centerpieces and crafts. I like understated. This year, though, I fell in love with the silvered pumpkins at Pottery Barn. I had a coupon. I splurged. But, after bringing home what seemed like a bushel of pumpkins, once on the table I needed something more. Luckily, Steve and the teenage son were cleaning out the basement and brought a chick feeder upstairs. New! Clean! It was just what I needed for the tablescape.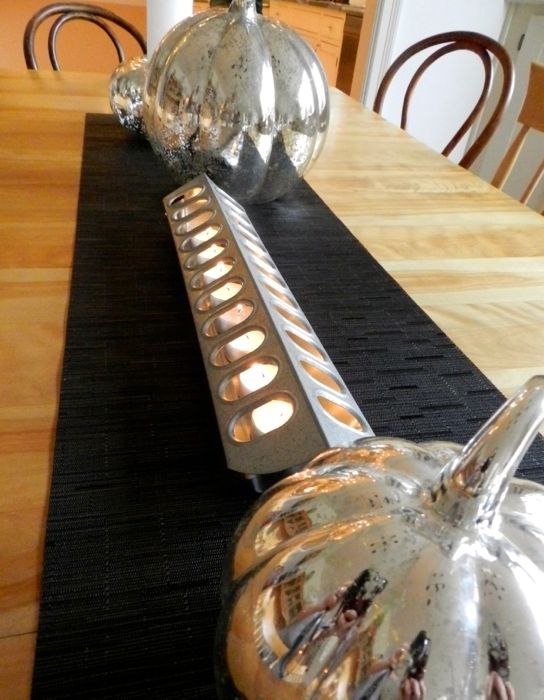 Filled with tea light candles, it cast a cheerful and whimsical light on the party.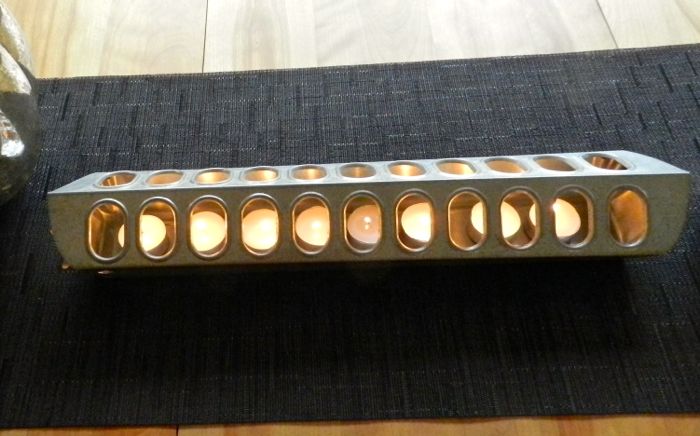 So, if you're getting chicks this spring you might want to get your supplies early. Galvanized feeders are in style this year.