The goats' fecal test came back positive for pole worm. Keeping internal parasites at bay is very difficult. It's not simply a matter of dosing them with chemicals, which, although is sometimes necessary, is not effective without careful management of the environment as well. I'm not an experienced goat keeper, and I've been relying on the wisdom of people like my friend, Sarah, at Cudzoo Farm (her goatmilk soaps, by the way, are absolutely wonderful and are for sale on line.)
In order to give the right dose of anthelmintic, I needed to weigh the boys. My goats are Nigerian Dwarf Dairy Goats. There's a reason that the word dwarf is in their name. They're supposed to be small. It's one reason why I fell in love with them at the fair four years ago. Such adorable, petite, hoofed and furry animals! But, somehow, my goaties didn't seem so small when I thought about weighing them.
I got out the bathroom scale and asked Steve for help. He talked to Caper about what he was about to do.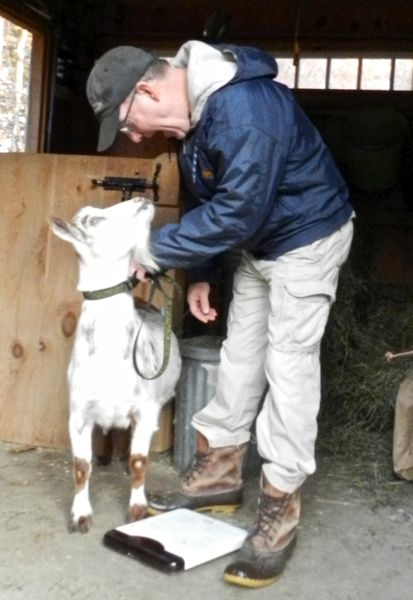 That didn't make it any easier.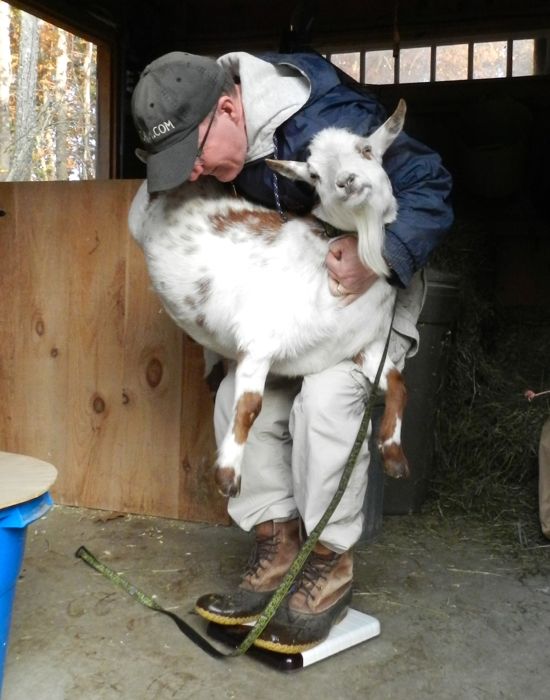 Picking up Pip was only slightly less awkward.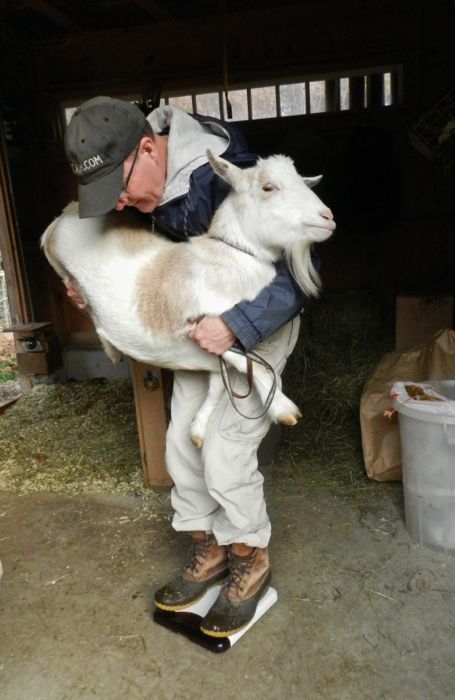 Caper weighs 96 pounds. Pip weighs 91.
The ideal weight for a Nigerian Dwarf Dairy Goat is 75 pounds. Are my goat boys really that overly tubby?
The ideal height for for this breed is no more than 19 inches, although the bucks can be 23 inches tall.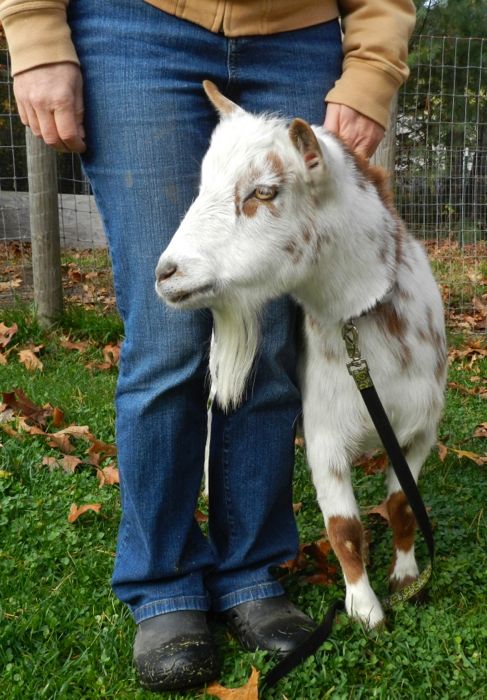 Caper is 23 inches tall. And big-boned. Yes, that's it. My boys are tall and have large, sturdy frames. Pip and Caper assure me that there is no reason, no reason at all, to cut back on their daily ration of hay.