After the recent scare with Pip's bellyache, I decided that occasionally giving the boys their goat minerals wasn't enough. They needed a feeder. There's not a lot of goats around here and the feed stores don't carry sturdy goat-proof dispensers. So, I found this plan online, and Steve built it.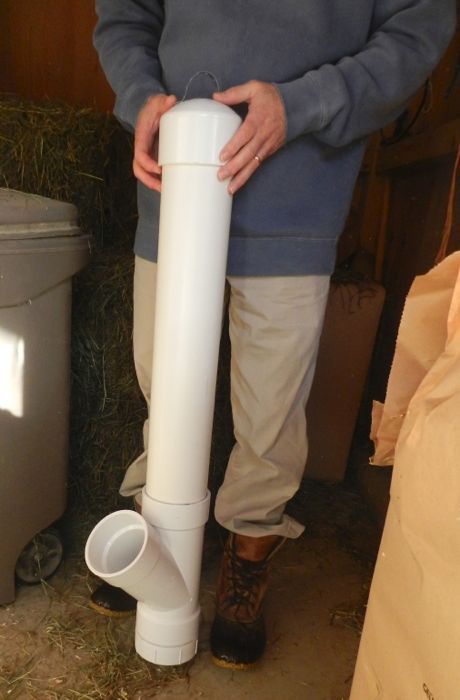 The goats offered their assistance with the installation.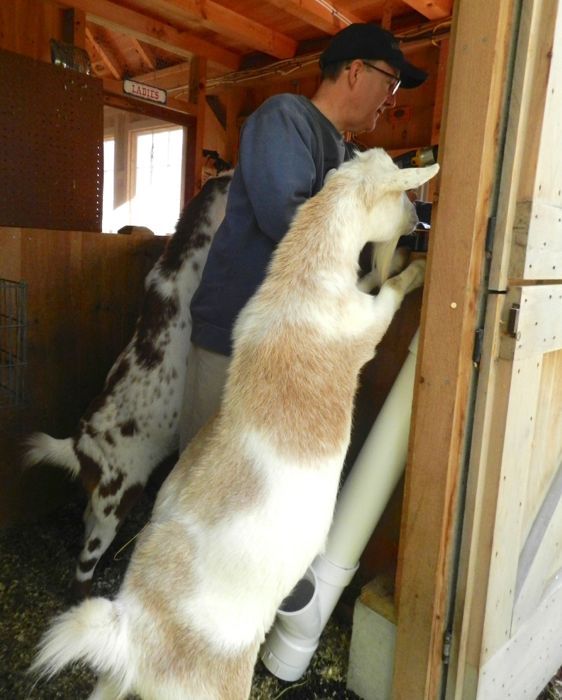 But Caper thought that the power drill was a head scratcher,
so the goats were asked to wait outside.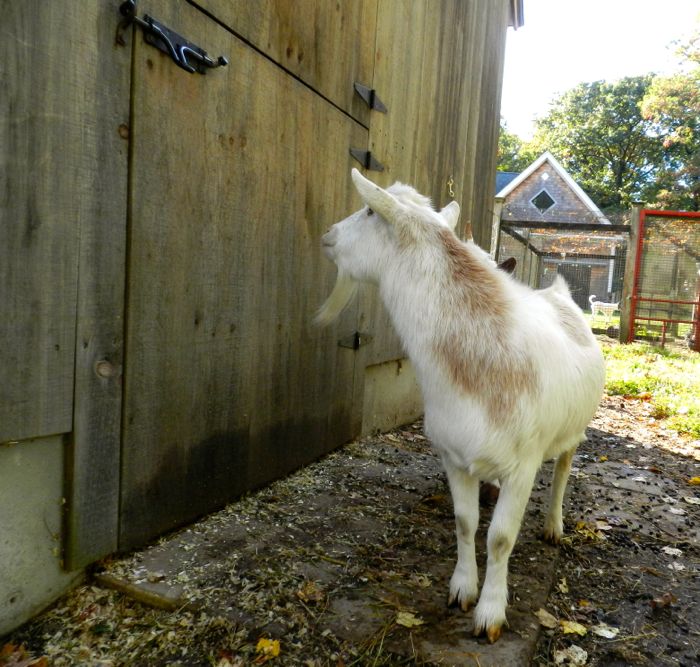 Minerals, designed especially for goats, are essential for their health.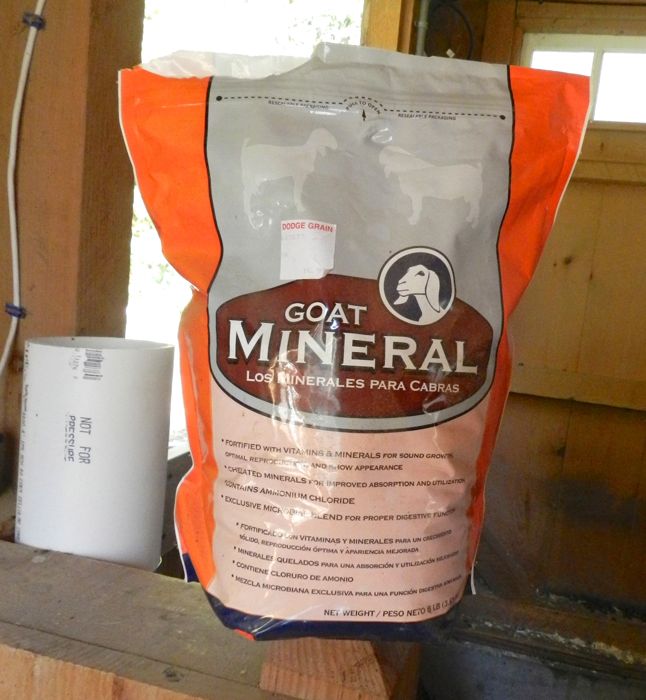 I poured the mineral into the feeder and let the goats back into the stall.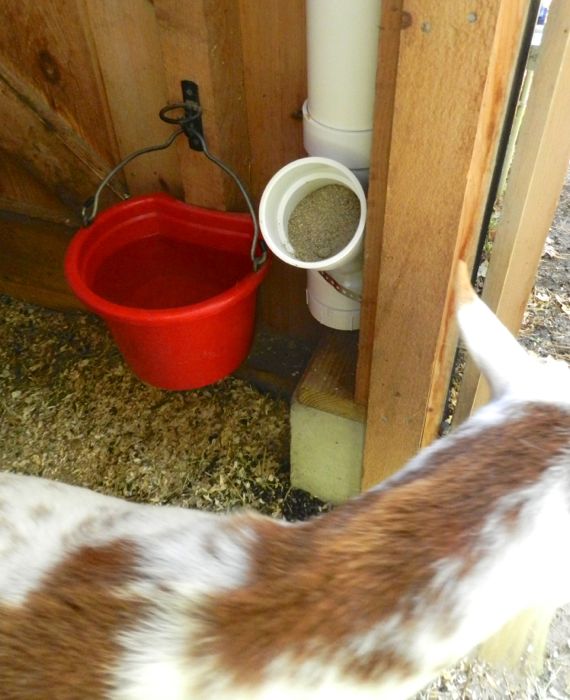 The goat boys were beyond thrilled. They licked, they chewed, they crunched.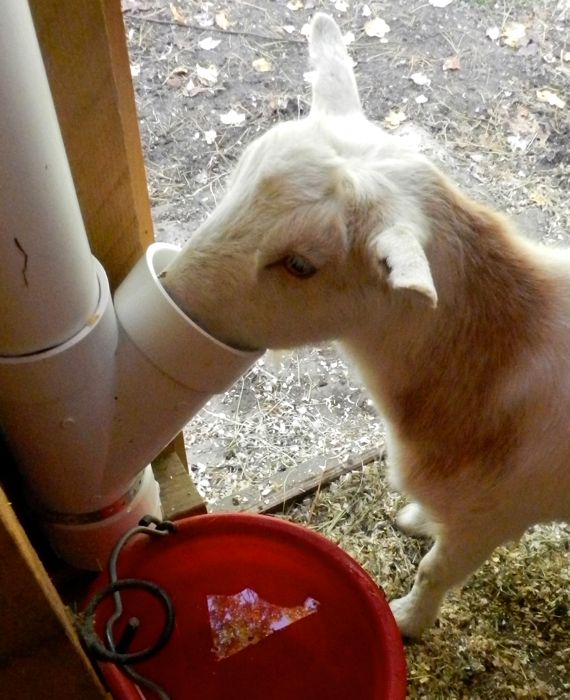 Supposedly, this design keeps the minerals clean and the goats from being wasteful. Only one nose fits at a time.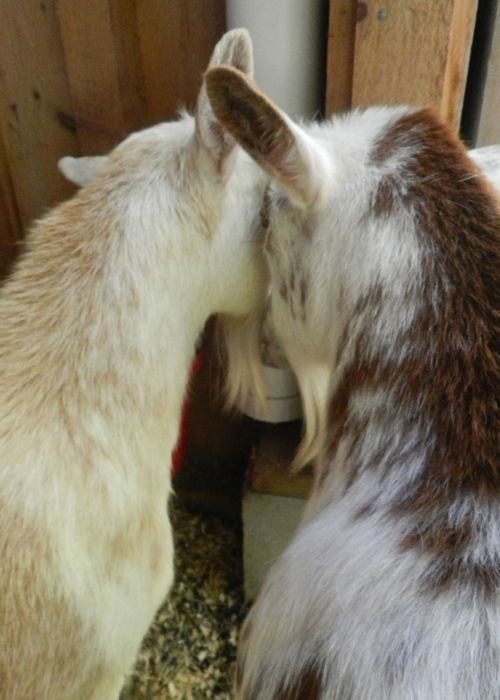 There was some shoving, but both boys ate plenty.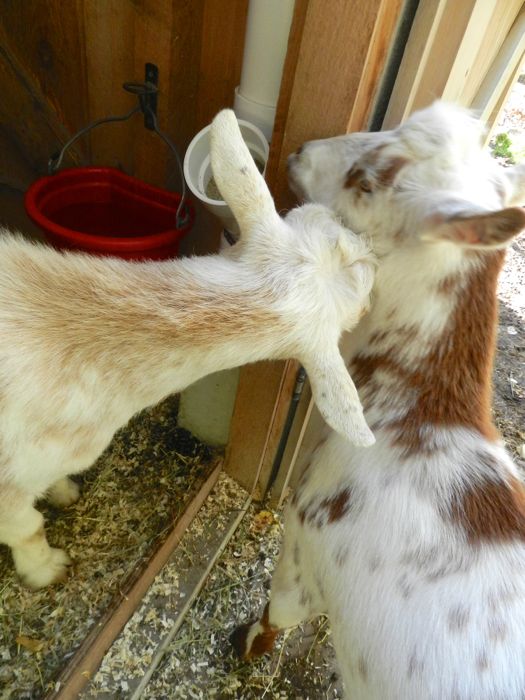 I was concerned that perhaps they were eating too much. I wrote to the experienced goat maid at Cudzoo Farm who reassured me that goats go NUTSO (her exact word) over minerals and not to worry. She also told me that the boys should also be getting kelp in a separate feeder. So, Steve will be making another run to Home Depot for more PVC pipe. I also asked Pip and Caper's breeder at Village Haven Farm for advice, and Martha reminded me that goats need baking soda, too. Anyone at Arm & Hammer reading this? I think that I have your next spokesgoats.