Sugar Maples are the trees that get tapped for maple syrup. They are also the quintessential New England foliage tree that blaze orange in the fall. My animals don't care about that. All they know is that Sugar Maples are delicious. I had to prune a branch that was leaning on a fence. I put it in the Little Barn run.
Candy hopped right over. Stand close and you can hear her crunching and munching.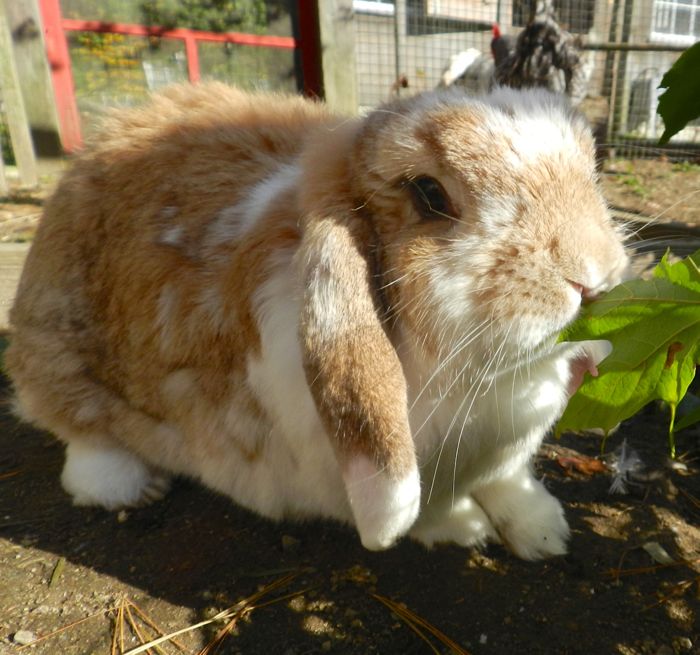 Edwina stopped sunbathing to investigate and declared the leaves quite tasty.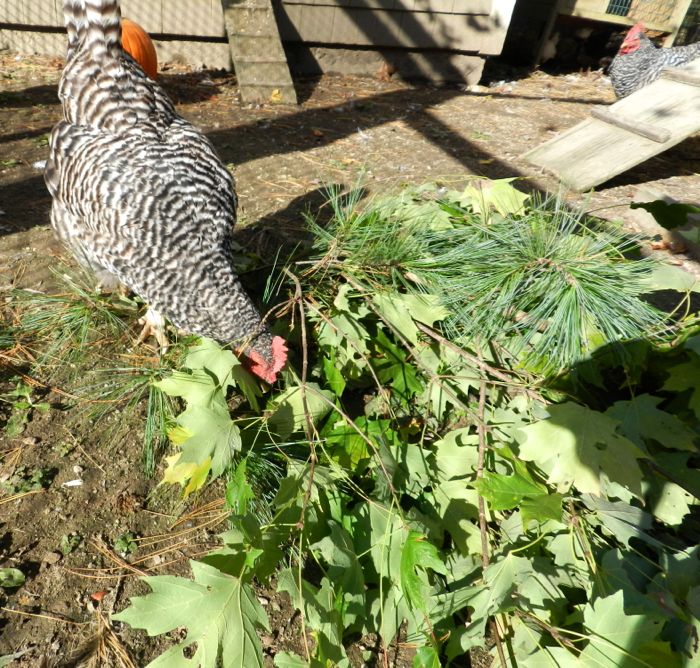 I gave a branch to the goats who liked the leaves and the bark.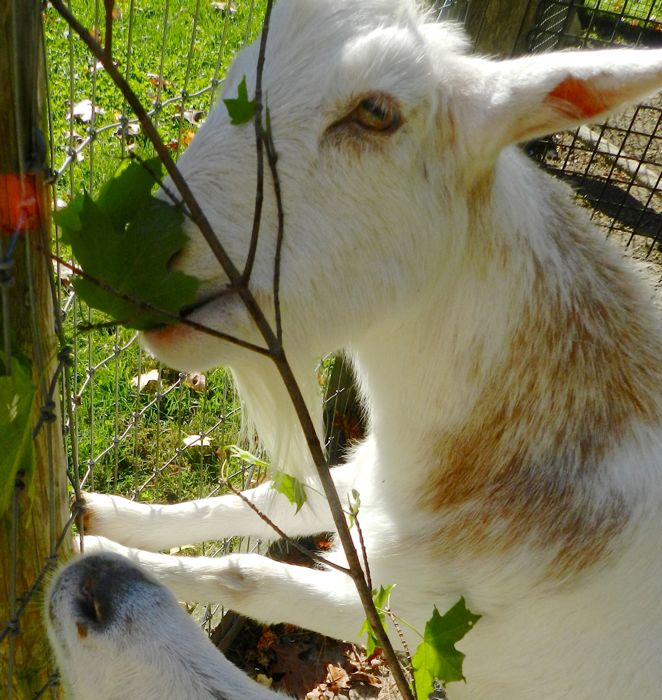 The goaties also appreciated a flexible and fragrant scratching stick.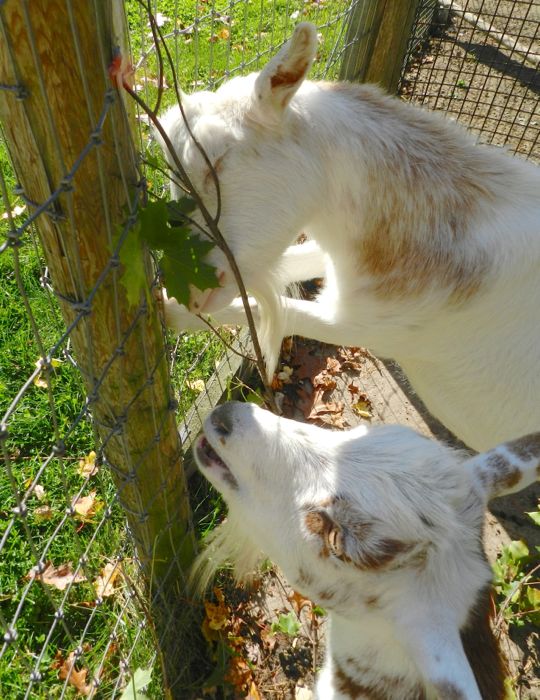 Lily, however, doesn't see what all of the fuss is about. She prefers her sticks dry, fat, and thrown through the air.