Due to predators and the fact that I like my gardens intact, my chickens spend the majority of their time in their runs. Anyone who keeps poultry knows that even the densest sod is no match for the dinosaur-like feet of a flock of hens. In no time at all grass turns into dirt. And then it becomes a mixture of dirt and chicken manure.
Active and young hens will keep the ground loose enough. Regular raking and tidying up will keep the manure from becoming a problem. Low spots can be filled in with coarse builders sand, which will also helps with the drainage. A compost in the run will give the girls something to do for hours on end. So, an enclosed run can be a fine place for a small flock of backyard hens.
But I have a flock of elderly hens. They no longer scratch the ground. They sunbathe. They peck leisurely at little treats. They stand around. The other day I noticed that despite the heat and the drought, that there was standing water and algae near the faucet.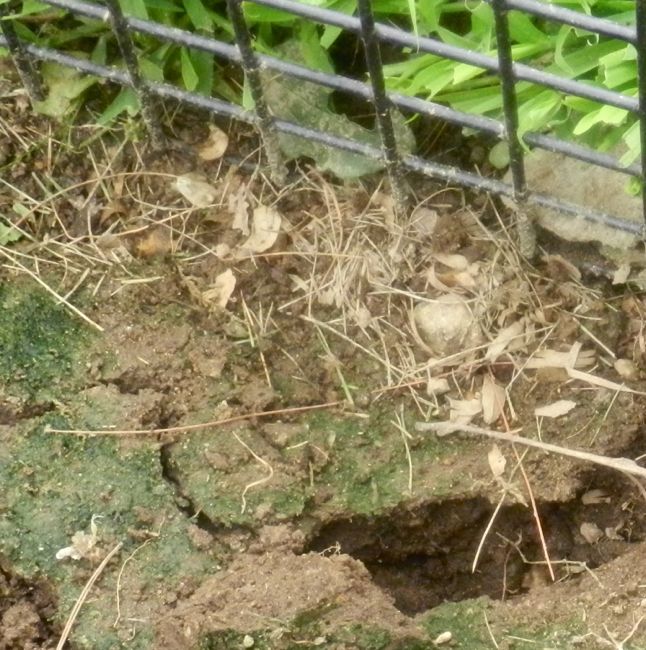 The earth in the pen had become so compacted that it wasn't draining at all. There was a layer of dirt that broke into pieces like brittle concrete. It was time to do some maintenance. I used a pitchfork to turn over the layer of hardpan. Here I've taken a break halfway through the job.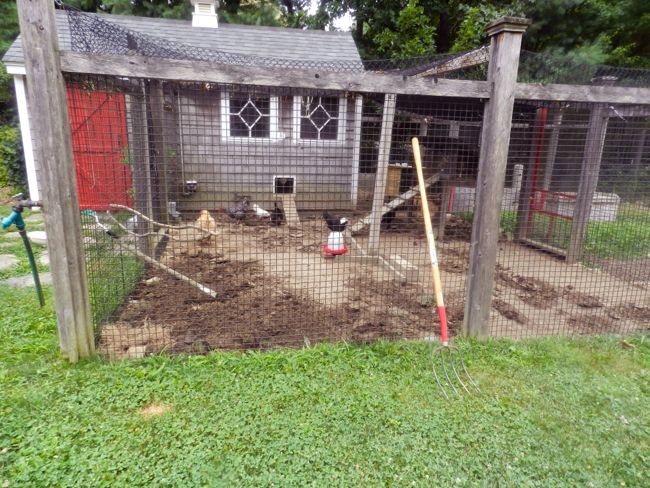 The chickens were delighted. Without any work (barely any bending over!) there were tiny tidbits for them to find and eat.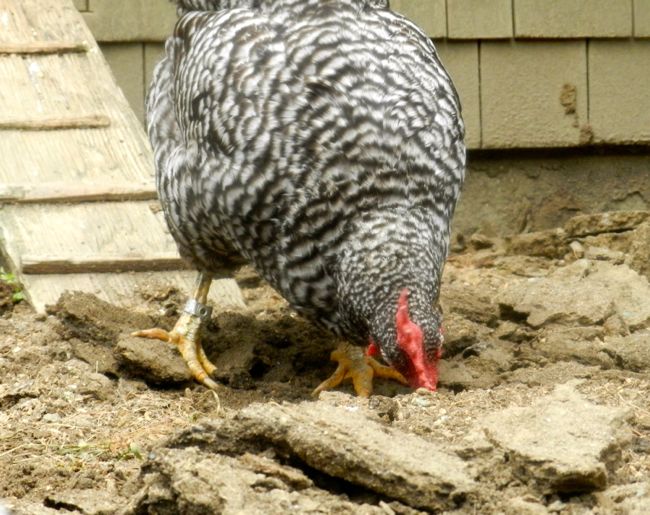 The girls were more active than I've seen in a long time.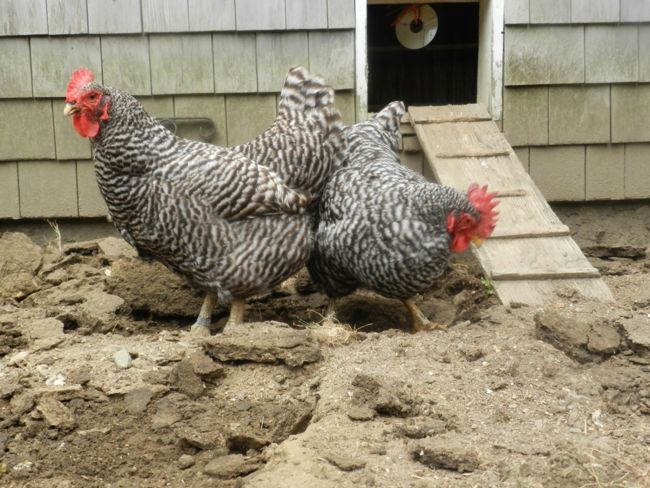 However, the old hens still didn't scratch. If the young Gems had been put in this pen the clods would have flown in all directions. It would have been shredded and spread in no time. But, after a day, my elderly hens hadn't broken up a single lump of dirt. I went in the with rake and smoothed it out.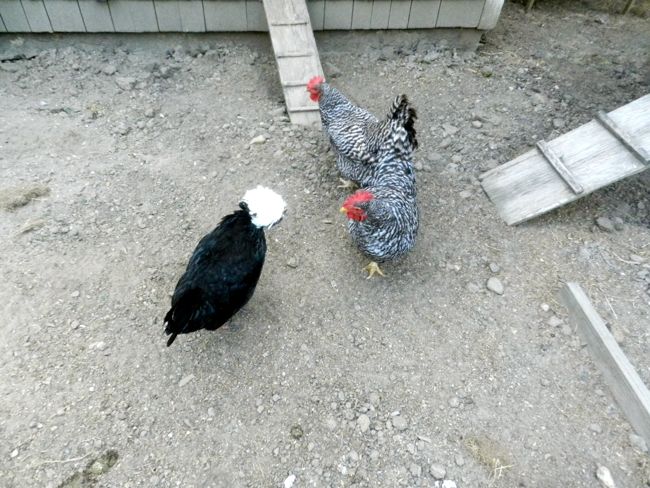 It rained the evening after I did this chore, and the water drained quickly away. Standing water and a damp environment almost always precede respiratory ailments. So, not only does it look better, but the pen is now a healthier place for my old girls.
I recommend that everyone does this sort of pen maintenance on at least a half-yearly basis.
Even Candy appreciated the newly-fluffed dirt.