Last year the Gems arrived as three-day old chicks in a box from Meyer Hatchery. I'd ordered all females. But by 5 weeks the Delaware looked suspiciously male.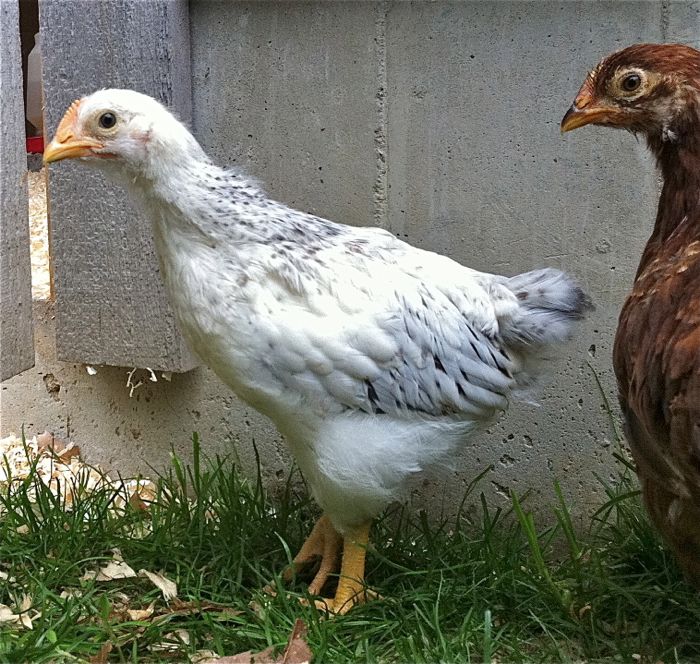 It was clear a few weeks later that Opal was really Opie.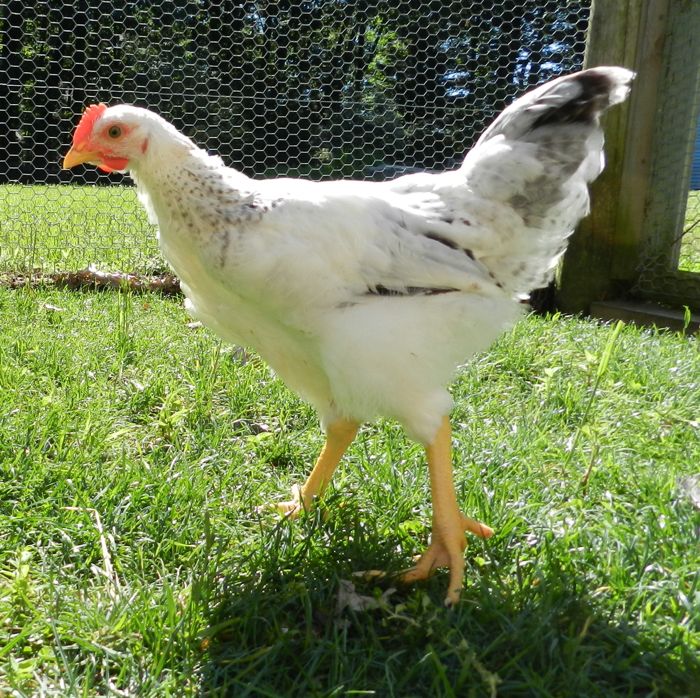 No one wants roosters. His days were numbered.
But,  Opie was one very lucky boy. My friends at Sweet Autumn farm actually needed a rooster for their flock. I visited him last week. He's busy.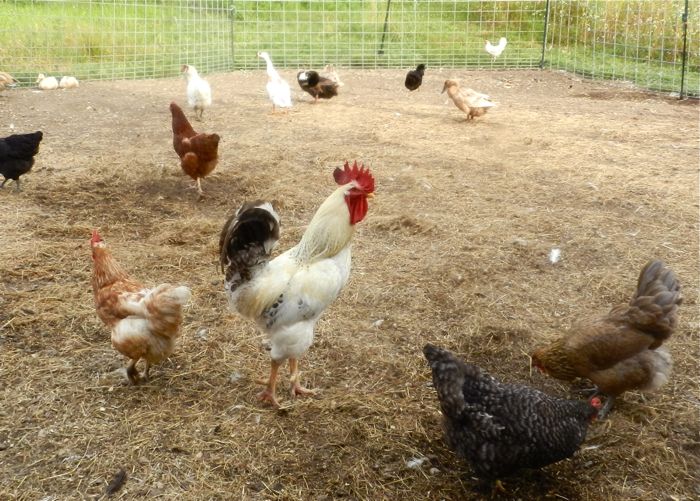 And occasionally loud.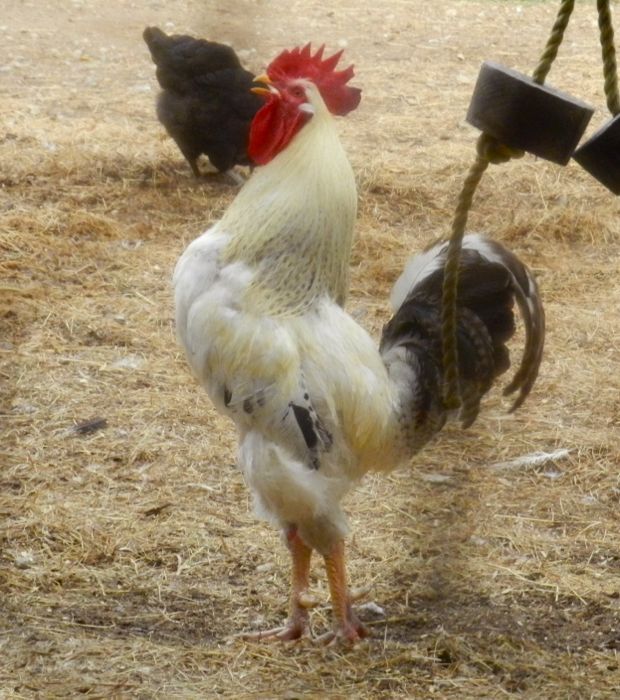 Opie watches over his flock and never bothers the humans. That's a perfect rooster.
But, I hadn't gone to Sweet Autumn Farm just to visit with Opie. There were babies to see.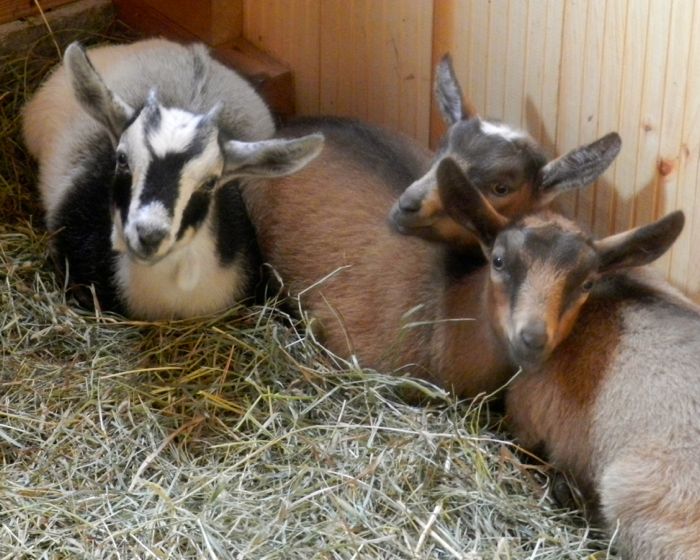 There are two Nigerian Dwarf Dairy Goat does at the farm. Both had kids this summer. These three were from one mama.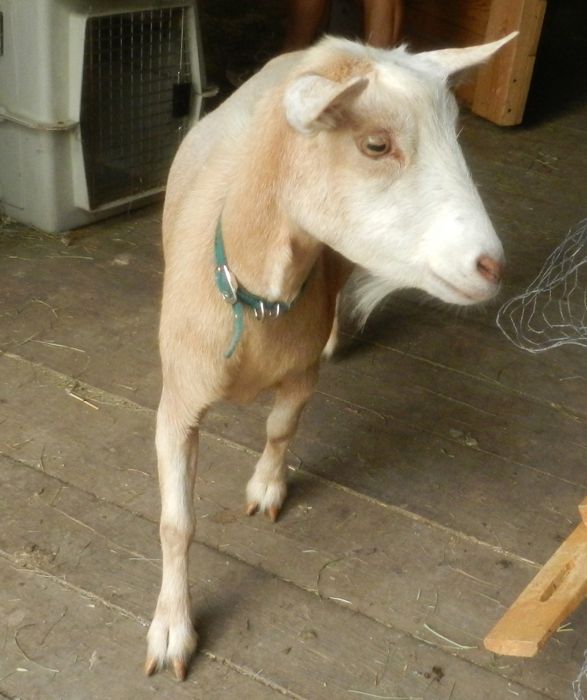 Compared to Pip and Caper, their goats were positively svelte and feminine! Here is a photo of Caper for comparison.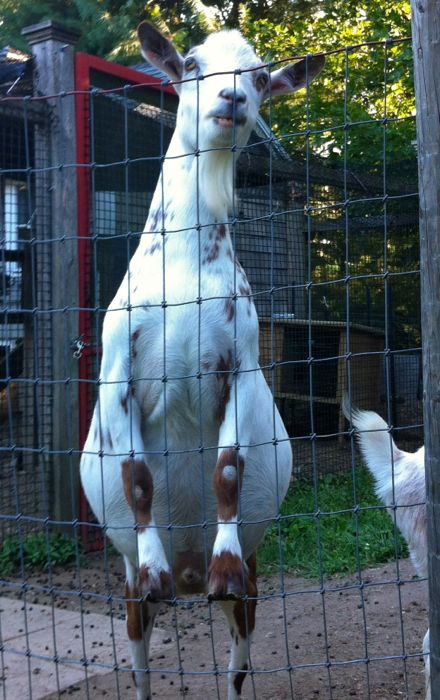 Yes, they are the same breed.
Where there are kids, there is milk. Leslie showed me how to squeeze just so. It took me many tries, but finally the milk squirted out!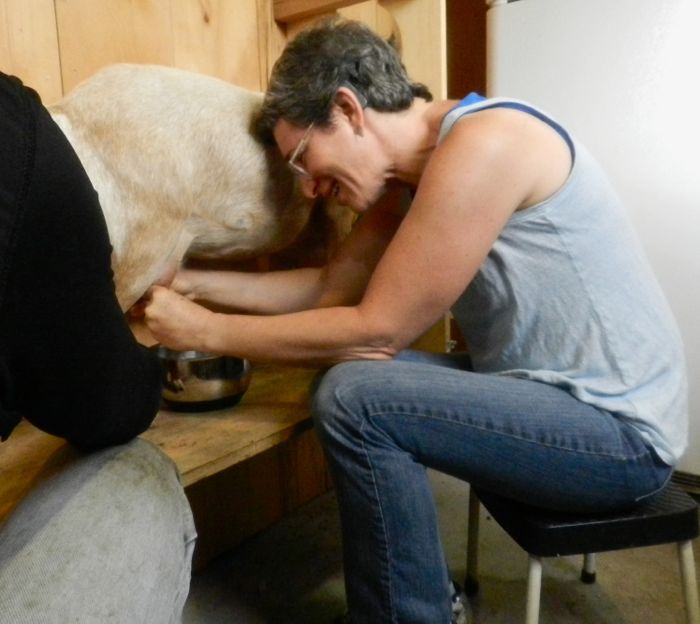 That was a very patient goat.
I had a taste. It was as sweet as candy. Leslie was hoping that this experience would convert me from wethers to milking does. As much as I enjoyed the milk, and as lovely as her dainty goats were, I'll stick with my easy to care for goat boys (and my all female flock of hens!)