Caper lets me know that although there is plenty of edible stuff growing in the pasture, that right near his fence by the barn is luscious clover. He'd like some.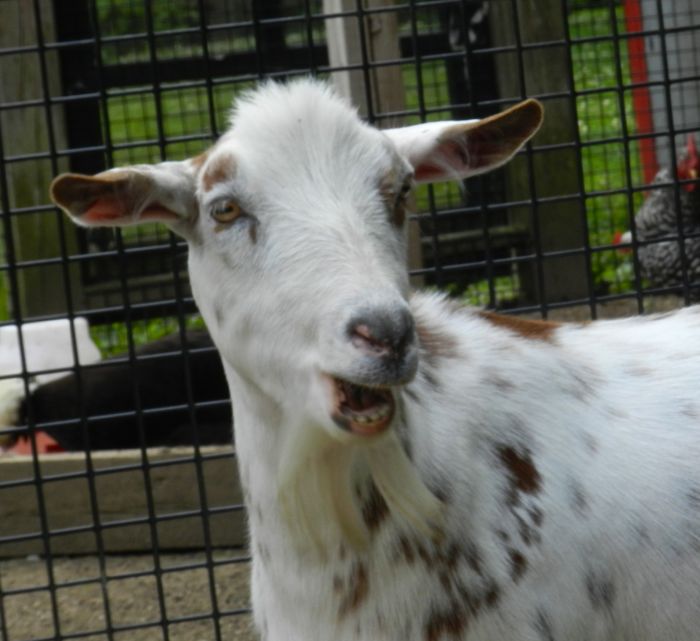 I put the boys on leashes and take them out. The clover is lovely, and there's lots of it.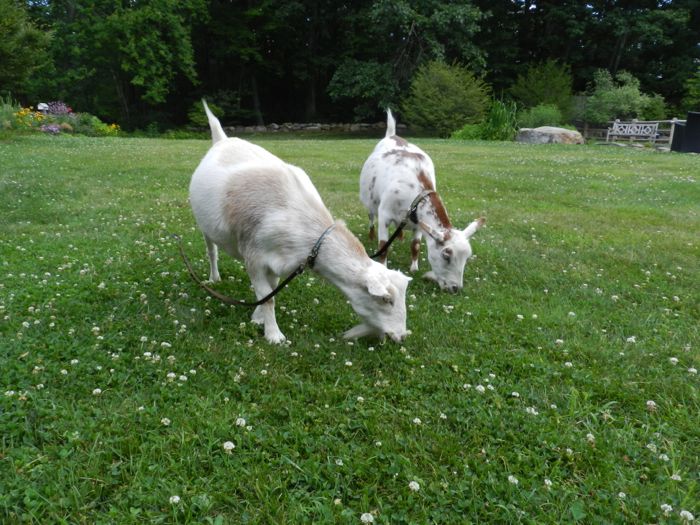 So why are they trailing leashes? Don't they look like they'll stay put and eat what's right in front of them?
Nope. Given half a chance, they'd rather eat the Chinese Beech tree.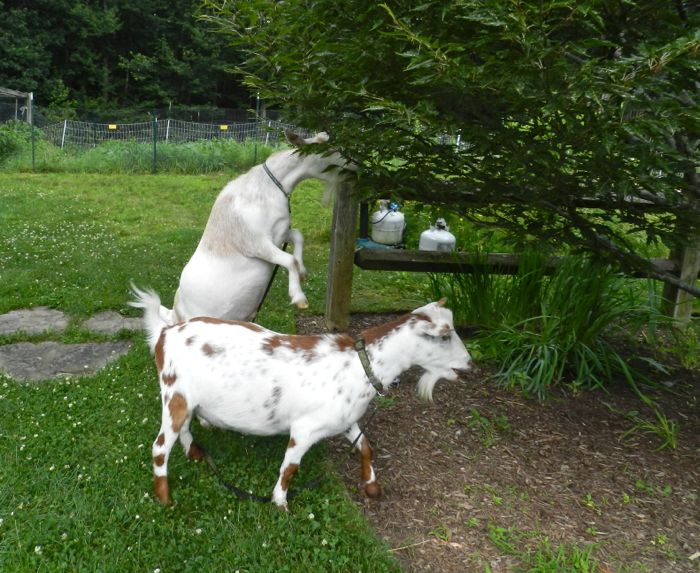 Back to the barn you go, boys.